Become a teacher: Help nuture the next generation of computer scientists
Teaching can be a rewarding career for graduates, says Glynis Kozma
Glynis Kozma
Tuesday 26 March 2013 13:46 Comments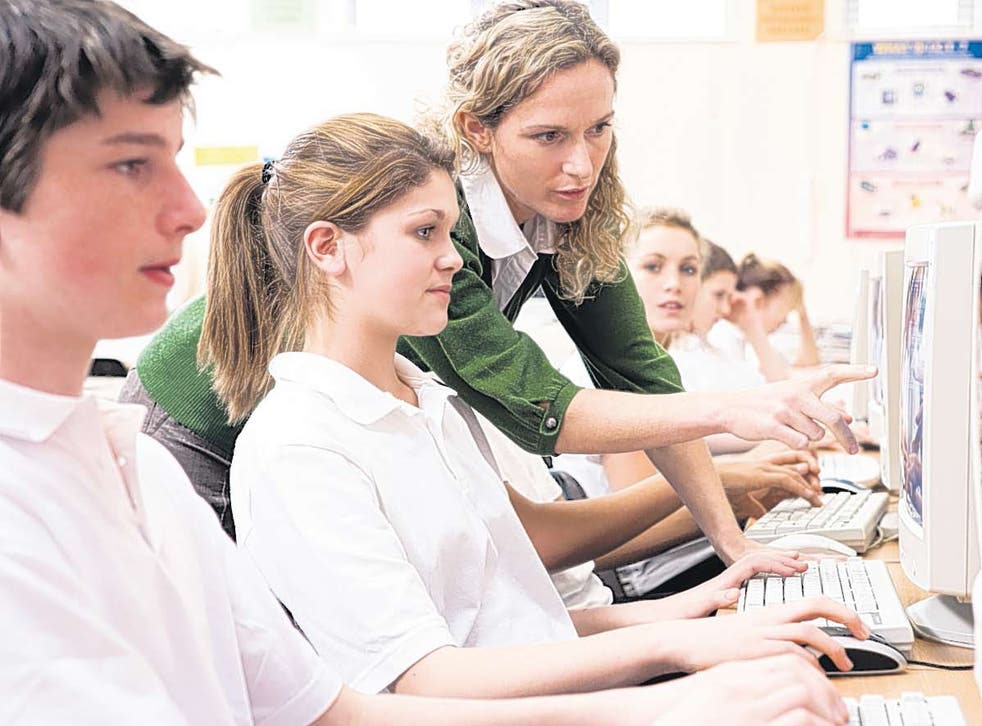 Later this year, law graduate Liz English will leave her company and begin training to be a teacher. Why would English, a litigation support manager, decide to become a computer science teacher? "Teaching is a worthwhile profession nowadays for graduates, and offers opportunities for leadership," she explained.
There has never been a better time to train as a computer science teacher, with scholarships, bursaries, several training options, support and mentoring all available as part of the Government's overhaul of computer science teaching. ICT is out; in its place is a rigorous computer science curriculum. Companies such as Google, IBM and Microsoft are working with the British Computer Society (BCS) to help raise teaching standards. Cambridge, Imperial and Manchester universities are also involved in the process.
There is a range of financial incentives to encourage new teachers: scholarships funded by the BCS; bursaries; loans; and decent salaries for trainee teachers. These ensure that teacher training is no longer the poor relation when compared with other graduate training schemes, with BCS scholarships and government bursaries worth up to £20,000, and even £25,000 in some schools.
There are two routes into initial teacher training (ITT): be employed directly by a school, or study for a postgraduate certificate in education (PGCE) through a university. Graduates are awarded qualified teacher status, and in many cases a PGCE, depending on the course.
The Schools Direct training programme offers training in a school. Graduates who have three years' work experience can be eligible for an unqualified teacher's salary of between £15,817 and £25,076. Others can get a bursaries ranging from £12,000 to £20,000 depending on their degrees. A 2:2 is the minimum requirement. Maintenance loans are available, but tuition fees for a PGCE course are paid directly to universities. Visit education.gov.uk/get-into-teaching for full details.
Training takes a year, although part-time training over two years is also an option.
School-based training is offered by the Teach First charity on its two-year Leadership Development programme. Their training is a fast track for highly qualified graduates who have leadership potential. Entry requirements include a minimum of a 2:1 degree, and training begins in June for six weeks, followed by two years in a school in a low-income community in England or Wales.
An unqualified teacher's salary is paid during year one, and a newly qualified teacher's (NQT) salary during year two. Professional development, coaching and networking within the industry is provided.
Universities offer PGCE courses which include a teaching placement alongside lectures. Oxford Brookes University offers a PGCE in computer science and a postgraduate diploma for current teachers who have experience in teaching ICT, but want to be able to teach computer science.
That's the training – what about the rewards? Salaries range from £21,558-£31,562 on the main scale, with starting salary depending on previous experience. For advanced skills teachers, the range is £37,461-£56,950. Schools have been given more discretion in awarding salaries to retain successful teachers, so progression from the main scale to the higher scale can be quicker than it might have been previously.
With support from top universities and industry, computer science teaching has become an exciting option for graduates.
Register for free to continue reading
Registration is a free and easy way to support our truly independent journalism
By registering, you will also enjoy limited access to Premium articles, exclusive newsletters, commenting, and virtual events with our leading journalists
Already have an account? sign in
Join our new commenting forum
Join thought-provoking conversations, follow other Independent readers and see their replies