Enough is enough: Masters loans need to change
Postgrads are vital, not just to the economy but to the furtherance of human learning. So why is getting funding so hard?
David Ellis
Thursday 16 May 2013 11:28 Comments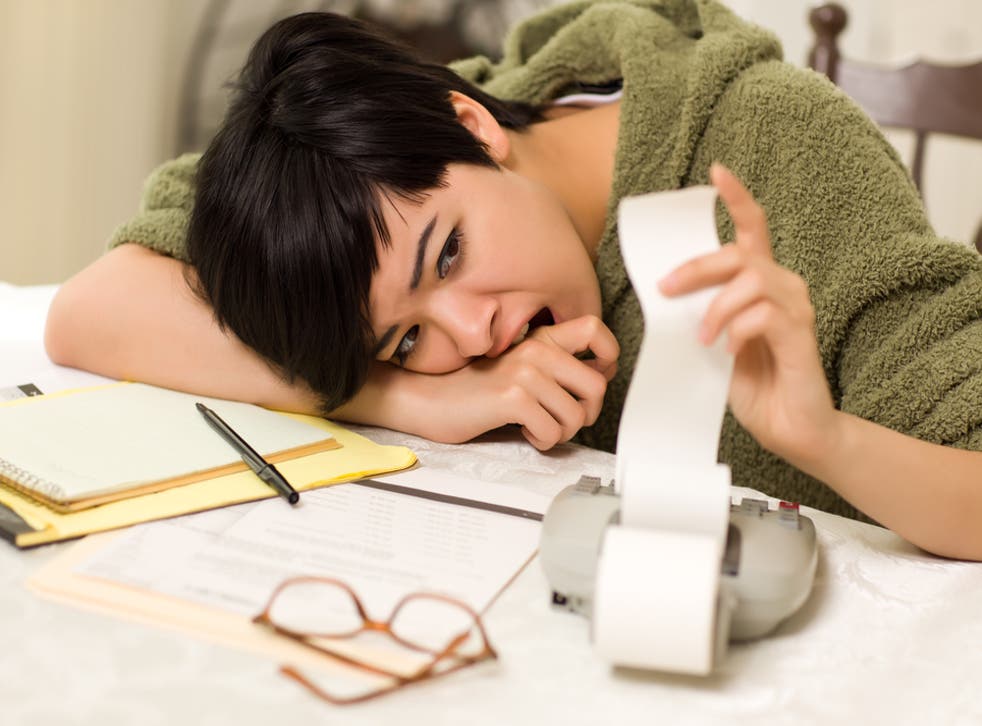 Any fool with a winning Euromillions ticket can get the best of everything, except qualifications. It's academic letters that remain perhaps one of the most coveted rarities which cannot be acquired by money alone - at least, not if one observes the law - so it's no paradox to point out that the main problem with master's degrees is that not everyone can afford one.
Though there is som institutional support and a keen employer might fund a course, most hoping to further their education rely on the Career Development Loan. Unlike the undergraduate loan, which stops and starts and bends to unpredictable student circumstances; taking out a CDL (with its 9.9 per cent interest rate) is a risk.
Effectively, students wager on the likelihood of future success and high earnings. The kicker? Upon graduation, Masters students without a career or a backer remain bound by repayments (typically around £200 a month) and, if unable to cope, will promptly shred their financial standing, which will later derail mortgage and credit card applications. It is imperative a state-backed master's loan is introduced, as the current inadequacies and shortcomings in the system contemptibly discriminate between those who can afford to pay and those who cannot. 
Initiating a scheme for Masters loans, in much the same way it does for undergraduates, is as in the interest of our government as it is for hard-up students. Highly qualified, highly skilled graduates undoubtedly are indispensable in reviving our economy; as Lord Leitch opined in 2006, those with post-graduate qualifications are 'major drivers of innovation and growth' who are 'critical to a high-skills, high-performance economy'.
He also said post-graduate qualifications are 'one of the most powerful levers for improving productivity'. How can it be right to put a fiscal leash on those wishing to be a part of this? President Obama may have been talking about the USA, but his point is also appropriate for us: "Make no mistake," he said. "The nation that out-educates us today is going to out-compete us tomorrow."  Bar access to higher education and students are likely to look elsewhere for education - and work elsewhere, too.

There's an important corollary here. Postgraduate degrees earn and retain their reputation of quality through two things: the calibre of teaching and the calibre of those being taught. Those who teach are set – but the students? It's by no means certain that the best students are those studying; it is merely those who have the means. A state-backed loan, with lesser risks, a lower rate of interest and more affordable, manageable repayments, would counteract this. Masters would be attainable for all and crucially, to those who are potentially the best and are currently being denied their chance.

There is, of course, an obvious flip to this. If Masters are made more accessible, university classes will expand in response to increased demand and the accordingly temptation of enlarged profit. If more qualify with an MA or MSc et al, the potency and worth of such a degree is liable to be diluted. This can be countered simply by raising the academic standards necessary for an application. It would also ensure that only the very best worked toward those precious Ms after their name.

This sort of intellectual filtering is already in practice with those courses integrating a Masters; those who do not achieve the necessary results are politely taken to one side and told to take the next exit, whereupon they graduate with a standard undergraduate degree. The finances for integrated masters are administered as an extension of the regular undergrad loan; evidently, then, managing post-graduate finances in this manner is practicable. At the risk of seeming churlish, it does seem a touch unfair that some subjects are helpfully financed while others are overlooked.

There have been mutterings of late that a change is coming. More than mutterings are needed; debates on the finances of students rage frequently, yet post-graduates are wrongfully omitted, as if their position is favourable and needs no change. It decidedly does need change, which must happen forthwith. If not, our universities will idly continue to accept those who are the most fiscally able, and not necessarily those who are the most academically able, which is an unscrupulous state of affairs for our Government to condone.
David Ellis is editor of student finance website studentmoneysaver.co.uk
Register for free to continue reading
Registration is a free and easy way to support our truly independent journalism
By registering, you will also enjoy limited access to Premium articles, exclusive newsletters, commenting, and virtual events with our leading journalists
Already have an account? sign in
Join our new commenting forum
Join thought-provoking conversations, follow other Independent readers and see their replies