How postgraduates are turning to innovative ventures to fund their degrees
By Henry Procter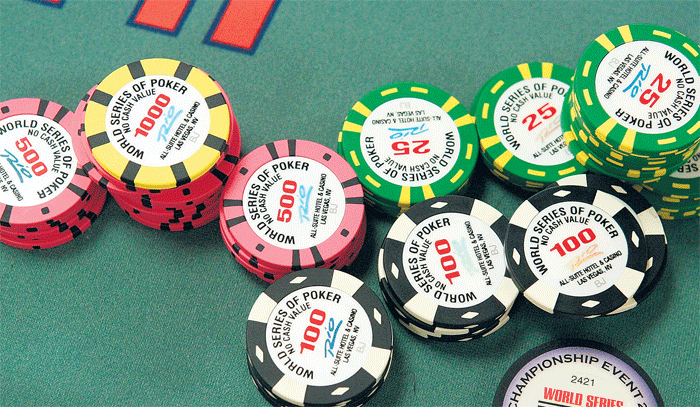 Postgraduate places at UK universities are growing every year, as are student numbers. Despite this, prospective students have great difficulty tapping into the scholarships and grants available. In fact, it is a bit of a mystery how postgraduates end up funding their degrees. "There is a real lack of information as to how postgraduate students are managing to fund their courses," says the NUS vice-president, Usman Ali. "Filling this gap is a vital first step towards creating an environment that supports students fully in completing their studies."
All of this means the entrepreneurial student may stand a better chance of raising funds for postgraduate study than the student who depends on public grants or loans. One of these students was Sam A (Sam Ajilore) of the blog "That Grape Juice". Ajilore started his urban music blog in his bedroom when he was an undergraduate at Brunel. The site has grown steadily and now gets up to 30,000 hits a day as one of the most well-used urban music sites in the UK. Ajilore regularly works with top industry professionals including the Mobo music awards. Advertising revenue generated from the site keeps Ajilore afloat while he studies for an MSc in media and communications. In many ways, it is the perfect set-up. Ajilore gets to do what he has always loved – writing about urban music – while studying the subject he practises online.
Another student, Leah Capaldi, is in her last year at the Royal College of Art taking an MA in sculpture. An artistic pioneer, she was invited to 11 Downing Street in 2008 to represent her generation of artists as part of the launch of the arts festival Noise. Despite securing such an invitation, she found when it came to financing her MA that funds were not easy to come by. Having agreed with her then employer that he would pay the tuition fees, Capaldi was disappointed when funds failed to come through. This bad luck recurred when a well-known artist, hearing about her funding plight, retracted an offer to pay Capaldi's tuition fees at the last minute.
But Capaldi was not to be stopped from taking her MA. She secured funding from an insurance firm after writing to more than 50 charities and businesses. Family helped with the remaining sum, and she also worked in the college bar. Capaldi advises postgraduates to target their fundraising letters and, if possible, emphasise a reciprocal relationship. Artists are probably rather good at fundraising, she thinks: "Artists are resourceful people. We are problem-solvers, so we can always find a way, but it isn't easy." When it works, employer funding is generally a good way of avoiding getting into more debt.
Some students, however, find a hobby can be the answer to their prayers. Akshay Kumar is a talented MBA student at Cass Business School and an equally talented poker player. His hobby became something more serious when, playing poker, he realised that his skill for card games might prove profitable.
It makes sense: Kumar is a student-cum-accountant by day and a fairly lethal poker player by night. His ultimate scoop came when he gained entry to the World Poker Series in Las Vegas where he won $40,000 (£27,000). These winnings paid for the MBA he is now studying. Kumar would not, however, give up his day job, emphasising the significance of working and studying simultaneously. Poker, he says, inevitably makes you keep unsociable hours. One thing he regrets is exchanging his prize money when the pound was worth a lot more against the dollar. If he had exchanged his dollar prize winnings now, he would have had enough money to do his MBA twice over.
The downside to some income-generating initiatives is that you could be too successful. Alex Tew began his project "The Million Dollar Homepage" as a way to raise money for his undergraduate degree. It was a simple idea, sell one million pixel advertisements on the website for $1 each. The site received so much traffic that companies flocked to invest. In under five months, he had hit his $1m target, but he dropped out of his course after the first term when he realised he didn't need to be taught – in fact, he could probably now teach the students.
The success of The Million Dollar Homepage has spawned numerous imitations. Brendan Baker, now at Saïd Business School, University of Oxford attempted to raise the $90,000 (£60,000) MBA tuition fees through his website "3 Bucks For Brendan", along similar lines to Alex Tew. He failed to raise the necessary amount, though he did manage to amass $11,000 (£7,300) which he, even more impressively, donated to charity. Not to be deterred from studying, and after a break, he refinanced and is now well into his degree.
If you are thinking about funding your postgraduate degree via an alternative method, you must realise that you are taking a risk. You will need the self-confidence to execute your idea or the confidence as an individual to say: "Yes, I am worth investing in". Such tactics do not always work, but, with a bit of luck, motivated students who know their worth can capitalise on their transferable skills and use them in innovative ways. The economic climate is tough, but the advice of these entrepreneurs is to get out there and find that cash.
Join our commenting forum
Join thought-provoking conversations, follow other Independent readers and see their replies