Real late starter: age is no obstacle if you're motivated
Mature students often worry that they're too old to make the grade, but their zeal and dedication can give them an edge over their younger peers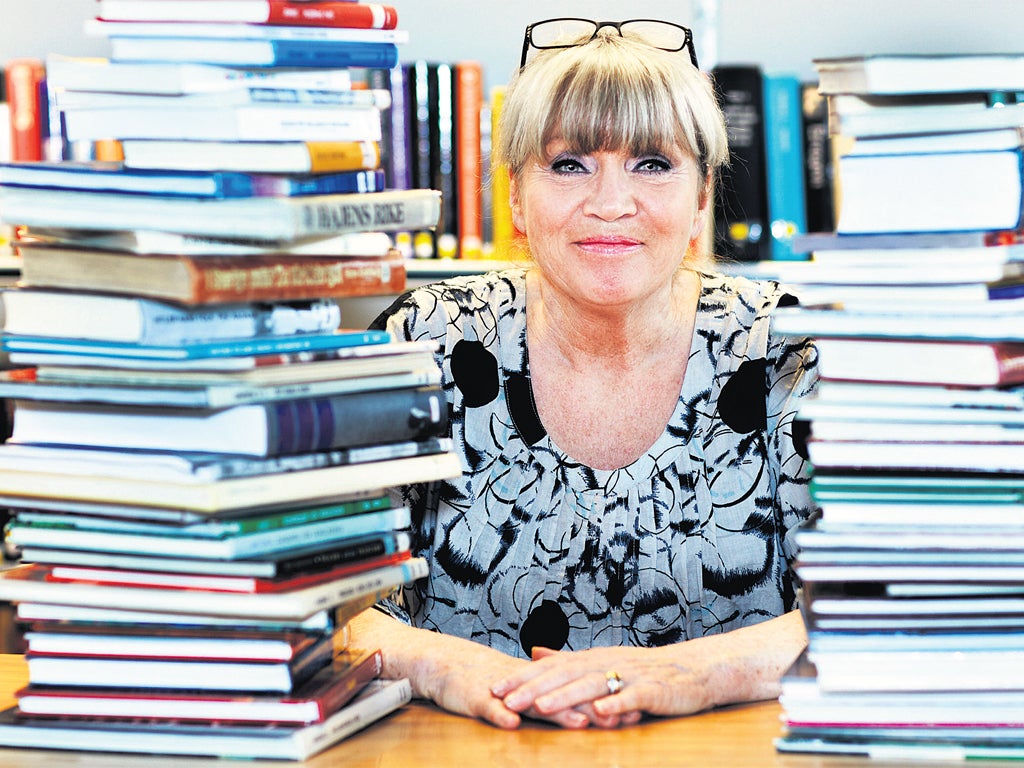 Jacki Hughes used to cry "nearly every day" in her civil service job. "It was torture – everybody was telling me it was a job for life but I loathed it." Hughes had left school at 16 and worked in various fields including sales and marketing, finance and retail before taking "a humungous step" and going to university in her late thirties.
Around 10 years down the line, she has completed a social science Masters and, at the age of 54, is working on a PhD as a medical sociologist in Bristol, funded by the NHS. "I wanted job fulfilment and didn't want any more office, retail or sales jobs."
Like many who academia after decades of "normal life", Hughes doubted her abilities. "I was completely terrified – I was one of the oldest students on my first degree (in sociology and psychology). With every assignment you go through the wringer. You feel a real fish out of water." But good feedback from teaching staff coaxed her on to postgraduate study and a successful research career. While many of her contemporaries are looking forward to retirement and taking their foot off the pedal, Hughes is paying back a student loan and working long hours for relatively low pay. "I sometimes wonder why I didn't do this sooner, or why I did it at all," she admits.
"But I have super relationships with people I would never have met, lots of international student friends, better self-confidence, a broader understanding of the world, and very motivated children. And I love studying – I am a bit of a nerd."
Many mature students worry initially that they're not up to it. "People lack confidence and fear their brains have gone rusty," says Nina Grunfeld, founder of Life Clubs, a network helping people to achieve life changes. Many people, particularly women, want to return to study because they have a sense of disgruntlement or a desire to develop, move their career on or discover new passions. A milestone age is often a trigger. At the Open University, favoured by many part-time learners, numbers of postgraduate students over the age of 45 have been increasing steadily for the past three years, with the greatest rise, 32 per cent, in students over 65.
"So often we do what we think is expected of us in our career," says Grunfeld. "But at the age you choose your first degree, you often have no realistic idea of how it will turn out or what you want to do with your life." She cites many examples of people who changed their careers late and sees "endless advantages" to studying late in life. She acknowledges that it can be hard finding the time and money. "But," she adds, "you will probably have a lot more focus, and be willing to research courses more thoroughly." Older postgraduates often succeed because they've made a definite choice, rather than just drifting into one by default, and turn out to be "better" students. "By the time students embark on postgraduate study, regardless of their age, they will usually have developed the study and personal skills they'll need for their course," explains Jo Fair, Careers Zone manager at Birmingham City University.
According to Heather McGregor, better known as Mrs Moneypenny, author of Careers Advice For Ambitious Women and a Financial Times columnist, it is never too late to return to university or change direction. Her book is peppered with inspirational tales of people in their fifties and sixties who retrained to make a substantial career change – from a librarian to a priest, or a nurse to a doctor. She argues it's irresponsible not to invest in your career. She may ruffle some feathers – for instance, she advises women against taking a career break without a job strategy in place – but she's proof of her theories, with business ventures, an MBA, a PhD and a pilot's licence to her name. She's now studying for management accountancy exams to mark her 50th birthday.
McGregor is a firm believer in the value of qualifications, quite apart from the skills you may acquire. "Having a piece of paper with a qualification dramatically improves your confidence," she says. "It also acts as an independent referee of your abilities. And it expands your network. But far too many people talk themselves out of it." Women especially tend to feel pulled in every direction. McGregor admits she neglected herself and her family when studying: "You must prioritise, focus and have ambition." She recommends borrowing the money to study full time if possible – although this is seldom an option for mature postgraduates who need to continue earning.
If you lack real zeal for your course, you will founder, says Lisa Boyd, 42, a former solicitor who qualified as an executive coach in 2010. "If the subject doesn't motivate you, then you won't really go for it," she says. Early in her first graduate job in publishing, she understood the importance of a challenge: "I realised I could do my manager's job standing on my head and knew then I would become so bored."
She left the company and went on to qualify and work as a solicitor for 12 years before taking a couple of years' break for her two children. "As a family we were prepared to fund this [coaching] course, even if it did not lead to having a successful career," says Boyd. When she began her coaching qualification, she found the distance and lack of contact with teaching staff tricky at first. "It was tough: finding time, wondering whether what you were producing was good enough. I certainly needed feedback on the quality of what I was writing. But I do have a love of learning. Life would be dull if you knew everything."
Success depends greatly on the academic staff, who must be sensitive to mature students' situations. One student, who is in her mid-forties and about to quit her PhD in communications several years down the line, explains: "My supervisor is scarily bright and terrifying, with zero tolerance for distractions. She rings me at 7.30pm and expects in-depth conversation, with no allowances for two small children at home. I also found it really easy to be distracted by everything going on in life. Although this time round, studying has been a real luxury rather than a drudge; it's not your whole life as it was when you were an undergraduate. There's so much more going on."
That said, academic staff say that mature postgraduates tend to be more focused, with better problem-solving skills, more independent and better able to articulate original ideas. They're also usually closer in age to the teaching staff.
"We offer the right support and supervision for mature students to develop the confidence to believe in themselves and their abilities," says Dr Katie Featherstone, a PhD supervisor based at Cardiff University's School of Nursing and Midwifery Studies.
"Because mature students tend to be so highly motivated, they are an extremely successful group. If they start with fire in their belly, knowing what they want out of a course, they are better able to deal with the ups and downs that are inevitably part of studying at this high level."
case study
'I was the oldest, but I got the most out of it'
Ross Vincent worked as a commercial photographer for 30 years before taking a part-time MA in visual communications at Birmingham City University at the age of 51.
"I'd entered the profession with a real love of photography, and had studied at a good art college, but I felt I had left all that behind. Thirty years later, I decided I didn't want to just take pictures of vacuum cleaners any more. This course looked great and it has inspired me again with my absolute love of photography.
I'm a little dyslexic and have struggled academically all my life, so it was difficult to get back into the mindset of studying. But my tutor said I was the most conscientious student on the course – and I was the oldest too, but I think I got the most out of it.
Those I got on best with were some of the youngest students. We were a big mix but you're all going through the same thing so you have things in common. There was a high dropout rate – it was hard work, especially keeping work going too.
It was a grounded, structured course, not too arty farty, and it opened up a new world to me. I'm continuing with commercial work but I'm trying to do more aesthetic, art-based projects for myself. It's had a subtle effect on my pictures.
I think studying is better after a career. When you are 20 you just want to go to the pub. My tutor said an MA is a life-changing experience and it is – not in a dramatic sense but internally. I wanted to learn everything and, if I could, I would do course after course. It gives you another chance."
Join our commenting forum
Join thought-provoking conversations, follow other Independent readers and see their replies