Scrumdiddlyumpious! In praise of Roald Dahl
Eleanor Doughty returns to the brilliance of Roald Dahl's children's books on the eight annual Roald Dahl Day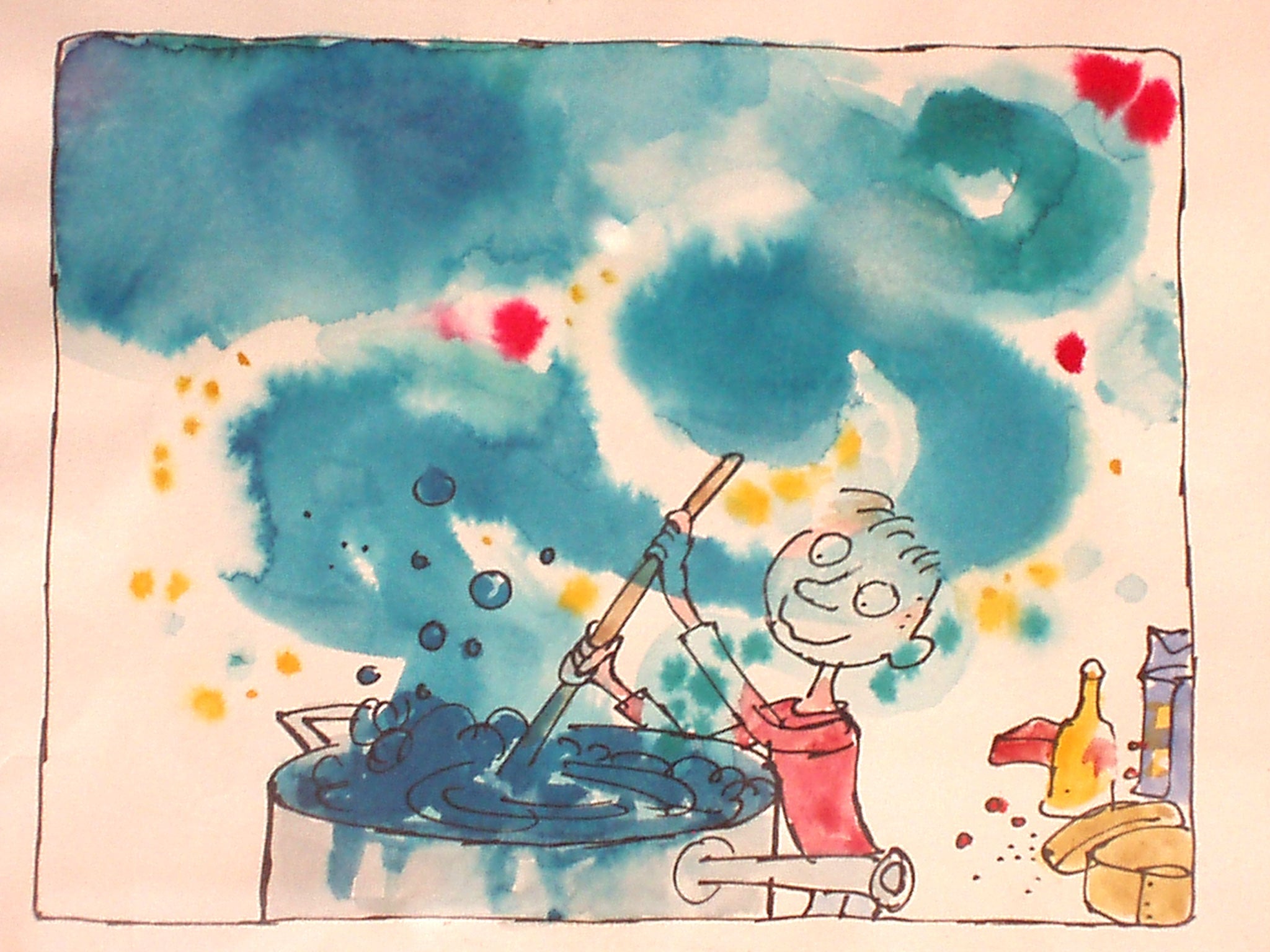 Growing up, I took my cassette player everywhere. I had all the audio books: Anne of Green Gables, Little Women, all the A.A. Milne and Enid Blyton in production and Roald Dahl. I had the full collection. Over a decade on, I can still recite parts learnt on endless car journeys and before bed. It was a very happy time, full of literary influences I still use now.
Today, Friday 13 September is a special day. It would have been Roald Dahl's ninety-seventh birthday, and thus the eighth Roald Dahl Day set up in his honour by his widow Felicity. 'He loved to be grumpy, always grumpy when he was finishing a book,' she said in a 2009 interview. 'He said, 'you don't understand, it's the thought of never being able to write another one.'
If Dahl, the ex-RAF pilot, owner of a school report in which it was noted: 'I have never met anybody who so persistently writes words meaning the exact opposite of what is intended', had not written another book, my childhood would have been much changed.
Flatmates, acquaintances and Real Adults all speak of their close childhood devotion to Roald Dahl. I was astonished to find that my university library has only one copy of The BFG, and no other titles. The University of London's central library – more commonly known in my house as the Ministry of Books – contains zero Dahl novels, only a collection of short stories. I am disappointed, at best. But today is a cause for celebration.
It's also an excuse to watch some quality silver screen material. The original – in my opinion, best – version of Charlie and the Chocolate Factory came first, the 1971 Willy Wonka & the Chocolate Factory with Gene Wilder. It's indisputably brilliant, particularly Julie Dawn Cole's stonkingly great performance as Veruca Salt or Matilda, in which for many years I thought that Rusted Root's 'Send Me On My Way' during the famous pancake scene was in fact 'omlette' and not 'on my way'. To my mind, nothing better in converting children's books to film has topped these.
But it isn't Mel Stuart's direction but the novelist. Mr Dahl, born ninety-seven years ago in Llandaff, created the most memorable works of children's fiction. Rereading now, one finds them adult. 'Those who don't believe in magic will never find it' was oft-uttered in my house, and still is. It's not the language, the simple tales told by a man of great experience, but the nuances that are telling. From the 'bad egg' Veruca Salt, who spawned a great many tales of spoilt children gone wrong, to the response of Mr Wormwood: 'A book? What d'you want a flaming book for? 'What's wrong with the telly, for heaven's sake? We've got a lovely telly with a twelve-inch screen and now you come asking for a book!' to books, modern parries can be sought.
For all the serious moralising of Dahl's fiction, there are scrumdiddlyumpious bars of chocolate, pifflemufflers, and Gobblefunk, the language created for The BFG. Whether Dahl's Oompa-Loompas were derived from the oompah-pahs of brass instruments or Karl Marx's lumpenproletariat is of little consequence aged nine, but now raises an eyebrow. The home truths which seem to be more universal than anything I've read recently. 'It's a funny thing about mothers and fathers. Even when their own child is the most disgusting little blister you could ever imagine, they still think that he or she is wonderful. Some parents go further. They become so blinded by adoration they manage to convince themselves their child has qualities of genius.'
Dahl gazumps the book that was supposed to change my literary life, Margaret Atwood's A Handmaid's Tale, thrown out of the window at school and later dunked in the fire for good measure. It is more moralising and perspective-enabling than Hardy – less wordy too – and more refreshing than Hemingway. I think it's 'blister', just such a jolly adjective – one I'm going to reintroduce.
'I'm wondering what to read next,' Matilda said. 'I've finished all the children's books.' And as I have finished all the adult's books (on this week's list), I'm going to go back and read Matilda. And you should too.
Join our commenting forum
Join thought-provoking conversations, follow other Independent readers and see their replies