The Independent's journalism is supported by our readers. When you purchase through links on our site, we may earn commission.
Student life is better than real life, 14 reasons why
A former student shares some pearls of wisdom on why you may wish you were Peter Pan post-student life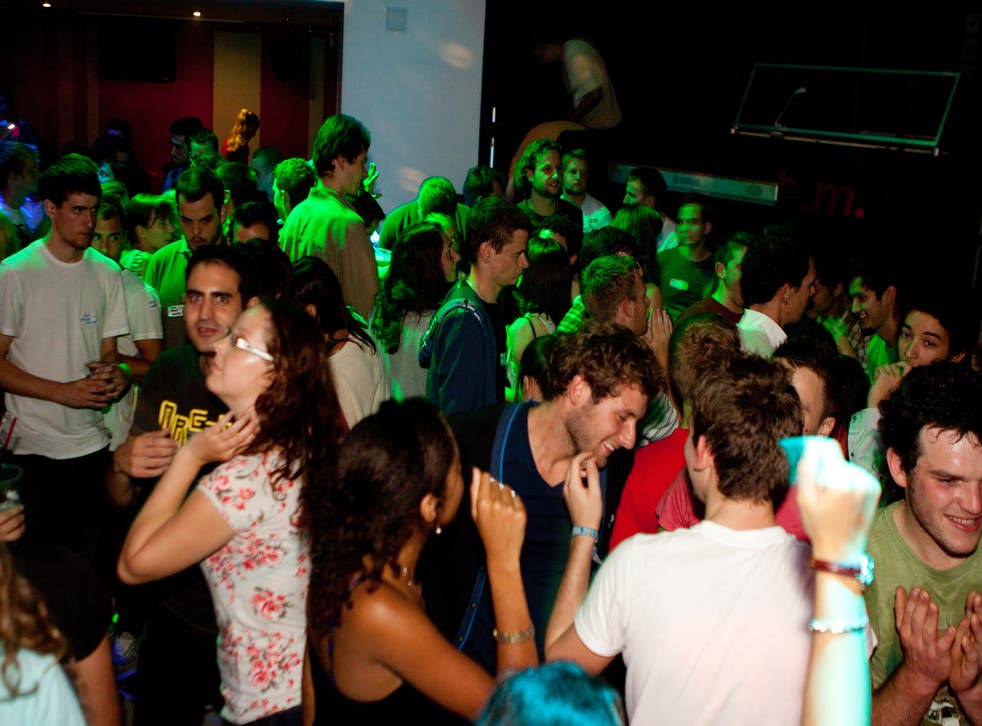 How often do people tell you you're lucky to be a student? Everyday? Every Christmas? Basically, always, because it's true.
It might not seem like it when you're 14 hours deep into an all-nighter, but student living is the best kind of living.
Trust me, after graduating this year - and learning the hard way - warning you to embrace the small pleasures of student life is the least I can do, and here are the 14 reasons why student life rules (and real life doesn't so much):
1) You have so much time
Apart from a few hours of lectures, your time is your own to manage; you can use it for the important things like procrastination, doing chores - and Netflix.
2) You get summers and Christmas off by default
Okay, you might have exams to revise for, but you don't have to worry about booking off holidays. Plus, when it comes to summer, you'll have little to no work to do, and get a whole two months off to relax. Granted you won't have any money, but you can still enjoy the sun.
3) You get to live with your best mates
Sure, you'll have your arguments over washing up and whose turn it is to water the basil plant, but isn't it great?
4) You can live by your own rules (to some extent)
Want to eat ice cream for dinner every third Thursday of the month? Go for it. Fancy taking up knitting? Do it. Want to prank your housemates in their sleep? Not advised, but still possible.
5) You can wear whatever you want during the day - pyjamas included
Enjoy these precious days when you can wander into lectures wearing a beanie, a hoodie (with pizza stains, obviously), your grubby trackie bottoms and flips flops. The time will soon come when that Magaluf 2k12 T-shirt will sit abandoned at the bottom of your drawer, so make the most of it.
6) You actually have energy to do things
Such as going to the cinema, to a gig, or out for drinks - and you want to do them, because who cares about coursework, right?
7) You never have to pay when with family
"Don't worry, you're still a student. I'll get this."
8) Eating bad food feels pretty good
Because it's rebellious against your familial roots, that slice of cheesy, gooey pizza tastes even better. Yes, your parents probably have the right idea, but why be healthy until you fall face-first into the real world?
9) No responsibilities
Well, kind of. You still need to eat and wash, but your family have your back and will be there to help out with anything life throws at you (i.e. laundry).
10) Everything's cheaper
Companies want to market their services to you, so will make prices as cheap as possible for students. Trust me, you will miss this.
11) CBA to go to uni today? No problem
Feeling a bit poorly? Too hungover to move? Is it raining? There are so many reasons why you shouldn't bother to leave the house - especially when your lectures are recorded and available online (obviously, you didn't hear that from me).
12) Being 'too poor' is the perfect excuse
Your family won't expect much for Christmas, friends won't get upset by the lack of a birthday present (especially as they missed your birthday too), and, if you want to avoid an outing with someone you're not a fan of, they probably won't be able to tell.
13) Work is (kind of) exciting
Any small injection of money during the holidays or weekends is much more appreciated than when you join the workforce full-time.
14) Going out isn't restricted to the weekends
Being bored on a Monday, Tuesday, Wednesday, Thursday = Jägerbombs (which you'll be drinking very, very responsibly).
Twitter: @LizziYes
Lizzi Hart is a graduate from the University of Sussex and marketing assistant at the Graduate Recruitment Bureau. Cats are not her friend
Register for free to continue reading
Registration is a free and easy way to support our truly independent journalism
By registering, you will also enjoy limited access to Premium articles, exclusive newsletters, commenting, and virtual events with our leading journalists
Already have an account? sign in
Register for free to continue reading
Registration is a free and easy way to support our truly independent journalism
By registering, you will also enjoy limited access to Premium articles, exclusive newsletters, commenting, and virtual events with our leading journalists
Already have an account? sign in
Join our new commenting forum
Join thought-provoking conversations, follow other Independent readers and see their replies