7 Things nobody tells you about Freshers' Week
Freshers' Flu, mysterious shower hairs and 3am fire drills - it's not always fun and games being a student
Charlotte Mason
Tuesday 06 September 2016 16:41 Comments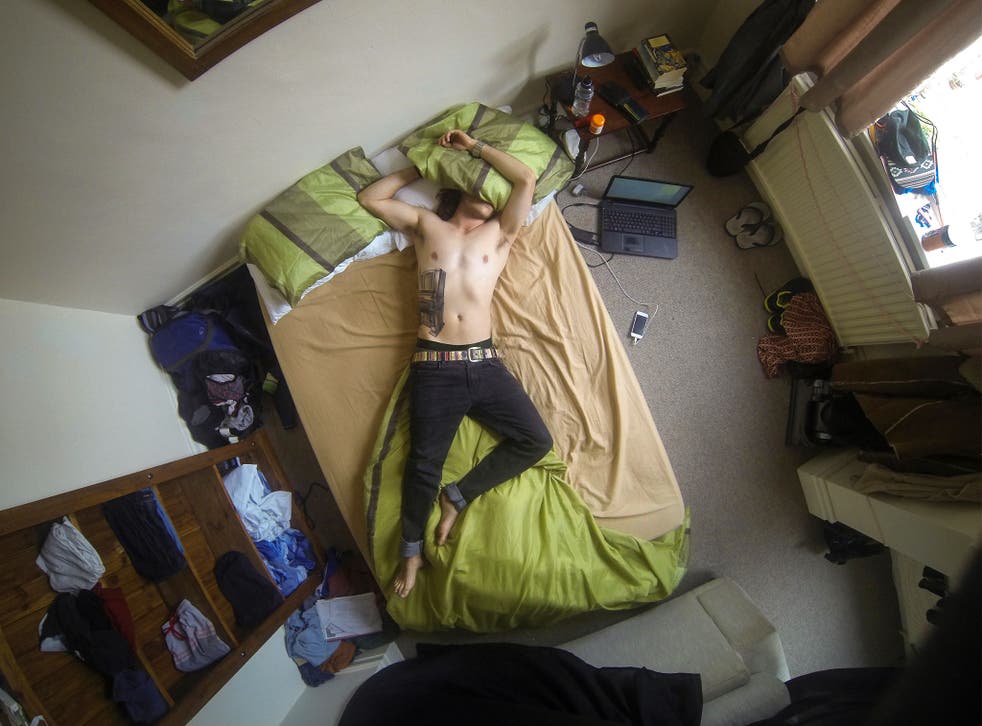 1) You will get sick
It is a truth universally acknowledged that Mum is always right. And under no circumstances will her wisdom ever serve you more (probably) than suggesting a pre-Freshers' trip to the supermarket pharmacy aisle.
Stock up on paracetamol, tissues, Lemsip and throat sweets to help fight off those nasty bugs you'll pick up whilst mingling with your lovely new fellow students.
2) You'll never talk to half the people you meet ever again
A combination of pressure to make friends and fear of perpetual loneliness means you will meet a lot of people in Freshers' Week.
But let's be honest – going through the same "Where are you from? Where are you living? What are you studying?" routine with 50 people every day is pretty exhausting.
Although you will meet some nice people, it really doesn't matter if you never end up texting that girl who eagerly gave her number to your whole row in the first lecture.
3) You don't have to go crazy
Don't worry if dancing awkwardly to S Club 7's Reach in a sweaty club is your idea of hell. Whether you're already hungover or just hate clubs, don't force yourself to go out every night for the sake of tagging along with your housemates.
Explore the city, join societies or just take time out to decorate your room. Your student union will likely organise Give It A Go (GIAG) events specifically aimed at new students, offering everything from debating to breakdance to Stitch 'n' Bitch.
4) You're going to get lost. Lots.
Asking for directions can seem daunting and you might feel like an idiot, but you're actually 100 per cent more likely to strike up a conversation with a real person than Google Maps.
That cute person you approach might even be a coursemate/future spouse/future psycho ex. If they're not, you'll get a confidence boost from talking to someone. Yay.
Student news in pictures

Show all 34
5) You're going to blow all your money
That £39.99 Roman soldier costume might look like a good idea, but add the cost of nights out, food shopping and your shiny gym membership and see your budget dwindle like the atmosphere at pre-drinks when your housemate vomits all over the newly-vacuumed carpet.
Don't forget to take advantage of companies falling over themselves to offer you great student discounts.
6) There will be one housemate everyone complains about
You know the drill – the unmentionable body hairs in the shower, the slamming doors at 3am, the baked-bean encrusted saucepan festering in the sink since Friday…
By the end of Freshers, your house will have become embroiled in its own whodunnit trying to find the one disgusting/annoying/generally intolerable person behind a manner of domestic sins.
To avoid being this person, just stock up on Poundland plastic shot glasses, spare loo roll and a bottle opener and everyone will love you.
7) It probably won't be that great
Everyone makes out university is one booze-fuelled orgy where your only worries, apart from not getting a dreaded 'Desmond', centre around the house supply of Jägermeister and having enough condoms to last the week.
This is certainly not true of Freshers'. Whether it's a full-blown emotional meltdown in front of your housemates or a post-Skype-home sniffle under your IKEA duvet, you'll probably cry at some point.
The reality is that, even if it looks like everyone else is having a great time, the chances are they're feeling just the same as you. Things will get better. Now give yourself a pat on the back and down that pint, Fresher.
Register for free to continue reading
Registration is a free and easy way to support our truly independent journalism
By registering, you will also enjoy limited access to Premium articles, exclusive newsletters, commenting, and virtual events with our leading journalists
Already have an account? sign in
Join our new commenting forum
Join thought-provoking conversations, follow other Independent readers and see their replies