From Eric Monkman to Stephen Fry: 8 most memorable University Challenge contestants
#Monkmania is about to reach an all-time record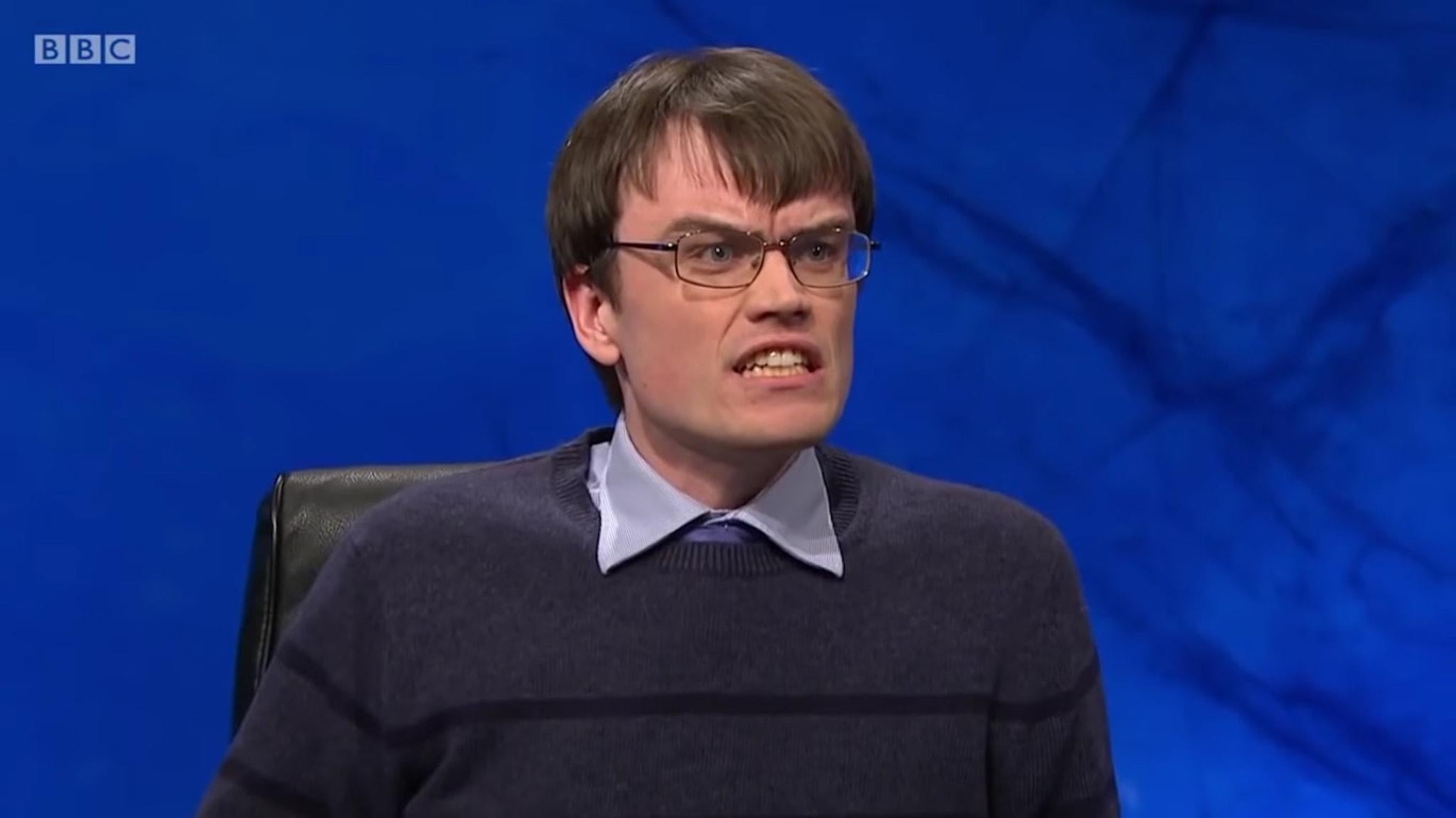 The 46th University Challenge final is imminent, with scholars across the nation eagerly awaiting a familiar showdown between Oxford and Cambridge university teams.
This season has been explosive, with fans going into meltdown in anticipation for Joey Goldman's face-off against unexpected hero Eric Monkman.
It will be, as one twitter fan called it, "a battle of the giants".
Both captains have racked up notorious fame during their time on the show and made headlines all across the country.
Monkman is the breakout star of this series. The 29-year-old Canadian Economics student leading Wolfson College, Cambridge, became an instant twitter sensation from his debut appearance in September 2016.
His furrowed brows, panicked expression and lack of inside voice has won him a cult following. Fans all over the UK have claimed him as their "favourite TV personality ever". But he's certainly not the first to find fame on the eccentric game show of brain power.
Ahead of Monday night's highly anticipated quiz show, let's take a walk down the University Challenge Hall of Fame:
1. Gail Trimble – Corpus Christi College, Oxford University (2009)
The woman dubbed the "Human Google" and "TV Quiz phenomenon" steered Corpus Christi College to victory after correctly answering more questions than the rest of her team combined… Only to have her team disqualified after an investigation revealed one of her teammates had finished studying at Corpus Christi before the series ended.
The trophy was re-awarded to runners up, Manchester University.
2. Kaamil Shah – Kings College, Cambridge University (2015)
Who doesn't remember the black pleather-vested hunk? Kaamil walked onto the show and into our hearts donning a massive gold chain.
Shah made headlines across the country for his sleeveless style and emo hair, melting the hearts of Twitter-fans and sending social media into a love-struck frenzy.
Sadly, his fierce appearance wasn't enough to bring his team to victory, losing to Sidney Sussex College, Cambridge.
3. Oscar Powell – Peterhouse, Cambridge (2015)
Viewers remember Powell as the man with an abundance of facial expressions.
The geological science student helped his team soar to victory in the semi-finals with his extensive knowledge on geology-related questions but it was his bizarre on-camera array of animated expressions that stole the hearts of viewers all across the country.
During the music round, Powell pulled his hair, chewed his hand and stuck out his tongue while desperately trying to remember the name of an artist. His performance sparked a twitter campaign led by fans calling for Powell to become Prime Minister.
4. Ted Loveday – Gonville and Caius College, Cambridge (2015)
Hailed by many as the "best ever contestant", Loveday led Cambridge to victory in the finals with his lightning fast answers.
The 21-year-old law student answered 10 starter questions in a row and won over fans with his 3-second response to Jeremy Paxman's hapax legomenon question.
Later he admitted all his knowledge was attributed to intense studying on Wikipedia and Youtube.
5. Alex Guttenplan – Emmanuel College, Cambridge (2010)
The enthusiastic captain won first place in 2010, scoring 315 points to 100 against St John's College, Oxford. But it was his snappy unprecedented comeback at Paxman that captured viewer's hearts across the nation.
After the natural sciences student paused for a few moments before correctly answering a question, Paxman said: "Good guess". Guttenplan calmly responded: "It wasn't a guess".
The 19-year-old teenager remained composed in the face of Paxman's aggressive questioning, beating countless politicians before him. His supporters, dubbed "Guttenfans", held him to heartthrob status and many labelled him as the pin-up Einstein.
6. Sam Fairbrother – Jesus, Cambridge (2016)
University Challenge fans lost it over Fairbrother when he raised his fist and shocked Paxman with his eccentric outfit.
It's not the first time viewers have been sent into a frenzied state over a UC vest (see Kaamil Shah), but not even Kaamil was as eccentric as Fairbrother.
Many comparisons were made between Fairbrother and a number of celebrity lookalikes. The most notable being Demi Moore and Simon from The Inbetweeners.
7. Hannah Woods – Peterhouse, Cambridge (2015)
Captain Woods directed her team to victory, defeating rivals from St John's College, Oxford in the series finale.
But it wasn't her brains that won viewers, it was her left eyebrow.
The famously arched thick black left eyebrow that was raised higher than the right. 'Browfan' and 'Facetious Eyebrow', two twitter parody pages were inspired by Wood's brow as well as a marriage proposal.
8. Stephen Fry – Queen's College, Cambridge (1980)
Yes. The man, the legend… Stephen Fry. The British comedian began his career on-screen in the 1980 University Challenge with Queen's College, Cambridge.
The fresh-faced 23-year-old made it to the final round and is among the few contestants who went on to find fame, others include Miriam Margolyes and David Starkey.
Join our commenting forum
Join thought-provoking conversations, follow other Independent readers and see their replies