The Independent's journalism is supported by our readers. When you purchase through links on our site, we may earn commission.
A guide to some of the strangest university societies in the UK
The Quidditch and Harry Potter Society at Nottingham? That was just the tip of the iceberg
Shingi Mararike
iStudent
Thursday 03 December 2015 20:46 Comments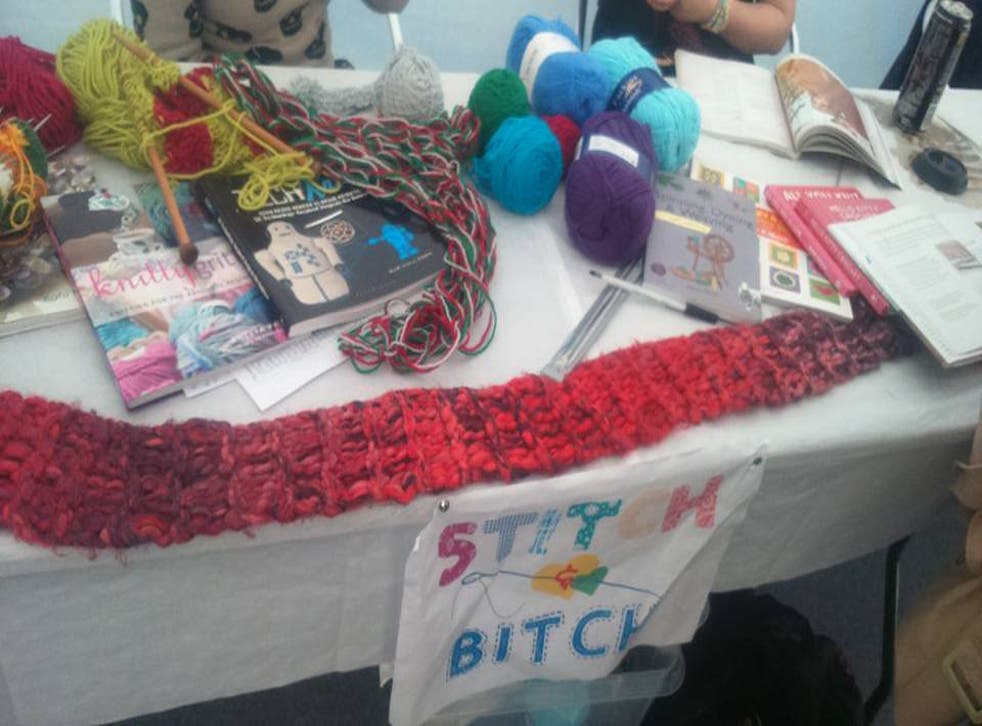 As you leave the sheltered worlds of sixth form and college for university, there's one mantra you're expected to burn into your mind and follow at all costs: "Do it. It'll be good for your CV."
It's assumed you must use uni as a platform to strengthen your career chances and make yourself that revered 'ideal job candidate'. However, somewhere along the line, dissatisfaction kicks in as you realise corporate giants and careers advisors just don't cut it.
Instead you want to throw yourself into the unknown and send your student life into the extraordinary, weird - and the downright whacky. University is your chance to become a Quidditch world champion, viking warrior, or a Victorian-style dandy in the space of a term. All you need to do is find the right societies and these ones are the best strange societies we could find:
1) Mario Kart Society at the University of Essex
More than 30 years after the portly moustached plumber landed on Nintendo screens for the first time, Mario and his brother Luigi have descended upon Colchester. Control pads and overalls at the ready, this Double Dash!! themed collective holds Mario Kart knockout tournaments and various other themed socials. Fancy dress meets gaming for the ultimate mushroom kingdom-inspired experience.
2) Viking Society at Plymouth University
Ever imagined yourself in a horned iron helmet with an unkempt tenth-century style beard, wielding a longsword whilst you rampage through campus, pillaging just about everything in sight? Thought so.
As a member of the Viking Society you can do just that - minus the pillaging and the beard (sorry for getting your hopes up). The group brings an ancient Scandinavian flavour to Plymouth through a blend of battle reconstructions and old-style banquets. Forget graduation. Valhalla awaits.
3) Dinosaur Appreciation Society at University College London
Triassic, Jurassic, or Cretaceous - regardless of which age you 'dig' the most - UCL's Dinosaur Appreciation Society has something for everyone. There's room for budding palaeontologists as well as casual dino lovers. The group's Facebook page acts as a space for fossil discovery updates, a breeding ground for Triceratops memes, and a hub for organising events. And if that isn't enough, they hold an annual 'Dino Disco Ball' which sees them turn UCL's Jeremy Bentham Room into a 'Jurassic Wonderland'.
4) The Sheila and her Dog Society at the University of Cambridge
The brainchild of our nation's most famous workaholics, the Sheila and her Dog Society is the ideal way for Cambridge students to completely forget about the pressures of their day-to-day grind. The concept? Simple. Leave the weight of all your responsibilities at the door, don your fluffiest dressing gown, and read some classic children's stories in silly voices while scoffing sweets and drinking hot chocolate. Add in some teddy bear throwing for good measure and you have the ultimate break from the bleak reality of essay titles and assignment deadlines.
5) Stitch 'n' Bitch Society at the University of Leeds
Mount those rocking chairs - it's time to stitch and bitch. The age-old image of bitter grannies bopping back and forth, creating crochet patterns while talking up a storm has been ingeniously taken-up by the good folks at Leeds. A simple, yet effective, formula for socialising, this is a chance to knit your jumper for that evening's club night while moaning about the latest on-campus developments. Two birds, one stone, and some pretty swanky knitwear.
6) 20 Minute Society at Newcastle University
Any overly-serious student will tell you that organisation is key. A meticulously marked planner with regimented consistency is the order of the day: '9 to 9:30am, do seminar reading. 12 to 1pm, wash my whites'.
The greatest thrill in your mundane student existence, however? Breaking the mould and having some unscheduled fun, which is what Newcastle's convention-shattering 20 Minute Society is all about. Out of the blue without any prior warning every few weeks, you receive a text that serves as 20-minute warning to get yourself down to a mystery social that could be virtually anything. Past events have included nights out, karaoke, and ice-skating.
Twitter: @ShingiMararike
Register for free to continue reading
Registration is a free and easy way to support our truly independent journalism
By registering, you will also enjoy limited access to Premium articles, exclusive newsletters, commenting, and virtual events with our leading journalists
Already have an account? sign in
Join our new commenting forum
Join thought-provoking conversations, follow other Independent readers and see their replies