A man doing pole dancing? Why we have some way to go to break down gender stereotypes at university
Think of yoga societies and you probably think of women. Think of video games, and it's more likely to be male-dominated. But does it have to be like this?
Jayna Rana
Thursday 02 January 2014 13:21 Comments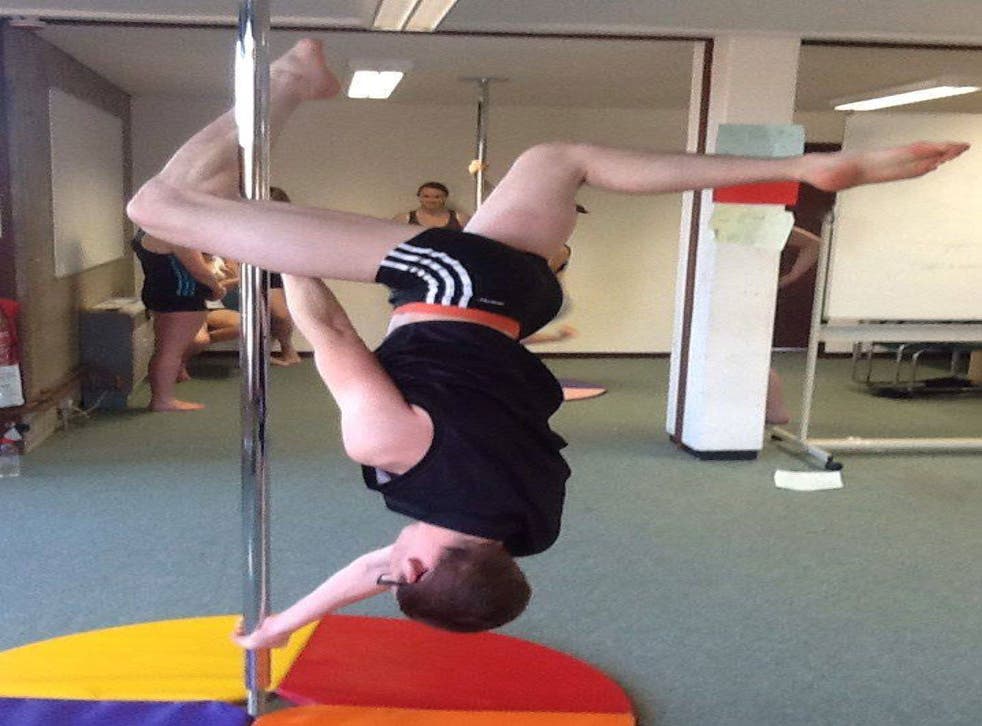 During our time at university, we are given the opportunity to join a wide range of societies alongside our courses. The world – or campus – is well and truly your oyster, as the choices on offer range from sports to volunteering to student media.
There are not enough hours in the day to join every society, and so students choose what interests them, what complements their degrees, or what looks good on their CVs and can help them after they graduate. However, there is another unspoken reason that determines whether or not we join a society: our gender.
You think of your local video gaming society and it's hard not to picture a group of guys crowding around a bunch of TVs playing "Call of Duty". Similarly, someone mentions yoga and you immediately imagine rows upon rows of women stretching towards the ceiling.
Sadly these gender stereotyping preconceptions are often spot-on. The Kent video gaming society has 72 paying male members, as opposed to just six female members, while its yoga society boasts hundreds of members, though in an average class of 30, only five are male.
Safiya Allaf, the president of the yoga society admits there are difficulties in trying to get male sign-ups during the Freshers Fayre.
'When I asked men if they'd like to join yoga," she said, "they were more interested in asking how flexible I was as opposed to when the next session was or how they could join."
She noticed that a lot of the men that signed up to the mailing list failed to show up to any of the taster sessions despite the committee explaining that yoga was for everyone.
Similarly, the pole fitness society at Kent has around 160 female members but only 20 men though even this is a significant increase when it had just one male member three years ago. Co-presidents Abi Crowe and Isabel Riddy have turned the society around dramatically, throwing away the heels and the idea of "sexy" pole dancing, instead placing emphasis on fitness, strength and flexibility.
They insist that there is nothing sexual about pole fitness: "The amount of callouses on our hands and bruises on our legs are definitely not sexy!"
Both Abi and Isabel were outraged to hear that the pole society at Swansea University was banned last year for being "sexual" and "restricted to women only".
"The only reason they claimed it to be restrictive was because no men had joined. Here at Kent, we make sure that students know that Pole Fitness is for both men and women."
This still comes with its difficulties. While some men are genuinely impressed with the strength displayed at pole fitness, others have reacted with rude or dismissive comments - even though "men progress much quicker than women due to their natural strength when they first start".
19-year-old Will Shillibier, who is in his second year studying German, joined pole fitness in the Autumn because he was tired of going to the gym and wanted to try something different
"The gym is a bit of an intimidating place to be especially when you've got people there as thick as I am wide," he confesses.
He is already a member of the Kent's cycling club, which coincidentally has no female members in the main team, but wanted to build his strength and flexibility through another means of exercise.
He was aware of the society's stereotypically female image and was slightly worried about what people would think.
"There has been the odd comment such as 'go and get your heels on', and sometimes it gets to the point where you just want to turn around and say 'f*** off'. I'm sure there are people thinking 'why are you not doing a 'manly' sport?', but it isn't anybody's business what I do in my free time."
What's more, Will will be taking part in the Kent pole fitness 'Fairytales and Legends' showcase which takes place this term. 
"I'm not scared. I'm excited to be playing a pivotal role having only joined pole fitness in September."
Register for free to continue reading
Registration is a free and easy way to support our truly independent journalism
By registering, you will also enjoy limited access to Premium articles, exclusive newsletters, commenting, and virtual events with our leading journalists
Already have an account? sign in
Join our new commenting forum
Join thought-provoking conversations, follow other Independent readers and see their replies