Clearing: Sorting student accommodation after A-level results, 5 ways how
University is all about the experience, so make sure you're living somewhere fun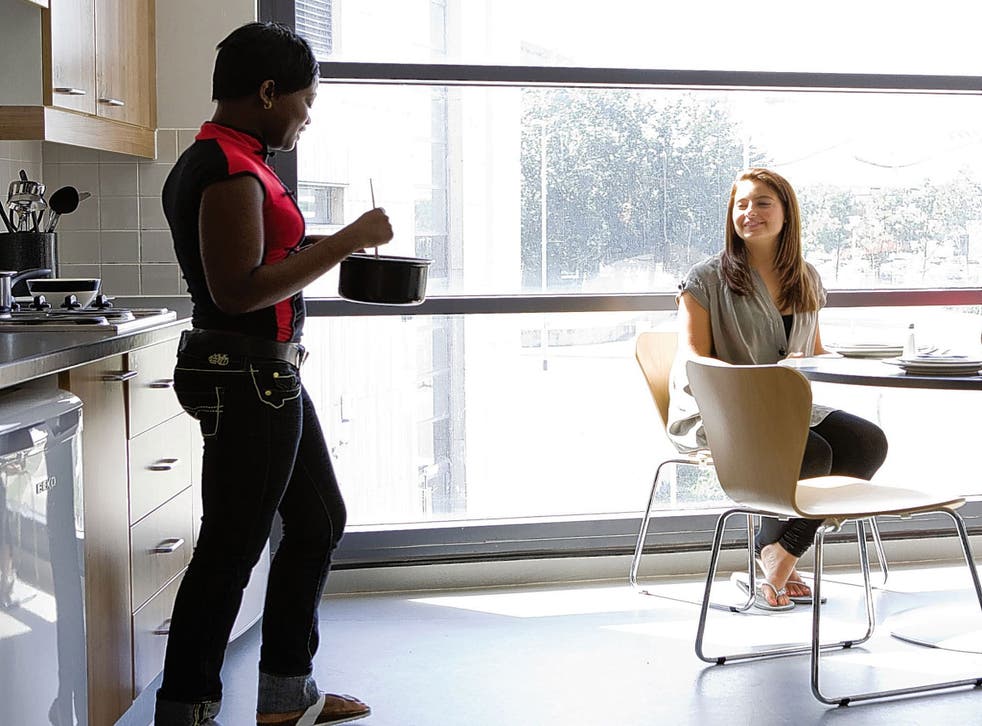 As record numbers of university places are offered to students following the release of A-level results, there are still around 41,000 places available in Clearing, a rise on last year. When students know they're going through Clearing, getting onto the right course is obviously the first thing on their mind, so accommodation can often be a bit of an afterthought.
As soon as your place is secured, though, it's really important to get the best possible accommodation that ticks all of your boxes. After all, you're going to be spending most of your time there meeting your future new best friends. Think about where you'd like to live including key factors like the proximity to campus, enjoying the best possible facilities and, most importantly, finding somewhere where you feel welcome and at home.
In the right location and surroundings, students will thrive at university, so it's really important to make sure you've taken all of the right steps to organise accommodation as soon as your place is secured - and here are the five ways to do just that:
1. Pick up the phone
Don't waste time in finding your new home. Nobody wants the last room available, so get it sorted so you can enjoy your summer. Sites such as Rightmove and Accommodation For Students are good places to start, but it's a good idea to give providers a call too. You'll get a feel for the company, what they offer, and what it's like to live with them, which will put your mind at rest knowing you've chosen the best one.
2. Location, location, location
You don't want to be miles away from all the action and spend the year with a severe case of FOMO, so make sure your accommodation is near both your uni and the city centre. The better locations may seem more expensive, but think of all the taxi and bus fares you'll save, not to mention the fun you'll have at the heart of everything going on.
The UK university recruiting top students through Tinder

Show all 7
3. What's included?
When choosing where to live, make sure you find out exactly what's included in your rent. Things like Wi-Fi tariffs, utility bills, weekly cleaning, TV license, home insurance, and gym contracts all mount up. A provider that offers all this as part of the deal saves you worrying about hidden costs. Some even throw in breakfast.
4. Think sociable
University is all about the experience, so make sure you're living somewhere fun. Residences that put on events and encourage socialising are the best if you're new to a city and will make making friends so much easier. Who wants to live somewhere dull and boring? Live somewhere in the middle of the action.
5. Get excited
Once you've got your accommodation booked, it's time to get excited. Going to uni is one of the most awesome parts of growing up so look forward to it. Your provider might have an app to download for you to learn more about what to expect and give you the chance to meet your neighbours before you even move in, so get involved and start getting excited.
Lee McLean is the managing director at Vita Student
Vita Student's Clearing advice line is open from 8am to 7pm on 020 3096 1717, or visit the site to find out more
Register for free to continue reading
Registration is a free and easy way to support our truly independent journalism
By registering, you will also enjoy limited access to Premium articles, exclusive newsletters, commenting, and virtual events with our leading journalists
Already have an account? sign in
Register for free to continue reading
Registration is a free and easy way to support our truly independent journalism
By registering, you will also enjoy limited access to Premium articles, exclusive newsletters, commenting, and virtual events with our leading journalists
Already have an account? sign in
Join our new commenting forum
Join thought-provoking conversations, follow other Independent readers and see their replies