Debt, workload and drinking: Huge new survey shows the changing habits of modern students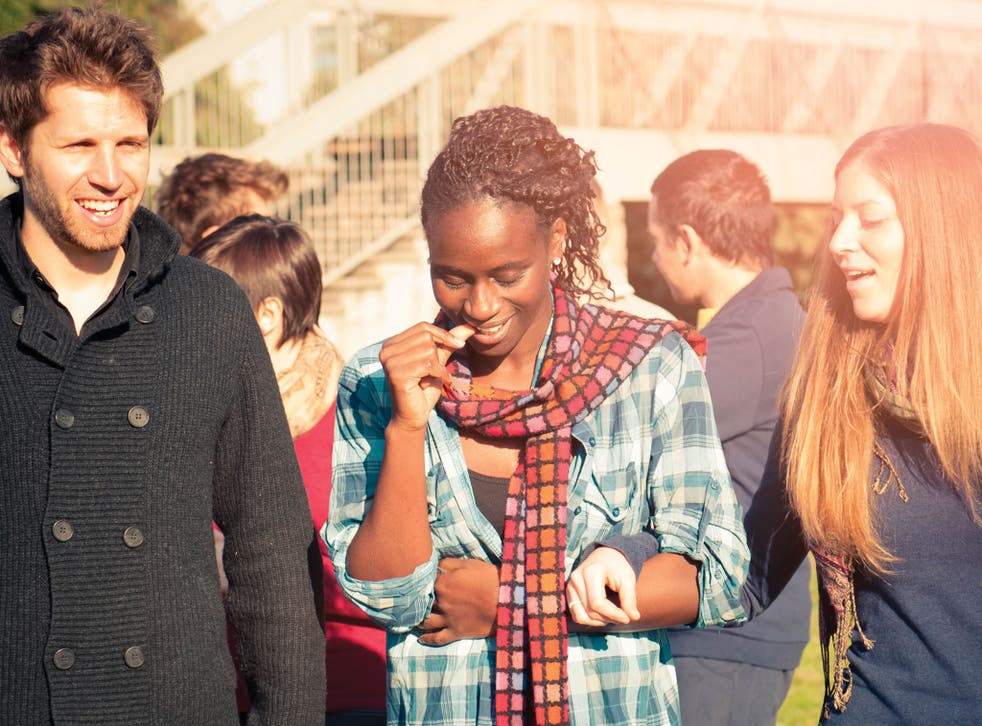 University is changing. Funding restrictions and a volatile job market have changed how students are approaching their further education. Sodexo has compiled information from over 140 universities on everything from degree anxieties to career expectations. Did you know, for instance, that 72 per cent of British students spend between two and five hours a day doing private study? Or that 19 per cent of students rely on an overdraft to keep them afloat? The results are in, and they're fascinating.
What's the pull?
Deciding whether to go to university is hard, especially since the recent fee hike. In fact, before the government cuts to education going to uni was the "next obvious step" for 42 per cent of the population; just a few years later that figure is down to 35 per cent. Motives also seem to have changed; in 2004 students appear to have been far more concerned with the pursuit of knowledge than their post-university prospects. 10 years later, 62 per cent are choosing university to increase their earning power, up from just 36 per cent a decade previously. That said, 63 per cent of people recorded that they wished to "improve their knowledge in an area of interest!, and only 48 per cent thought their degree was essential for their chosen career path. 10 per cent said that the higher fees had forced them to change the degree they were planning to do, largely, it seems, because of the anticipated debt. More alarmingly, a quarter said they'd gone to university solely due to parental pressure. 
The nouveau scholar
As the decision to go to university has become more difficult, so have the students begun working harder. Three quarters of students are spending up to five hours a day studying outside of lectures, although only eight per cent are doing their work in the library – once the hub of student learning. In 2006 33 per cent of students spent five hours or longer on a day socialising, compared to just a tenth of students today. Though perhaps this extra time isn't spent studying - the report has found that 21 per cent of students dedicated at least a little time to paid work on the average day. As most third-years will attest, those beyond first year are 47 per cent more likely to live a quiet lifestyle – 80 per cent put this down to an increased workload. 
Old worries, new worries
Degree classification topped the list of student anxieties. Some 84 per cent of students said they were worried about their final grade, up 12 per cent from two years ago and a notable increase from the 61 per cent troubled by it in 2004. It appears that the distant future is less of a worry. Only 54 per cent are concerned about finding a job after graduation, two per cent less than 2012 and, counter-intuitively, the amount of students worried about paying back their debt decreased to four per cent. Perhaps debts have risen so high that paying it back has become unthinkable. A full 28 per cent, however, admitted that their expected debt levels were unacceptable in terms of career investment – they didn't ever expect to be able to pay it back. There has also been a rise in students feeling lonely or reclusive: over a third of all students polled, 36 per cent, were concerned about feeling isolated.
The modern student
Universities would do well to study the survey's conclusions on the modern student's condition. For instance 24 per cent said that good wi-fi access was the top priority when seeking accommodation. 76 per cent want their lectures put online, 56 per cent said their uni's sustainability was an important matter and 22 per cent felt that the social areas provided by the university were inadequate. Not to mention that exactly half placed the upmost importance on a successful open day. Just two per cent listed having a good bar or pub as a top priority – perhaps because a third of students are now completely tee-total, a seven per cent increase in two short years. Under half of the students, 40 per cent, recorded that they drank only once a week – a statistic that resists the current student stereotype.
How does the debt stack up?
For many prospective students the biggest determinant on their decision to go to university is the fees. Education cuts and the ensuing price rise led to an immediate 8.7 per cent drop in applications. Money is clearly a factor. Interestingly 58 per cent of students at traditional universities receive financial support from parents compared to 38 per cent at new institutions. Many though, will leave university shouldering a great deal of debt. In 2004 only two per cent forecast debts of over £20,000, compared to the 58 per cent of students today who expect the same levels. An unfortunate 17 per cent expect to take on debts in excess of £40,000, just two years before the cuts the number was 2 per cent. A fifth of students said that they required an overdraft to stay afloat – personal debt being unavoidable in their circumstance - whilst a lucky 13 per cent  recorded that they will leave university entirely debt free.
Register for free to continue reading
Registration is a free and easy way to support our truly independent journalism
By registering, you will also enjoy limited access to Premium articles, exclusive newsletters, commenting, and virtual events with our leading journalists
Already have an account? sign in
Register for free to continue reading
Registration is a free and easy way to support our truly independent journalism
By registering, you will also enjoy limited access to Premium articles, exclusive newsletters, commenting, and virtual events with our leading journalists
Already have an account? sign in
Join our new commenting forum
Join thought-provoking conversations, follow other Independent readers and see their replies