Do you feel safe in your student house?
Too many students fail to take basic precautions against burglary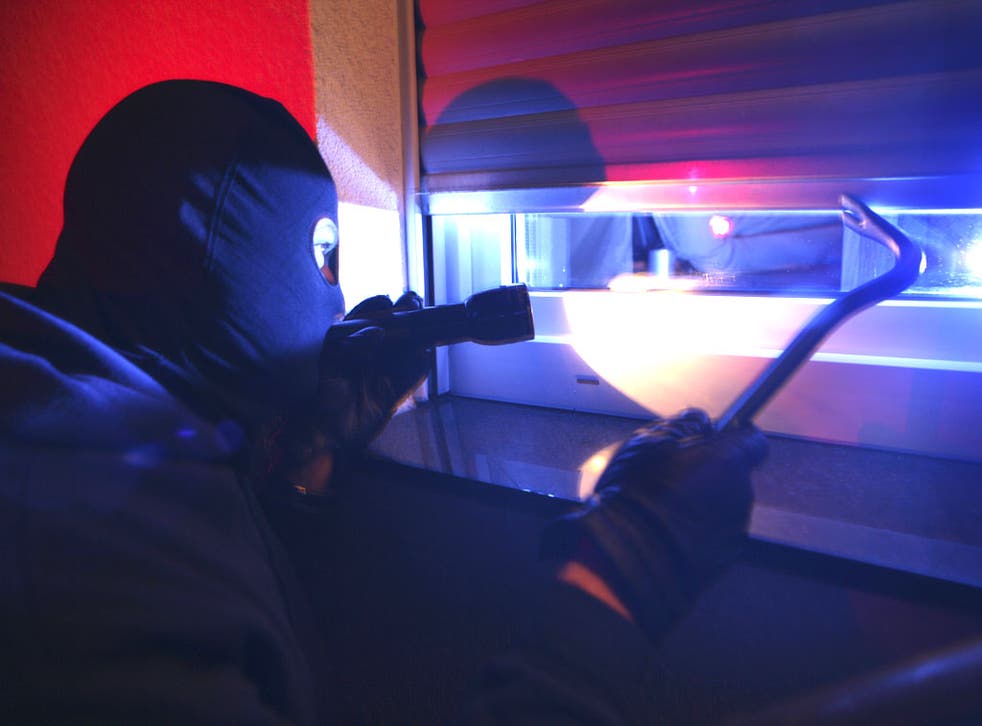 When first year students make the leap of moving away from home and into student accommodation they may experience homesickness, freshers' flu and struggle to make themselves a Sunday roast that matches their mum's.
But living in university halls can still feel like you're being covered in a safety blanket. It's not until second year when most students find houses of their own and have the responsibilities of paying bills and dealing with landlords.
In a lot of student areas, it seems that there has been an increase in crime and some students have even admitted that they look forward to moving back home after they graduate.
In Newcastle, Olivia Lawrence came back to her house after being in the library all day to find a window blowing open and closed in the wind and the doors ajar.
"It made me very nervous and I just had this eerie sense that something wasn't right," she said of her approach to the house. "I peeked inside and my room was literally upside down… I was shaking and crying, just not knowing what to do at all. I had everything stolen. Laptop, iPod, satnav, camera, even a full litre bottle of good vodka! We didn't sleep there for two nights and after that I slept with the light on for about four days."
Unfortunately, it seems that this kind of horrible incident is not uncommon. In Birmingham, a student flat above an off-license got broken into twice in one month.
Resident Jenny Robinson told us that the burglars broke "all of the bedroom doors and took everything they could find."
"They rifled through my underwear draw and my jewellery box and wardrobe… I think the best way to describe how we all felt was violated. The fact someone else had been in my room and touched my personal items made my skin crawl. We all felt extremely unsafe. It also made me very nervous at it was suggested by the police that the burglars could have been watching the house."
When Catherine Sullivan's house got burgled in Leeds, she found that the police were more of a comfort to her and her housemates.
"The police were really good at keeping me updated with progress and I got a call from the victim support. It was quite reassuring to know things like that do exist and work. I guess students are just easy targets as they quite often aren't in the house and leave all their stuff lying around. There have been several burglaries in Leeds in the last few weeks, and there isn't a lot you can do to prevent them.'
Over a thousand student homes in Manchester were burgled last year alone, and one in three were caused by occupants leaving doors or windows unlocked. On the Manchester City Council website, there is a page on student safety with some basic tips to follow to protect your house from being burgled, for example: not drawing attention to the fact that you have left the house by turning all the lights off without leaving them on a timer.
Many other Student Union websites have their own guides on keeping safe, try looking up the one for your area. Of course, some burglaries are unavoidable, so make sure that all your valuables are insured. Moving away from home should be about enjoying your newfound freedom, not living in fear.
Register for free to continue reading
Registration is a free and easy way to support our truly independent journalism
By registering, you will also enjoy limited access to Premium articles, exclusive newsletters, commenting, and virtual events with our leading journalists
Already have an account? sign in
Register for free to continue reading
Registration is a free and easy way to support our truly independent journalism
By registering, you will also enjoy limited access to Premium articles, exclusive newsletters, commenting, and virtual events with our leading journalists
Already have an account? sign in
Join our new commenting forum
Join thought-provoking conversations, follow other Independent readers and see their replies