President of Cambridge University Charity Fashion Show says emphasis placed on female nudity has been 'misconstrued'
Event's organiser adds: 'The stereotype of Cambridge students as 'swots' is arbitrary and undermines the fact the student body is highly interested in the arts'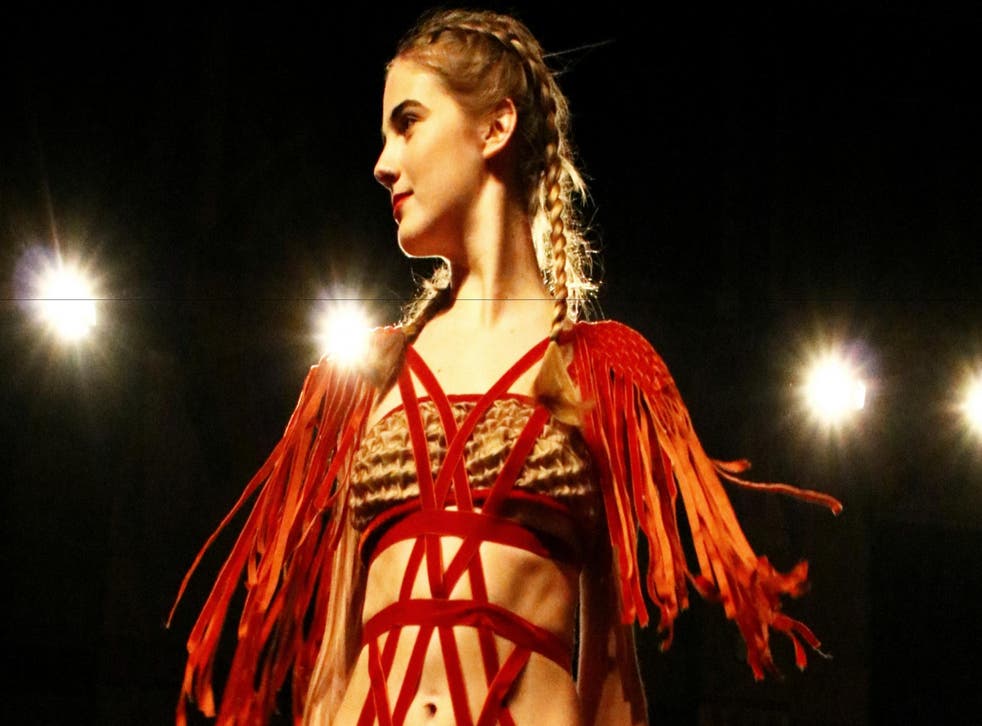 The president of a reportedly "controversial" high-end Cambridge University fashion show has hit back at the claims, insisting the emphasis placed on female nudity has been "misconstrued."
Amna Hameed, one of the organisers of the Cambridge University Charity Fashion Show (CUCFS) - which took place on Saturday at the city's Corn Exchange - raised around £10,000 for a charity of its choice.
The organisers said the show was the biggest philanthropic event of the Cambridge calendar. Aiming to bring together students from across the university - to showcase the creative talent of the student body and celebrate the diversity of fashion - all proceeds raised will help to tackle social injustice in South London through the charity set up by university alumni in 1889, Cambridge House.
Attended by around 1,000 people, the event has been described as "bondage-themed" and "outlandish" in some media reports. However, describing how she was delighted the promotion of the show raised awareness of Cambridge House - as well as for the "hugely talented designers" - Hameed insisted the emphasis placed on female 'nudity' and controversial outfit choices has been "misconstrued."
She told the Independent: "The couture lingerie line, by the incredibly talented Hannah Farrugia Sharples, was one of the eleven amazing designers we had, all of whom were either graduates from prestigious fashion schools, such as Central Saint Martins, or high-end brands, like Amanda Wakeley, LK Bennett, and Ted Baker.
"On a high-fashion runway, this would not have been deemed 'controversial'. The stereotype of Cambridge students as 'swots' is arbitrary and undermines the fact the student body is highly interested in the arts. Thus, we attempted to create a celebration of the arts on a grand scale."
Hameed added how she was proud to have had a diverse variety of models, designers, and committee members who worked to show Cambridge is not only about academic prowess, but imagination, creativity, and fun.
She concluded: "Most importantly, we are the largest philanthropic event in Cambridge, and have worked to create a show that has, not only raised £10,000 for a worthwhile cause, but to build on the profile of the event to ensure, next year, we can make it even bigger and better and keep fundraising for a valuable charity."
CUCFS team: Creative director - Flo Allday, President - Amna Hameed, Head stylist - Simi Sandhu, and underwear designer - Hannah Farrugia Sharples
Register for free to continue reading
Registration is a free and easy way to support our truly independent journalism
By registering, you will also enjoy limited access to Premium articles, exclusive newsletters, commenting, and virtual events with our leading journalists
Already have an account? sign in
Join our new commenting forum
Join thought-provoking conversations, follow other Independent readers and see their replies