The Independent's journalism is supported by our readers. When you purchase through links on our site, we may earn commission.
11 expensive things students just don't need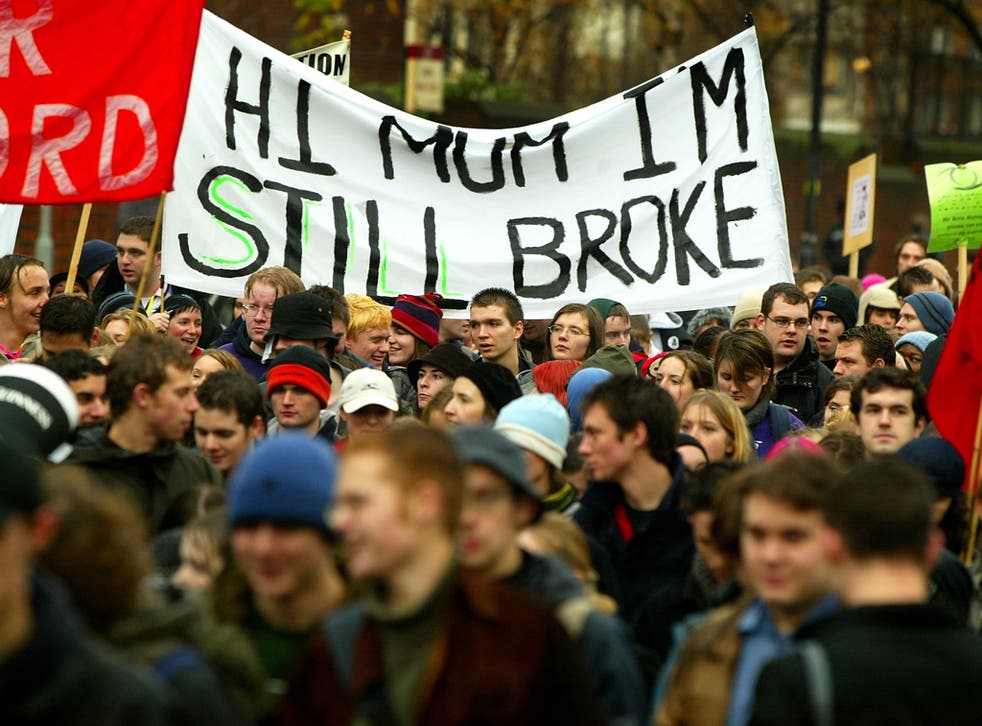 Studentbeans.com tries to help students get everything they need - free stuff, huge discounts and unbeatable money saving advice, for example. But in thinking about what students do need, it's only natural that we'd try to identify the things they can do without. What are the unnecessary drains on their already shallow finances?
Delving into our student survey data, we've gathered the money saving wisdom of those who've run the perilous economic gauntlet of university and compiled the things that you really can live without as a student.
Car
You may have had it for years, it's probably your pride and joy, and if you're really cool you might have even given it a name - but we're sorry, you need to get rid of your car, and you need to do it now. As if petrol prices weren't frightening enough, you've then got tax and insurance to worry about.
Smartphone
Our smartphones tell us where to go, they can name songs that we don't know, and they can even talk to us. All that is, we admit, pretty damn cool - but is it necessary? Smartphone tariffs of upwards of £30 per month are the norm, whilst a cheaper handset and a pay-as-you-go plan can leave you paying less than a third of that.
TV and TV Licence
We're sorry - if you have a TV, you DO need a TV Licence. But with catch-up services and a crazy little thing we've discovered called the internet, you don't need a TV. Assuming you've got a laptop you can watch BBC iPlayer, ITV Player, 4OD or Sky Go for FREE. And providing you don't watch live TV using the iPlayer, you can avoid having to fork out for a TV Licence, saving you a cool £145.50.
Travel
You miss your friends. You miss your family. But if you're regularly splashing out on cross country train travel, before long you'll certainly be missing the money more. Even with your 16-25 railcard nothing will eat into your student loan faster than weekly trips home. Your friends and family will still be there at Christmas, and until then just use free services such as Skype to stay connected.
Drinks
We know cutting out the booze completely is a step too far for most of you, but there is still a way to avoid being stung by extortionate drinks prices. As the price of alcohol has increased the practice of pre-drinking has gathered some serious momentum over recent years. Drinking at home is cheaper, safer, and best of all - you can do it in your PJs and slippers.
Meat
Vegetarian students are allowed to be smug. Not only are they hitting their 5-a-day, but they're also saving a fortune on the weekly shop. Meat is more expensive than ever, but cheaper cuts can be just as tasty - for example two chicken breasts will cost you around £4, whilst for half that price you can get three wings and three thighs.
Textbooks
One thing many students don't see coming is just how pricey a brand new textbook can be - and when there's ten or so on the average recommended reading list, you can easily find yourself in the red before you've made it out of Freshers' Week. You can find used books all over the Internet. You can track down people in the years above for their old books. You can consider cheaper eBook versions of academic texts, through providers such as CourseSmart. And lastly, there's a big room full of books that lets you borrow them for FREE. Yes, we mean the library.
High-end laptop
Ten years ago only the privileged were sent off to uni with their very own laptop - now you'd be hard pushed to find a student without one. Though a laptop is undeniably a necessity for most students you don't have to spend the best part of a grand on it. If all you need it for is browsing the web and word processing you can comfortably pick one up for less than £300.
Printer
Until recently a printer was thought of a must have for students. Thankfully, times have changed. Almost all universities now ask for essays to be handed in electronically, negating the need for a printer. And even if you do need to print stuff off, it'll be so seldom that it makes much more financial sense to do it on campus, where prices are normally somewhere around 5p per sheet.
Gym subscriptions
There's no denying that student gyms tend to be a lot cheaper than those found in the real world, but cheaper doesn't necessarily mean cheap. We're not saying you should avoid exercise entirely, rather that there are plenty of ways to stay in shape without splashing the cash. Go for a run, learn yoga online, take a swim in the sea, have sex - the possibilities are endless.
Computer software
You may think you can't get through university without Microsoft Office, but luckily for your overdraft this isn't the case. Apache OpenOffice is a 100 per cent free alternative to Bill Gates' bestselling software package that has reigned supreme for two decades. The best part is that OpenOffice is totally compatible with Microsoft Office, so you can still open and edit old files.
So now we've identified the things that aren't needed, you can grab some serious discounts on the things that are. Or at the very least grab the free stuff. One thing that everyone learns at uni -  you never turn down the free stuff. Visit studentbeans.com now.
Join our new commenting forum
Join thought-provoking conversations, follow other Independent readers and see their replies