A-level results 2016: Freshers set to spend £3,300 each in the first 100 days of university
While the average student spends 58% of their annual loan within the first 100 days, one in five will spend the entire amount in the same period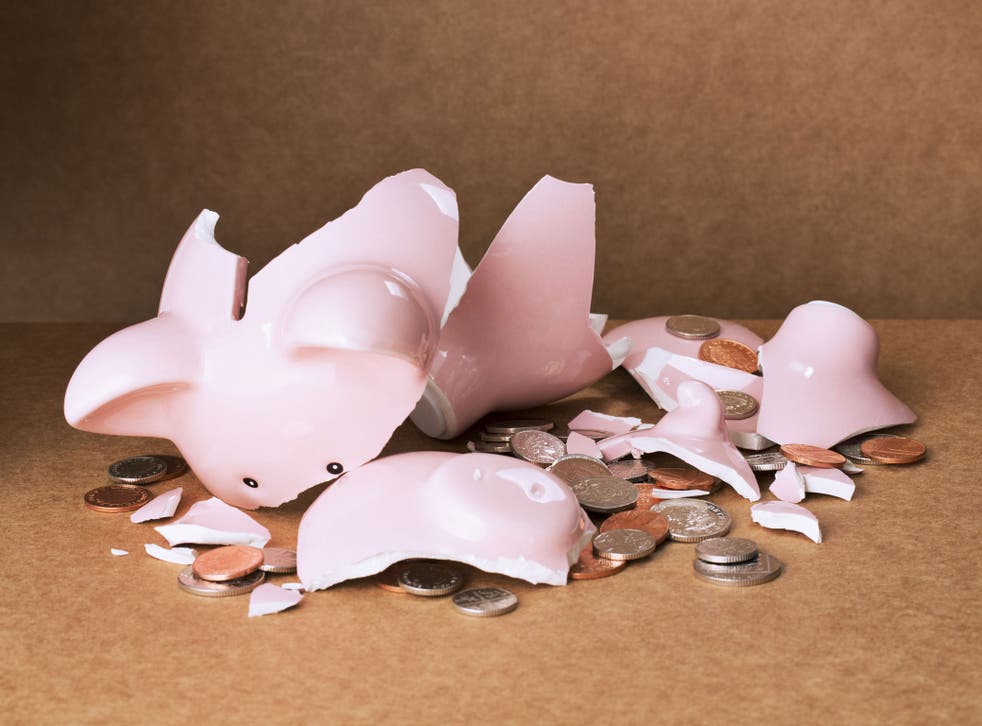 A-level students who are finalising plans to go to university are being urged to start thinking seriously about the financial implications as it's revealed the first 100 days of the new academic year will cost them an eye-watering £3,300 each.
New research from HSBC has sought to uncover the extent of financial 'fresher pressure' students are under, and the real cost of going into higher education; just over half of current undergrads, 56 per cent, said living away from home was more expensive than expected, and just over a third felt overwhelmed at having to manage their own finances.
As well as showing how the average student spends 58 per cent of their annual loan within the first 100 days of starting their studies, one in five said they had spent their entire loan in the same period.
The research also found that, as a result of their spending habits, a quarter admitted to borrowing money, using a credit card, or using their overdraft before the first term was up.
Students spent almost twice as much on alcohol and nights out, £626, than on course materials, £328, during the first 100 days, with rent and food, £1,279 and £670 respectively, requiring the most expenditure.
In hindsight, a third of respondents would have budgeted more carefully, saved more money beforehand, and spent less money on frivolous things. However, a quarter would not have done anything differently.
The biggest spenders:
Students in Newcastle Upon-Tyne spent the most money, £3,725, in the first 100 days; equating to almost £40 a day. Students in Norwich (£3,653), Brighton (£3,621), Canterbury (£3,501), and then London (£3,461) were the next biggest spenders.
Those in Belfast (£2,096) and Sheffield (£2,889) spent the least. However, freshers in Liverpool were getting through the largest percentage of their loan (68 per cent) in the first 100 days, followed by Canterbury and Plymouth (64 per cent respectively).
Students in Brighton felt the most pressure, with 68 per cent feeling overwhelmed by managing their finances, followed by Liverpool (47 per cent) and Glasgow (42 per cent).
Nuna Syeda, head of current accounts at HSBC, acknowledged how the first 100 days of university are "a whirlwind of social engagements with endless pressure to mix and mingle," all while freshers adjust to living independently, and, for many, managing their finances for the first time also. However, this, she said, can take its toll on student bank balances.
Syeda cautioned: "There are several learning curves students must overcome, notably keeping their finances under control without running out of money before the first term is over, and juggling a new social life. Students need to be aware that, due to course requirements and setting up in a new home, outgoings may be greater at the start.
The 20 hardest universities to get into
"However, whether it's buying second-hand books, sharing course materials with friends, or bulk cooking at the beginning of the week, there are ways to ensure the essentials are covered while budgeting carefully. The right student bank account will also enable them to have the university necessities, and help alleviate any stress and fresher pressure."
*Conducted by Opinium using 1,007 online interviews with UK university students who have been at university for at least 100 days
Register for free to continue reading
Registration is a free and easy way to support our truly independent journalism
By registering, you will also enjoy limited access to Premium articles, exclusive newsletters, commenting, and virtual events with our leading journalists
Already have an account? sign in
Join our new commenting forum
Join thought-provoking conversations, follow other Independent readers and see their replies