Freshers' Week 2015: Top 7 money-saving tips for university students
Money expert with uSwitch.com, Nicolas Frankcom, advises students on the top ways to make that student loan last this year
Nicolas Frankcom
Thursday 27 August 2015 17:10 Comments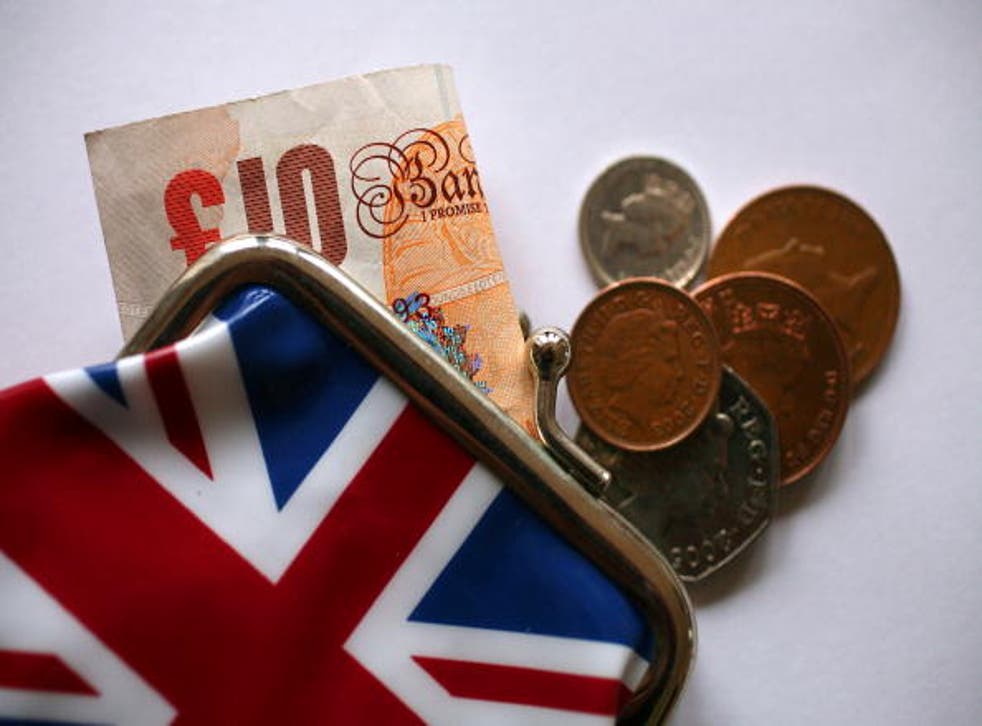 Whether you're a fresher or a seasoned university veteran, the first term of the academic year is always difficult to budget for.
With rent, books, and the joys of Freshers' Week to pay for, it's often not long before you're heading towards the financial doldrums. That's why uSwitch.com is on hand with the top seven tips to help you make that student loan last:
1) Get the best student bank account
It may not be the most exciting part of preparing for university, but choosing the best student bank account could make your time as a student – and even the next few years after you graduate – much easier.
Every year, banks offer a range of perks to draw in student customers, including free railcards, cash-back schemes, and shopping vouchers. While these can be appealing, a zero per cent overdraft will usually be the priority – this will help take care of unexpected expenses in the long-run.
Halifax and HSBC offer the best overdraft deals, with interest-free overdrafts of up to £3,000 available for first-year students. Barclays, NatWest, RBS, and The Co-Operative Bank all offer overdrafts up to £2,000 at zero per cent interest for freshers.
Tip: Be careful not to go over your overdraft limit. There are one-off fees for exceeding your limit, and you can quickly become caught in a vicious cycle of debt.
2) Don't use payday loans
If you do find yourself over your overdraft limit, avoid using a payday loan at all costs. Interest rates are extortionate, and the cost of the debt can easily skyrocket.
If you're struggling to make ends meet, contact the National Association of Student Money Advisers (NASMA) who will be able to advise you on the suitable alternatives.
3) Get yourself an NUS Extra Card
An NUS Extra card – which costs £12 a year or £32 for three years – offers over 170 discounts with online and in-store retailers, including Amazon, Co-op and Odeon. With the average student saving £532 a year, this is definitely an investment that's worthy of your precious pounds.
4) Get a part-time job – and pay the right tax
While you're at university to study, it could still be worth looking for a part-time job if you're struggling for money.
If you do turn to work, make sure you are paying the right amount of income tax, providing your total earnings for 2015/2016 come to less than £10,600, you don't have to pay tax.
If you have paid tax, visit the HMRC website for advice on how to apply for a refund.
5) Get a 16-25 Railcard
If you spend more than £90 a year visiting friends at other universities and travelling home to get your washing done, it's worth your while getting a 16-25 Railcard.
Railcards cut a third off your train ticket and cost £30 for the whole year or £70 for three years. If you're a frequent traveller, consider taking out a student current account with Santander who offer you a free railcard for four years as well as an interest-free overdraft of up to £1,500
6) Remember – you're entitled to a discount on your council tax
If you're a full-time student living alone or with other students you don't need to pay council tax, regardless of how many of you are living in the property. Bearing in mind the average cost of council tax in the UK is £1,468, this is a considerable saving.
If you live with a non-student, you still receive a 25 per cent reduction in your council tax. To get your discount, make sure you apply to your local council via www.gov.uk.
7) Pay the right TV licence
If you stick to watching catch-up services on laptops, tablets, and mobiles, you don't have to pay the full £145.50 TV licence. And if you do decide to own a TV, you are still able to claim a refund for the months that the accommodation is empty in the summer – which can be up to £37.
Tip: Make sure you read the full terms and conditions so you don't overpay.
Register for free to continue reading
Registration is a free and easy way to support our truly independent journalism
By registering, you will also enjoy limited access to Premium articles, exclusive newsletters, commenting, and virtual events with our leading journalists
Already have an account? sign in
Join our new commenting forum
Join thought-provoking conversations, follow other Independent readers and see their replies