Government NHS bursaries consultation 'scandalous', says NUS head
NUS announces lobby of Westminster to pressure Tories to reverse 'damaging decision'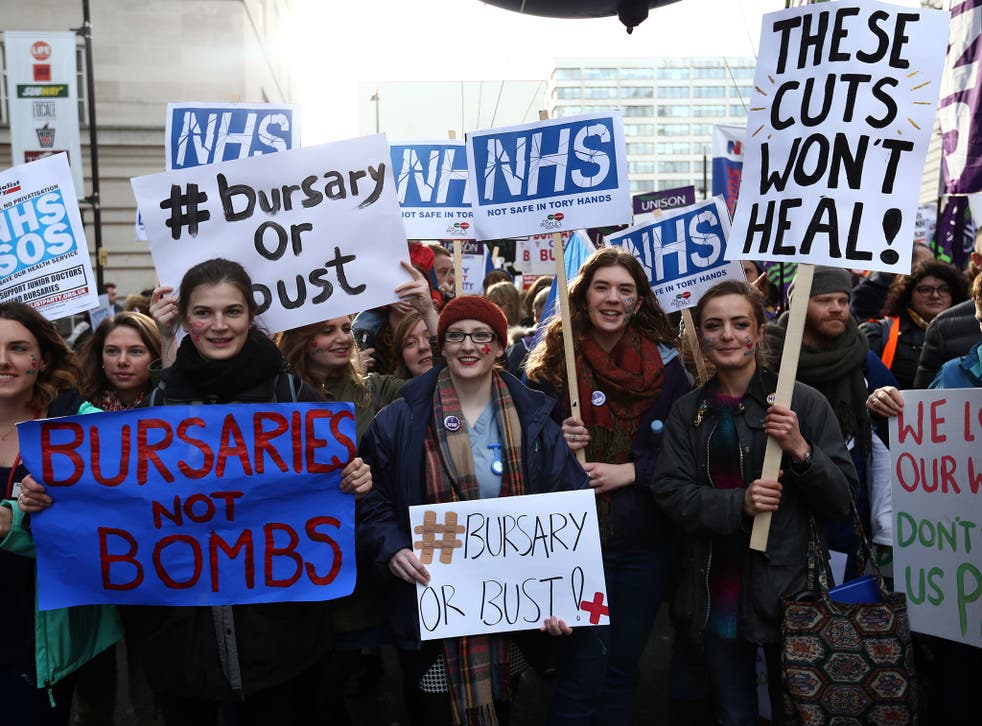 The Government's consultation on scrapping NHS bursaries has been described as "scandalous" by the head of the National Union of Students (NUS).
Making the reference, NUS national president, Megan Dunn, accused the Conservatives of looking only at implementation as opposed to seeking views on whether or not discarding the bursaries is "actually the right thing to do."
The Government announced on Thursday that it would be carrying out a consultation on how it can "successfully implement" the changes due to come into effect next year when, from 1 August, new nursing, midwifery, and allied health students will no longer receive NHS bursaries.
Instead, the Government has said they will have to gain funding for their tuition fees and living costs through the standard loans system, the Student Loans Company, like other students, which will have to be paid back.
The NUS has said the changes will see these students left with over £50,000 of debt and, because of their required 2,300 practice hours, will effectively "charge" them for working in the NHS.
Ms Dunn continued: "We believe driving students further into such enormous debt is not the solution and will limit access, rather than widen it."
Junior doctors' plea to David Cameron
The Government, however, has insisted the new system will provide more nurses, midwives, and allied health professionals for the NHS, as well as a "better funding system" for health students in England, and "a sustainable model for universities."
The Government added: "It will ensure there are enough health professionals for the NHS while reducing the current reliance on expensive agency staff.
"This will enable universities to provide up to 10,000 additional nursing, midwifery, and allied health training places by 2020, so more applicants will have the chance to become a health professional."
Health minister, Ben Gummer, said the reforms "promise much," and added: "[They] will widen access to nursing for more students and provide them with more living cost support whilst studying.
"Changes like this are never easy, but we strongly believe that these policies will be good for students, good for patients, good for universities, and good for our NHS."
However, insisting the NUS will pressure the Government to reverse "this damaging decision," Ms Dunn said: "This proposal will have a particularly negative impact on mature students and women, especially those who become pregnant during their studies.
"The Government's equality impact assessment fails to properly analyse the impacts the changes will have."
In response to the consultation, the NUS, on Friday, announced a national lobby of Parliament on 25 May which will see students from across the country take their concerns directly to their MPs.
Join our new commenting forum
Join thought-provoking conversations, follow other Independent readers and see their replies