Newcastle University student Emma McCormick launches crowdfunder to help her get out of debt
She manages to raise £10 in almost two months having taken inspiration from a similar campaign to help Kanye West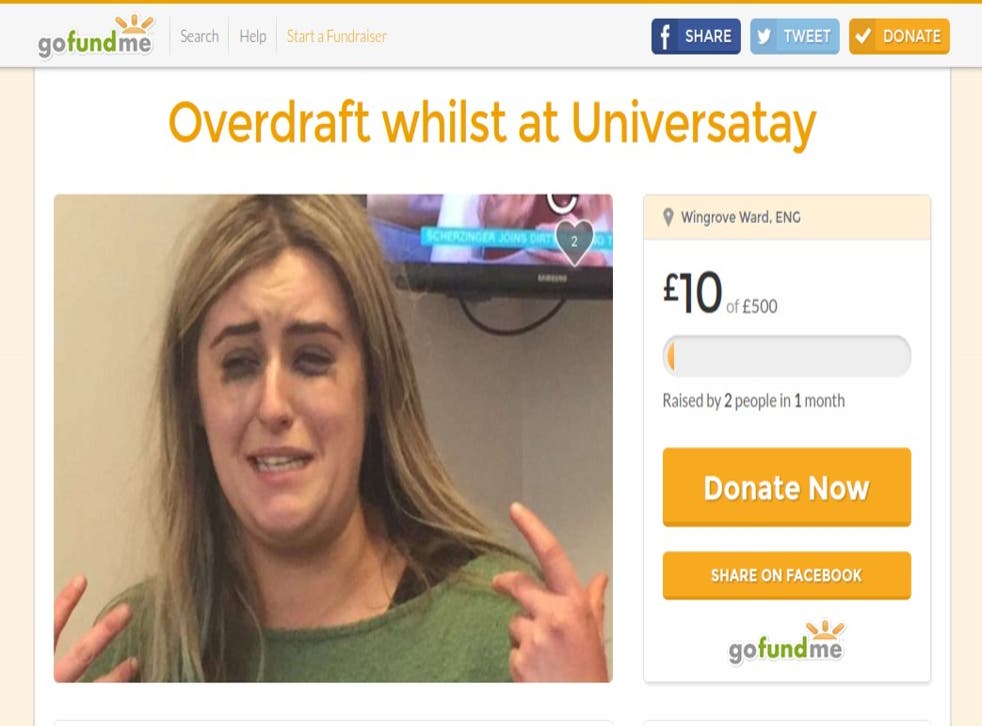 University can be tough, especially for a fresher. All those nights out can really take their toll, especially on the old bank balance - which has affected one student so much, that she's launched an appeal for the public to help her get out of debt.
Emma McCormick, a first-year at Newcastle University, decided to take inspiration from a campaign to get Kanye West out of debt by starting her own GoFundMe page almost two months ago with the goal of raising £500. Downside? She's only managed to reach £10.
In her fundraising appeal, the 18-year-old, who's originally from Northern Ireland, says: "After embarking on a voyage to the mainland (aka England), I've faced the hardships that every student has underwent.
"The costs of nightclub entry and trebles do add up, whilst the overdraft hits sky rocket figures. If Kanye West can receive donations, I hope I can too."
Graduation photos show harsh reality of student debt

Show all 7
So, what on Earth has the student managed to spend her money on? Speaking to The Tab, she told of the trials and tribulations of having friends at other universities across the UK, which makes it too easy to be "lured" into weekends in Liverpool or Glasgow.
She's also been experiencing life around Newcastle, having been to just about every coffee shop, heading to the cinema, ice-skating, going to the beach, and random days away. Oh, and she also bought a bike.
Ms McCormick told The Tab she was "heartbroken" at having only managed to raise a tenner, adding how she thought her friends would have spared a little.
However, in good spirits, she said her mates have managed to keep the joke going, and told the site: "Some of them have got me a drink on a night out or chucked us their spare change in aid of keeping the joke going.
"Even the other night, my flatmate had a friend round and he mentioned seeing the status and gave me the change in his wallet, saying it had given him a good laugh."
If you feel it in your heart to spare a little for this fresher, head over to her GoFundMe page.
Register for free to continue reading
Registration is a free and easy way to support our truly independent journalism
By registering, you will also enjoy limited access to Premium articles, exclusive newsletters, commenting, and virtual events with our leading journalists
Already have an account? sign in
Join our new commenting forum
Join thought-provoking conversations, follow other Independent readers and see their replies