The Independent's journalism is supported by our readers. When you purchase through links on our site, we may earn commission.
Student loan repayment song 'Sallie Mae Back' by US rapper Dee-1 goes viral
Rapper tells local media he hopes the hit song will give others hope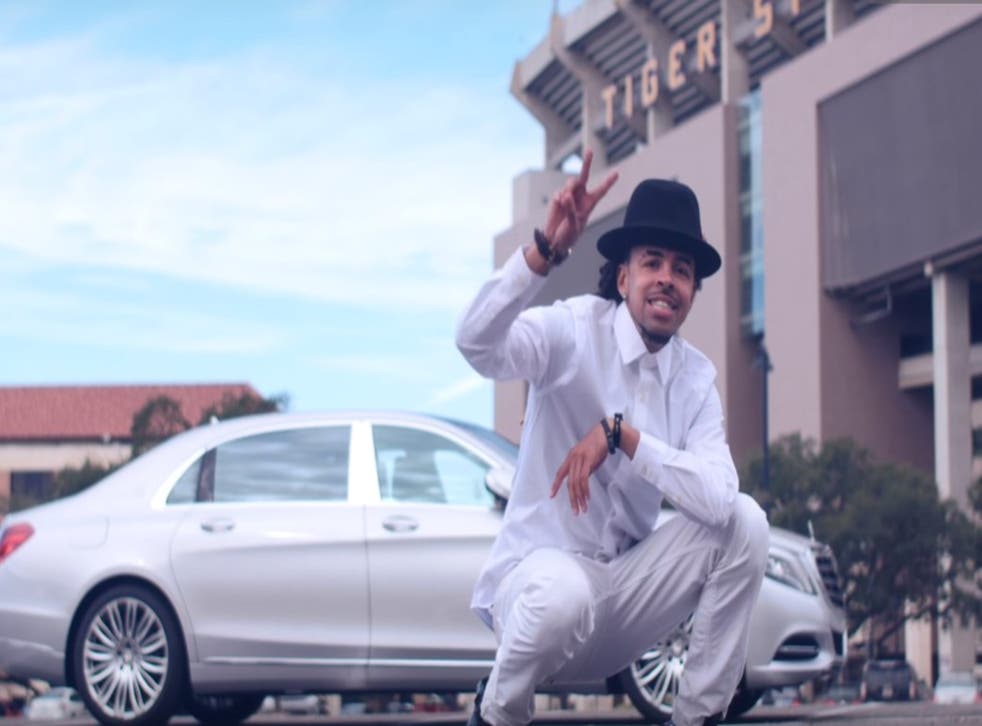 Students thinking of the day they are able to pay off their loans are already, no doubt, daydreaming almost daily of being able to shout it from the rooftops. Or, if this one American rapper's example is anything to go by, perhaps releasing a song through a record label?
Well, New Orleans-raised rapper Dee-1 has done just that after releasing "the anthem of a generation," according to The Washington Post, with the ode to paying off student loans 'Sallie Mae Back'. The video has since gone viral after its release online this month.
From the state of Lousiana and real name David Augustine Jr., the musician's video which has, so far, received more than five million views between YouTube and Facebook, begins by stating the fact that student loan debt is "out of control" in the US, with over $1.2 trillion yet to be paid back.
Dee-1 - Sallie Mae Back:
After he made the minimum payments back on his loans (almost) each month, Dee-1 signed a record contract and used some of the money to finally pay Sallie Mae back.
US-based financial service, Sallie Mae, says on its website it has helped more than 30 million Americans save, plan, and pay for higher education and that it has developed "responsible education loans and innovative programs" to help families start saving for college.
However, writing on his Facebook days after the release: "Some would say 'Sallie Mae Back' is a break up song. Hopefully your exes weren't as obsessive as Sallie was," the song outlines his experiences with the loan provider.
He sings: "Let me tell you what I been through when it comes to Sallie/She call me at least twice a day she want her money badly/Calling me from different numbers, ooh she think she slick/ But I got them all memorised, I hit ignore quick."
Then there's the rather catchy hook: "I finished paying Sallie Mae back, Mae back."
Speaking with local news site NOLA.com, the rapper said he did the song to give people hope, and something to look forward to, when it comes to their financial situation.
According to CNN, Dee-1 is a former maths teacher whose debt problems began after graduating from Louisiana State University. Even with a full-time job, he told the site he found he couldn't make headway on his student loans.
Speaking about giving copies of his song away for free, he added: "Everyone should be able to share this song, and money shouldn't be a distraction." What a guy.
Join our new commenting forum
Join thought-provoking conversations, follow other Independent readers and see their replies