Students struggling to fill £3,000 finance gap a year as living costs soar, survey finds
Students 'taking serious risks' to earn extra cash, including fetish work, becoming sugar babies and offering up services to plagiarise for peers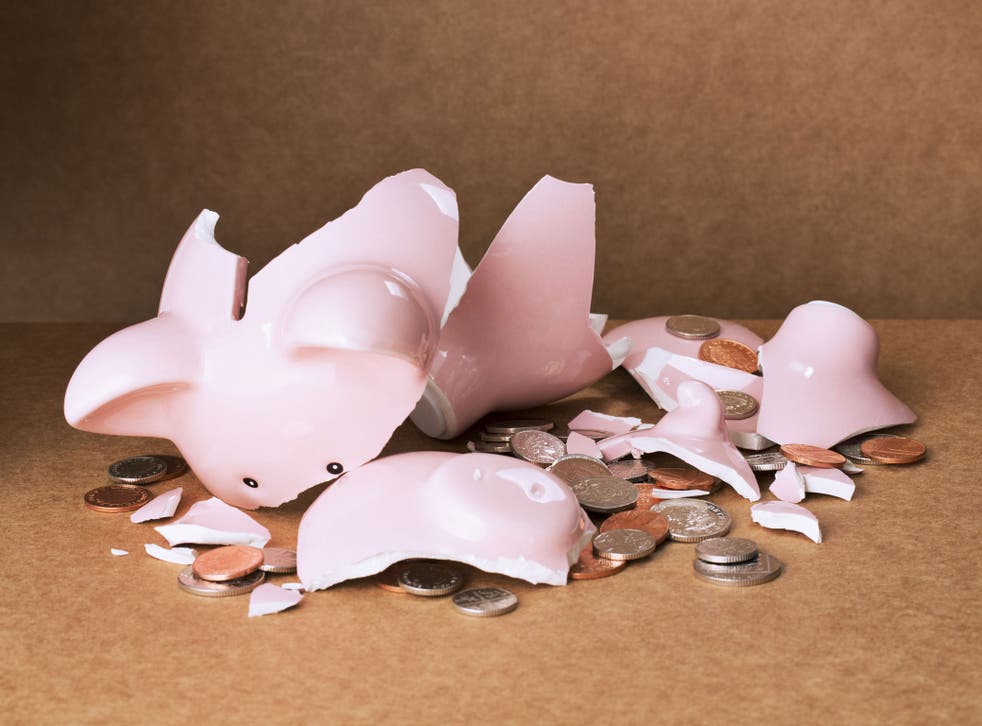 Students in the UK are being "short-changed" by the finance system as they scramble to find an extra £3,000 a year amid soaring living costs the maintenance loan is failing to cover, according to the National Student Money Survey.
The annual survey, carried out by finance site Save the Student, has revealed students are facing average monthly bills of £790 to cover the costs of rent and basic living. However, with the average monthly maintenance loan equating to just £540, they are struggling to fill a £250 gap.
Overall, 80 per cent of students say they worry about having enough cash to get by, with one in ten taking serious risks in the name of some extra income, including fetish work, becoming sugar babies, and offering up their services to plagiarise for their peers. Fifty-five per cent have also said they don't think university is good value for money, citing "a lack of job prospects" post-graduation.
Money worries are also affecting how, and in some cases whether, students eat, with 65 per cent revealing their diet is suffering. More than half have also said their grades have been affected under the pressure of worry. One respondent said they were forced to skip lunch "on a regular basis" in order to save money, while another said: "I have had to drop out of university due to not being able to afford to live here." Another explained: "I've walked into exams emotionally and mentally drained without correct nutrition. Student finance makes us feel like we're cavemen living off of scraps at times."
While some students have undertaken some weird and wacky things to net a bit of extra cash - like eating an entire flower and a fish eye for a bet - young people have also turned to decidedly riskier methods. One respondent revealed how he's turned to gambling, while another admitted to putting herself at risk by turning to sex work. She said: "I've slept with people for money and I've been on dates with disgusting guys and put myself at risk just so I could have dinner and some left-overs for the next day. It's not as bad now I've learnt how to manage my money, but thinking about how I struggled at one point does make me really upset."
Another admitted to ghostwriting other students' coursework: "I know it's not ethical, but I have no other choice to pay for my own education, so, basically, when I finish my own degree, I will probably have completed at least ten other full degrees at the same time, including undergraduate, postgraduate, and even two complete PhDs."
Students' difficulty with finances, however, could be coming down to the fact they have poor budgeting skills; one in four of those surveyed admitted they have never budgeted before in their lives as they struggle to get up-to-scratch with money management methods they say they were not taught at school.
A noticeable number of respondents also have no savings at all to fall back on, but an average of £475 is sitting in students' savings accounts, up by £133 on last year's survey results. But with the average person in the UK reportedly having over £1,000 in savings, students' efforts are still well below the national average. The survey is, therefore, warning that students will have "a lot of catching up to do" post-graduation if they want financial goals, such as becoming a homeowner, to become a reality.
Save the Student's editor-in-chief, Owen Burek, said: "Frankly, it's unfair and unsustainable. The Government is passing the burden of higher education costs to parents, leaving those unable to contribute in a real bind. We can only hope Theresa May has the courage to reform and reverse the growing failings of the student finance system - but don't hold your breath.
"While funding from maintenance loans has increased, it falls far short of real living costs: 2016's new starters are likely to find it even harder to get by.
"This year, we've heard from far too many stressed students taking unprecedented risks to make ends meet. If you're struggling to cover basic living costs, speak to your university welfare office: most will have hardship funds you may be eligible for."
If you're a student struggling to get by, learn how to manage your money better by using Save the Student's popular budgeting guide
Join our new commenting forum
Join thought-provoking conversations, follow other Independent readers and see their replies