The Independent's journalism is supported by our readers. When you purchase through links on our site, we may earn commission.
Welsh Liberal Democrats pledge to help students 'thrive' with £2,500 a year in higher education proposals
Party tells critic of proposals: 'You should recognise that no party has a perfect record on tuition fees'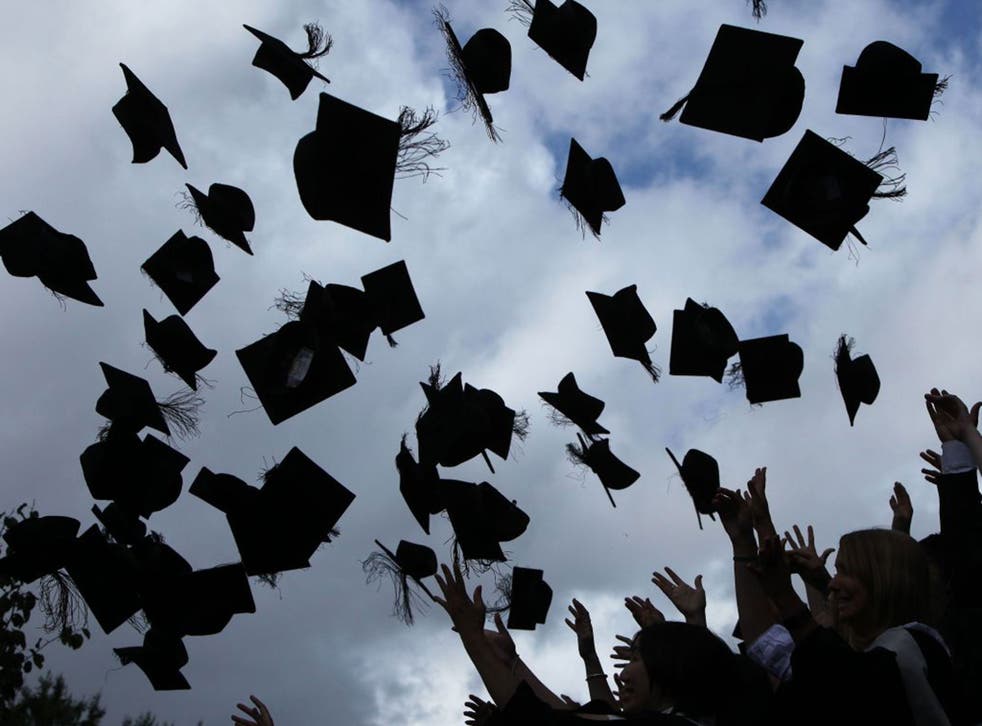 The Liberal Democrats in Wales have pledged to provide students and universities with the financial help they need to "thrive" if elected in the next Assembly.
The party's proposals have highlighted how Welsh students will be given £2,500 a year - wherever in the UK they choose to study - funded by removing the Tuition Fees Grant.
In the announcement on Tuesday, the party added: "We'll also put an extra £80m straight into Welsh universities to help them become world-leading and attract the very best students to study and work."
Urging voters to back the plan, the Lib Dems said: "We know that the real barrier putting off potential students isn't tuition fees they don't have to pay back for years, but the spiralling living costs they face while they're studying."
However, the announcement didn't sit too well with one critic who took to Facebook to write: "With all due respect, the Lib Dems made other promises six years ago about students and then did a complete U-turn. Not entirely sure many students will trust you again?"
Responding to the comment, the party said it accepted it was a promise "we shouldn't have made," adding: "We weren't confident we could deliver it, and we have apologised for that.
The top 10 universities in the UK

Show all 10
"But you should recognise that no party has a perfect record on tuition fees - they only exist because of a broken promise by Labour. Plaid broke a promise to pay off student debt when they were part of the Welsh Government, and the Conservatives wanted to have no cap at all on tuition fee levels until we stopped them in Coalition."
Currently, the maximum which can be charged by a Welsh university is £9,000. Students can apply for a loan of up to £3,900 towards this, with the Welsh Government paying the next £5,100. Students are then required to repay the loan once they earn more than £21,000 per year.
Aled Roberts, Welsh Lib Dem Assembly candidate for North Wales, described how, when compared with other parties, the Lib Dems policies are the most clear when it comes to protecting spending on higher education.
Student protest turns violent
According to WalesOnline, he said that access to higher education "should be determined by academic ability and not social background." Labelling Labour's tuition fees policy as being "unsustainable," he added: "It also fails to widen access to higher education."
The Welsh Conservative Party recently announced that, if elected, it would scrap tuition fee grants and would, instead, help students by paying half their accommodation costs.
Welsh Labour, on the other hand, has ruled out governmental assistance for tuition fee grants if the party remains in power after May's election.
Plaid Cymru announced that students from Wales who decide to work in the country post-graduation would benefit from tuition fee debt-write-off of up to £6,000 a year, while the Green Party said it would scrap tuition fees altogether. Ukip, too, has suggested it would like to cut fees.
Register for free to continue reading
Registration is a free and easy way to support our truly independent journalism
By registering, you will also enjoy limited access to Premium articles, exclusive newsletters, commenting, and virtual events with our leading journalists
Already have an account? sign in
Join our new commenting forum
Join thought-provoking conversations, follow other Independent readers and see their replies