The Independent's journalism is supported by our readers. When you purchase through links on our site, we may earn commission.
Freshers' Week 2015: Top 11 phone apps for new university students
All your banking, shopping, organising, and travelling needs are covered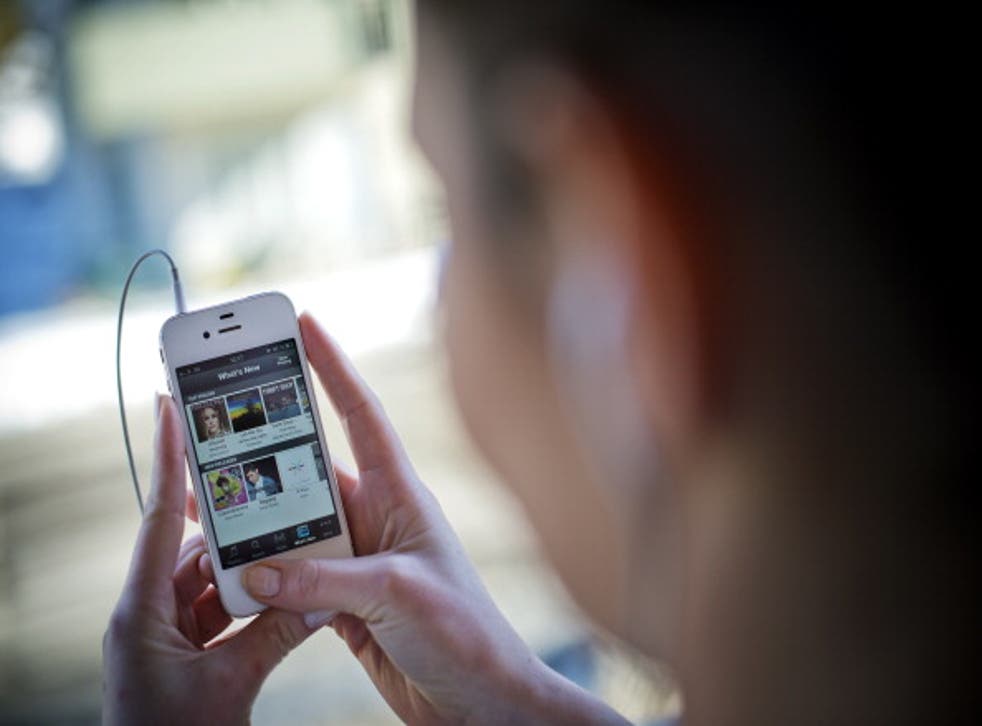 If you're heading off to university next month, you'll need to start getting your lifeline (i.e. your phone) in order to deal with your new surroundings, and these apps are the must-have ones for any fresher – or indeed for those returning to campus.
Borderline lifesavers, these ten apps will definitely make your transition into life at university that much easier:
1) Find My iPhone/Find My Android Phone!
Available on iOS and Android
Firstly, you need this – otherwise you won't have any apps because you will have lost your phone. On the whole, it's one of the handiest apps out there for if you lose your phone in town, or on a night out, so get it. Just in case.
2) ATM Hunter
Available on iOS, Microsoft, and Android
When you're going to get that kebab after a night out and you've got no cash, ATM Hunter will be very useful. Trust me – voice of experience here. The app locates all the ATMs around you and will definitely come in useful when you need to get some cash out.
3) OnTrees
Available on iOS, Microsoft, and Android
This personal finance app from MoneySuperMarket can be extremely useful in helping you to manage your money at university. You can safely connect it to your bank accounts and look at your incomings and outgoings from previous months to help you budget.
4) Splittable
Available on iOS, Microsoft, and Android
Splittable makes it easy to split bills and track expenses with your housemates, so that you can stress less and learn to enjoy your experience living together more. Allowing you to track all of your shared costs with your flatmates – like bills and expenses – you'll even know who has paid for what when it comes to ordering that takeaway or buying some new bin bags. Best thing about this app? No more awkward conversations about money.
5) Yoyo Wallet
Available on iOS and Android
This is an interesting one as it allows you to connect your bank account and pay for things at the swipe of your phone – with no minimum spend. It could come in very handy and would avoid you having to queue at the cashpoint
Available on iOS, Microsoft, and Android
If you're moving away from home, you'll need to easily check train times. This will be essential when you're looking to go home for the weekend. You just can't go wrong with the National Rail app.
Available on iOS and Android
If you want tips for interviews and how to be great in group discussions, then this might be the app for you. With tips on the toughest interview questions and valuable advice on what to wear to interviews and what not to do, it could be very helpful if you haven't had much interview experience.
8) Your own university's app
Likely available on iOS, Microsoft, and Android
Most universities have their own app these days and, if they do, it will be essential you have it. Some universities put your timetable on the app and important information about the university and your course, so make sure this is one of the first you download.
9) Depop
Available on iOS and Android
A bit like you can on eBay, Depop allows you to buy and sell clothes and other items, meaning you can make some extra cash or buy some second hand items cheaply. It's like a little shop in your pocket.
10) Wunderlist
Available on iOS, Microsoft, and Android
A very useful to-do list – especially if you're one of those people who easily forgets things that you need to do. This app allows you to set reminders, plan how to manage your work load, or even write out your shopping list.
11) Sleep Cycle
Available on iOS and Android
The last and possibly coolest app on the list is this one – and it could be a game-changing alarm, especially if you hate mornings.
How it works is you put your phone in the bed and Sleep Cycle analyses your sleep. The app wakes you up during your lightest sleep phase the next morning in a predefined 30-minute alarm window so that you feel less tired and more fulfilled by your sleep.
Twitter: @LukeHastings1
Join our new commenting forum
Join thought-provoking conversations, follow other Independent readers and see their replies