Glasgow is the best city in the UK for students, 5 reasons why
The Scottish city hasn't earned its 'People Make Glasgow' slogan for nothing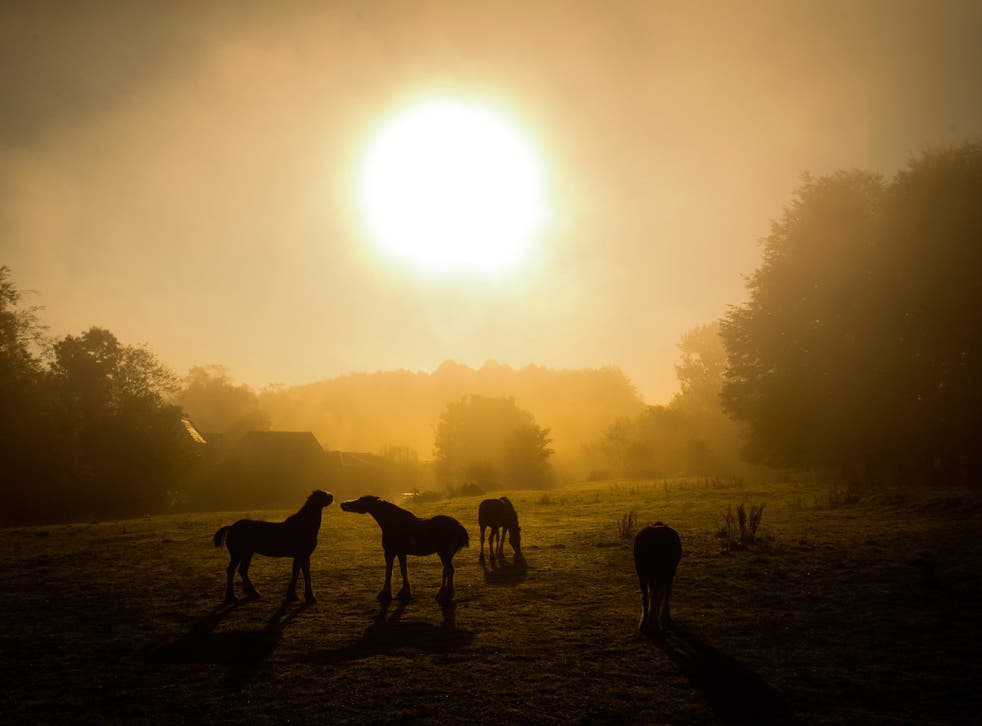 Glasgow may not be the capital of Scotland - and sometimes it's said to not be the classiest of places - but it's got a charm that's hard to find elsewhere in the UK. Fact. Don't believe it? Read on:
1) The Universities
There is no shortage of universities so, no matter what you want to study, you can find a place more-that-suitable for you.
Ever fantasised about walking through the halls of Hogwarts? Well you can make your dreams (almost) come true at the University of Glasgow which is a close second. It's a great uni, but you will need to accept the rest of the city looking at you and your worn-out copy of Sylvia Plath like you're a bit pretentious.
Another great university is Strathclyde. The Strathy lot are a very elusive bunch but they always seem to be having fun; they like sports, science - and alcohol (responsibly, of course).
If you're after a smaller university then Glasgow Caledonian is small enough to make uni feel more personal but big enough that it's not school all over again. Although beware: the Caley lot are Glasgow's punching bag on Yik Yak. However you look at it, though, it builds moral fibre.
Finally, if you want something more specialised then we also have the world-renowned Glasgow School of Art, and the same goes for the Royal Conservatoire of Scotland.
2) The Nightlife
You may think Glasgow's nightlife is just drunkenly stumbling along the infamous Sauchiehall Street after a mediocre night in The Garage or Bamboo. But there's actually a lot of other choices out there.
Whether you want a quiet evening in a pub, a dubstep-fuelled rave, or the best indie hits, there's something for everyone. There's never a pub too far away in Glasgow. Hillhead Bookclub and The Flying Duck both have a selection of video and board games - perfect for when uni gets stressful and you need to pretend you're a kid again. It's easy to get out of your comfort zone and try something new here.
You may fall in love with the chilled-out weirdness of Nice'N'Sleazy or the high octane dance beats that blare through Sub Club. If you're living in the West End, you will inevitably end up in Viper. You'll never be sure if this was the best or worst night out of your life. But that's half the fun.
3) The Culture
Once you start uni, you will undoubtedly have more time on your hands. Whether that's due to being lucky enough to have a weekday off, or from opting to grant yourself a weekday off by skipping a lecture or two. (Don't worry, we all do it. Just don't make it a regular thing, okay?) You're going to need something to occupy that time.
Despite being a busy city, you're never far from nature. So if you want a break from the hustle and bustle of city life, head to Kelvingrove Park, Glasgow Green, or take a walk through the Botanic Gardens. There's also an excellent selection of museums. NOTE: going to these is a great way of proving to your parents you're not wasting your time away from home in bed watching Netflix. (Even though you absolutely are).
4) The Food
If you feel like broadening your horizons away from the classic end-of-night kebab, Glasgow has a diverse array of restaurants and cafes. Posh fish and chips may seem like a bit of an oxymoron, but it works for Old Salty's. A tad pricier than your usual chippy, but well worth the money.
Glasgow loves its burgers, so there's definitely no shortage of those on offer. A particular favourite is Gourmet Burger Kitchen. It's a bit pricey but, if you download the app, you get a great discount with your student card. Also try Jacker De Viande - one not to be missed.
If Mexican food is your go-to, you'll love Topoalabamba. It's perfect for dinner and drinks before a night out. Did someone say tequila slushie?
5) The People
Glasgow may seem a bit daunting if you're not from around these parts but, once you get here, you'll find it's not what it seems. The people are kind, the atmosphere is great and, soon enough, you'll feel at home. The city has definitely earned its 'People Make Glasgow'.
Twitter: @EstNas
Join our new commenting forum
Join thought-provoking conversations, follow other Independent readers and see their replies