Leeds is the UK's best student city, 4 reasons why
Average weekly spend for a student in the city comes in at just £212.40 ahead of Manchester, Newcastle and Sheffield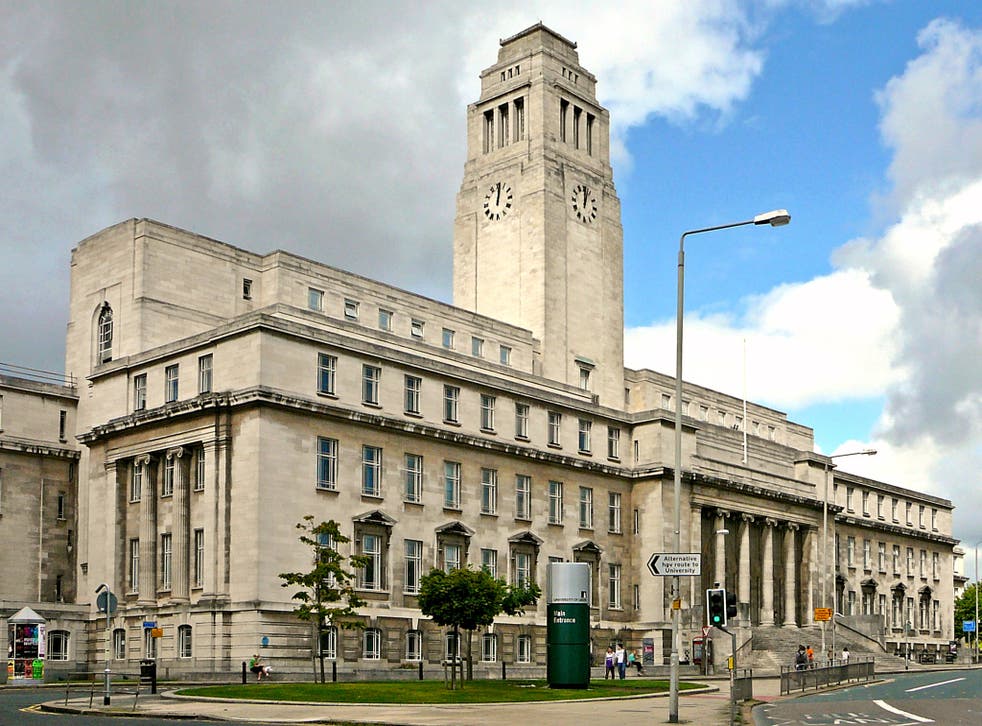 It's that time of year again: the Ucas application window for the 2016 cycle has well and truly closed and - for those students who are hoping to study in the city that is Leeds - you've made the best choice.
With its abundant nightlife surrounding natural beauty and a massive student population, Leeds offers something for everyone in terms of academia and things to do, and here are just four reasons why it's the nation's best student city:
1) It's cheap
It's no secret that northern universities get you more bang for your buck, but this is especially true in Yorkshire powerhouse Leeds. According to statistics from HSBC, the average weekly spend for a student in the city comes in at £212.40 (inclusive of food, rent in halls, travel, study materials, and general expenses); less than even Manchester (£235.48), Newcastle (£222.58), or Sheffield (£218.05).
2) The nightlife is second to none
There's something for everyone on offer in Leeds in terms of nightlife. Tiny underground clubs Hifi and Wire play host to a plethora of big-time musicians and DJs, and have weekly student club nights such as the Mixtape Project at Hifi, to Wire's Fuzzy Logic, the city's best alternative/indie night.
Canal Mills and Beaverworks should be your destination if you're looking for regular great DJs or edgy club nights such as Cirque du Soul, Flux, or High Rise. For the individual more in touch with their commercial side, Pryzm and Leeds University Union's much-loved Friday favourite, Fruity, are the place to be. The world-renowned Mint Club continues the Leeds tradition of hosting some of the most prolific house and techno DJs in the world in a small, intimate setting, with a startling disco ceiling thrown in for good measure.
If you're after a more chilled night out, head to Call Lane or Merrion Street; bars there include Jake's Bar, Call Lane Social, Mojo, and Bar Soba, all great choices for a few weekend or post-exam/deadline meltdown cocktails. Added bonus? Most offer daily 2-4-1 deals.
With regards to live music, the relatively new Echo Arena is the top choice for big tours, but smaller venues such as Brudenell Social Club, Belgrave Music Hall, Headrow House, and The Wardrobe all guarantee fantastic, intimate gigs.
3) You're never short of things to do
Leeds is a large city with the best of both worlds. On the one hand, it's a thriving metropolis with a growing economy. On the other, it's surrounded by some of the most beautiful scenery in the UK, with the Yorkshire Dales National Park being easily accessible by car or regular public transport links. Haworth - the village made famous by the Brontës - is an excellent choice for students looking to have a day out without breaking the bank.
There are plenty of museums on offer, too, with free entry, such as the Royal Armouries and city Art Gallery and Museum. The West Yorkshire Playhouse has regular great theatre shows that often offer student discounts.
If culture and nature aren't really for you, then the city centre is a shopping haven. Trinity is the largest shopping centre, and the city also has a Harvey Nichols, House of Fraser and many designer stores if your desires are a little more high-end. Vintage shops such, as Mad Elizabeth's in the Corn Exchange or Blue Rinse on Call Lane, are top choices if you're looking for affordable, quirky clothing.
4) It's easy to get home
The city's train station serves all of the country's main stations such as Manchester Piccadilly, London King's Cross and Birmingham New Street, and you can also get coaches with National Express and Megabus to just about anywhere in the country for a fraction of the price.
You might never want to leave Leeds once you're here - but at least you'll have the choice.
Join our new commenting forum
Join thought-provoking conversations, follow other Independent readers and see their replies