How university students can avoid the Freshers' Flu this academic year
The team at MedExpress give students their 4 simple tips on how to stay healthy and fit to ensure a smooth first year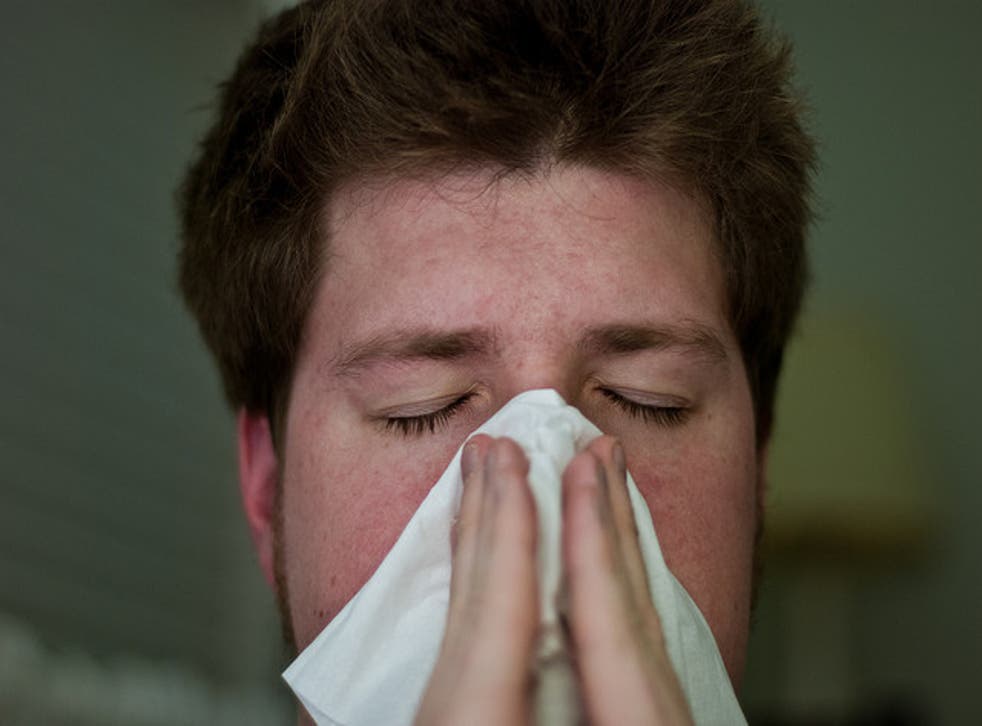 The time has come to address one of the most universally dreaded parts of starting any undergraduate course: Freshers' Flu.
With symptoms including a sore throat, heavy cough, high temperature, and fever, Freshers' Flu is basically a really nasty side effect of all those parties and nights out you attend during your first term at university, as well as the exposure to such a vast range of new people. Unfortunately, there isn't that much you can do to completely avoid it.
Having said that though, there are some helpful tips and tricks available to give yourself the best chance to steer clear of a nasty illness that could threaten your university enjoyment:
1) Make sure you sleep
Making sure you get a decent amount of shut-eye each night may not seem like a particular priority during your first few months of university, yet sleep is nonetheless essential for us all to live a healthy life. A great way to build up your immune system is to try and sleep at least seven hours a night, or even try and get some naps in during the day if you can't manage this length of sleep during the night.
If you are finding a move away from home has left you with the inability to sleep properly or symptoms of insomnia, there are treatments designed to help you ease back in to a more natural sleep pattern. Look into the various relaxation methods aimed at helping individuals with sleep problems before resorting to medical aides.
2) Clean, clean, clean
This may seem like an obvious way to avoid getting ill, but the best way to combat illnesses is to keep clean. Unsurprisingly, you may be shocked to learn how many students become lazy with the most basic of personal hygiene habits after moving away from home for the first time.
So, to make sure you aren't catching any nasty germs or viruses from others, make sure that you wash your hands as regularly as possible. Never make the mistake of thinking that you only need to wash hands after going to the bathroom – you should try and wash them as soon as you come in to contact with anything that many other people may have touched or come into contact with. Be sure to also scrub your hands thoroughly, as many people do not wash thoroughly enough to rid themselves of potentially dangerous germs.
3) Eat fruit and vegetables
It will be tricky to make sure you stick to a healthy diet when you start university. Not only are you in charge of buying your own groceries for the first time, there will also be a seemingly endless amount of cheap and convenient deals for unhealthy takeaway deals being advertised your way.
With healthy eating, it's all about finding the right balance. Of course you will be indulging in a pizza or a burger now and then, but you should also aim to make sure you are eating at least five portions of fruit and veg a day in order to keep your immune system resilient.
Junk food affects your energy levels leaving you feeling far more run-down and less able to cope with illness if it does unfortunately strike, which could make you feel worse. Try to find a local greengrocers that offers cheap deals on fresh produce and stick to the five a day rule, or as close to that as you can.
4) Drink responsibly
Many students will no doubt want to partake in a great deal of drinking during Freshers' Week, and there is nothing wrong with this. However, students should be aware of their limits in order to keep themselves safe and healthy.
As tempting as it may be to try every drink on offer at the student night bar, try to stick to just one or two types of alcohol, and stay hydrated by having a glass of water after every two alcoholic beverages.
In order to avoid that dreaded hangover the next morning, be sure to eat a substantial meal before you starting drinking, and then take at least two pints of cold water to bed with you upon returning home – along with some paracetamol or aspirin, of course.
Join our new commenting forum
Join thought-provoking conversations, follow other Independent readers and see their replies