Newcastle University students offered £3 drug-testing kit
Move is reportedly a 'world-first' and aims to encourage better drug education among young people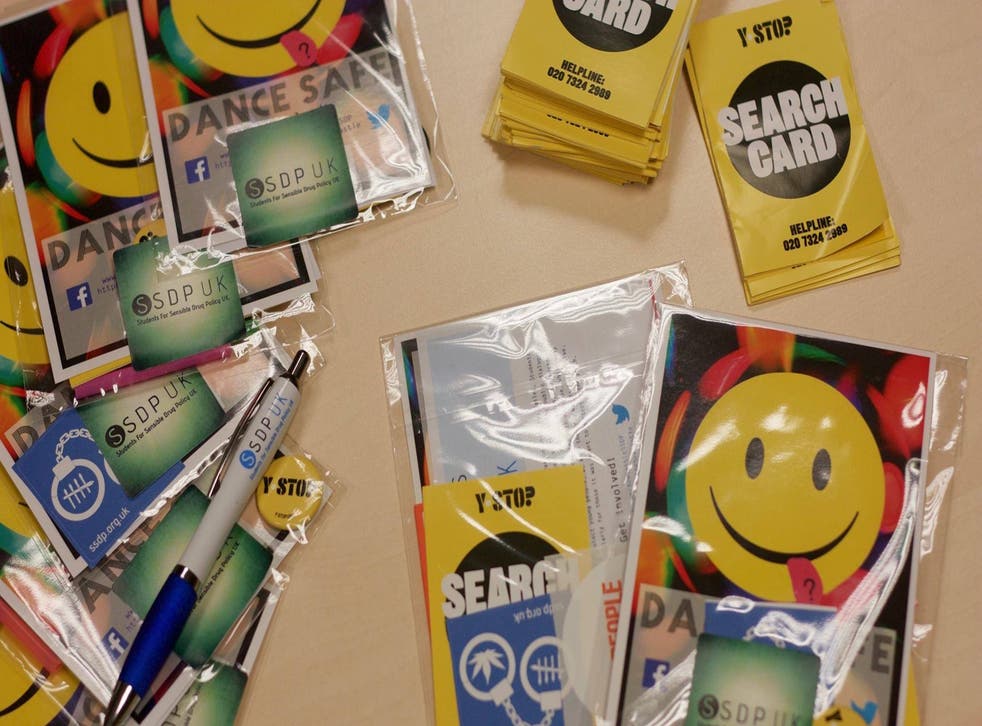 Students at Newcastle University are being given testing kits so they can check whether the drugs they are taking are safe or not - for just £3.
The handy kits - which are reportedly a world-first - have been designed to help students make informed choices when it comes to taking drugs, and are part of a new initiative called Test Your Drugs, Not Yourself.
The initiative is in association with the city's branch of Students for Sensible Drug Policy's (SSDP), a student-led grassroots organisation which says its aim is to build "an open platform of discussion for drug-related issues and to develop sensible drug policies."
Holly Robinson, SSDP president, described the campaign as being a "health-focused approach" to drug education, and said: "We aim to put the lives and wellbeing of young people first.
"Although drugs are illegal, statistics suggest lots of young people still use illegal drugs, and that the prevalence of this use is even higher within student communities.
"We recognise the safest way to take drugs is not to take drugs but, as some individuals will always choose to take them, we believe it is important to make information and services available to minimise the risks."
According to ChronicleLive, the testing kits work on chemical reactions with different substances turning different colours, a process the SSDP say allows people to see what adulterants might be in their drugs, therefore, allowing them to know exactly what they're taking.
Zoe Carre, founder of SSDP Newcastle, told the site the university and its students are "leading the way in progressive harm reduction for students."
Student news in pictures

Show all 34
A member of SSDP Newcastle cautioned students on the 'small print' attached to the test, and said: "Cocaine can be more difficult to identify. [On the test], the column named 'Mandelin' has a result for cocaine on it, an orange-yellow. If you use our 'ketamine' test in the packs we are selling, cocaine should turn this same orange-yellow colour.
"I hope this helps in identifying anything [students] may be unsure about. Cocaine is one of the most commonly adulterated and missold substances in the UK."
However, Ms Robinson added: "This campaign does not claim to be 100 per cent reliable, nor does it encourage drug use. But we do think it is a good first step towards a harm reduction-focused approach to drug education, and we also hope this can act as a milestone for educational establishments to talk more openly about drugs in the future.
"Drugs are a taboo topic, but this is leading to unnecessary deaths."
Just last November, it was reported that the university had changed its zero tolerance take on drugs and other illegal substances within its student accommodation.
Under a new set of rules, students found with illegal substances in their possession for the first time were told they would no longer be immediately evicted from their student accommodation.
A spokesperson for Newcastle University said the institution does not condone "any illegal activity," and added that students found to be using or possessing drugs or other illegal substances are subject to "robust disciplinary procedures."
The spokesperson continued: "The safest policy is not to take drugs at all, but we also recognise that some students do use, or plan to use, drugs and, in this instance, we would strongly encourage them to seek support through our student wellbeing service.
"Our aim is to balance a tough stance on drugs with our responsibility to ensure the safety and welfare of our students at all times.
"The university still has a 'zero tolerance' policy regarding drug use and possession, which has been recently updated following welfare concerns."
Join our new commenting forum
Join thought-provoking conversations, follow other Independent readers and see their replies