How to InterRail on a student budget - and totally, completely and utterly fail
After a rather brilliant and quite terrible trip last summer, Katherine Burch and John Harrison fill you in on where to go, and what to avoid at all possible costs and then avoid some more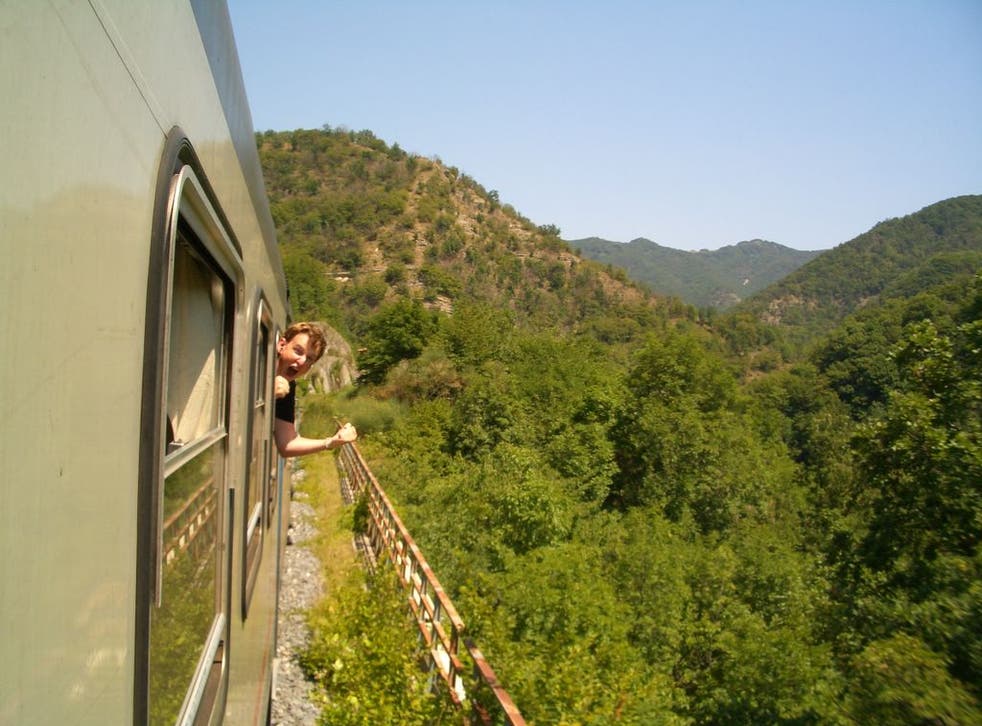 InterRailing is a popular way for young people to see Europe, letting you visit multiple destinations in an affordable way. A friend and I took an eventful trip around Scandinavia, Eastern Europe and Italy last summer, which involved deep conversations about art, eco-hostels and chasing lost bags all over Italy. Here's what went right - and what went so very, very wrong.
Where we went right
Freetown Christiana in Copenhagen
The notorious Freetown - or in other words a self-proclaimed independent neighbourhood - in the middle of Copenhagen. What could be better?
Norway
Beautiful country, beautiful people. Still, this was an economic mistake with beer costing £10 a pint. However if you happen to have a Norwegian friend whose sofa you can crash on, to save the price of a very expensive hostel, we recommend it.
Eastern Europe in general
Everything is extremely cheap. If your budget is limited you can go to restaurants and eat out for a very decent price. I remember a particularly tasty steak meal in Warsaw with wine for about £10, but maybe skip Warsaw though; it is a little vast and grim.
Kraków in particular
Having just left Warsaw a day early we decided to escape to Kraków. This was a good call as the city is beautiful. Sitting in the main square was almost surreal, being surrounded by beautiful architecture, lovely restaurants and horse drawn carriages. Kraków, which is on the UNESCO list of World Heritage Sites, also boasts a Wawel Castle and a fantastic Jewish Quarter among other things.
Minoo House Hostel in Budapest
Feeling the need to be a little pretentious we booked a fabulous ecohostel in Budapest. The premise of the Minoo House is an ecologically friendly hostel which aims to provide a more heartfelt experience to travelling. The décor differed from many other hostels and the original layout provided a nice change from rows of bunk beds. The hostel works at a very chilled pace and had particularly lovely staff. And yes we did have a conversation with a Belgian artist about Jack Kerouac, it was just that kind of place.
Where we went wrong
Not buying an InterRail Pass
We aren't being a paid to advertise InterRail but buying one will save you money, as we learnt by not having one. It was this that led us to an assortment of odd travel including a horrific coach trip.
Beware too cheap travel
We were travelling from Budapest to Milan, and it all seemed simple enough to book ourselves a bargain coach journey, believing the price would compensate for the 18-hour ride.
An hour late, the coach driver arrived as his amphetamine rush seemed to have run out. His eyes looked like they'd already been in a crash, and sweat poured from his face as he checked our tickets. Not letting it bother us, we tried sleeping through the night, unable to do so due to the pulsating techno the driver felt necessary for a 1am journey.
Brescia
By 4pm the coach stopped for petrol, and we were told we had 10 minutes to stretch. Uncertain as to how to operate the pay-to-use bathrooms, the driver walked us over and helped hold the door for us. We thanked him and made sure to be quick. So imagine our surprise as when we emerged, we found that the coach had left with all our belongings, passports included. This was definitely the part where we went wrong.
Milan
Fortunate enough to meet a Good Samaritan who spoke both English and Italian, we were able to contact the company, which told us our bags would be waiting in Milan. We got the first train we could and continued our journey.
When we arrived, not knowing where to go, we wandered the fashion capital. The conveyor line of homeless people urinating against station walls gave us an idea of the Italian romance that awaited us. People returned our English with spit. Helpful advice was as foreign as we were. And not having a passport proved a bit of a hindrance.
We eventually made it to the bus stop and found the office. Our bags were not there, and when we asked where they were, the lovely woman told us: "It's not our problem". Not sure what to do, we called the company again and were told that our bags were now in Torino.
Torino
Our bags were not, in fact, in Torino. They had eloped to France.
Montpellier
After several days of constant phoning, we were eventually able to get our bags. Far too tired to enjoy the scenery, we drank French wine, incredibly tasty for its price, and went home.
What we learnt
Get an InterRail pass: it is worth it. Be careful which coach companies you use. Book ecohostels. Go to Scandinavia if you have lots and lots of money, but stick to Eastern Europe if you don't. You still laugh (but probably only dementedly) even if a coach escapes with your possessions.
Register for free to continue reading
Registration is a free and easy way to support our truly independent journalism
By registering, you will also enjoy limited access to Premium articles, exclusive newsletters, commenting, and virtual events with our leading journalists
Already have an account? sign in
Register for free to continue reading
Registration is a free and easy way to support our truly independent journalism
By registering, you will also enjoy limited access to Premium articles, exclusive newsletters, commenting, and virtual events with our leading journalists
Already have an account? sign in
Join our new commenting forum
Join thought-provoking conversations, follow other Independent readers and see their replies