Festival season 2016: How to make sure you have the best experience this summer
Finance expert shares top tips to ensure a safe and enjoyable festival experience, particularly for newbies
Hannah Maundrell
Wednesday 01 June 2016 13:27 Comments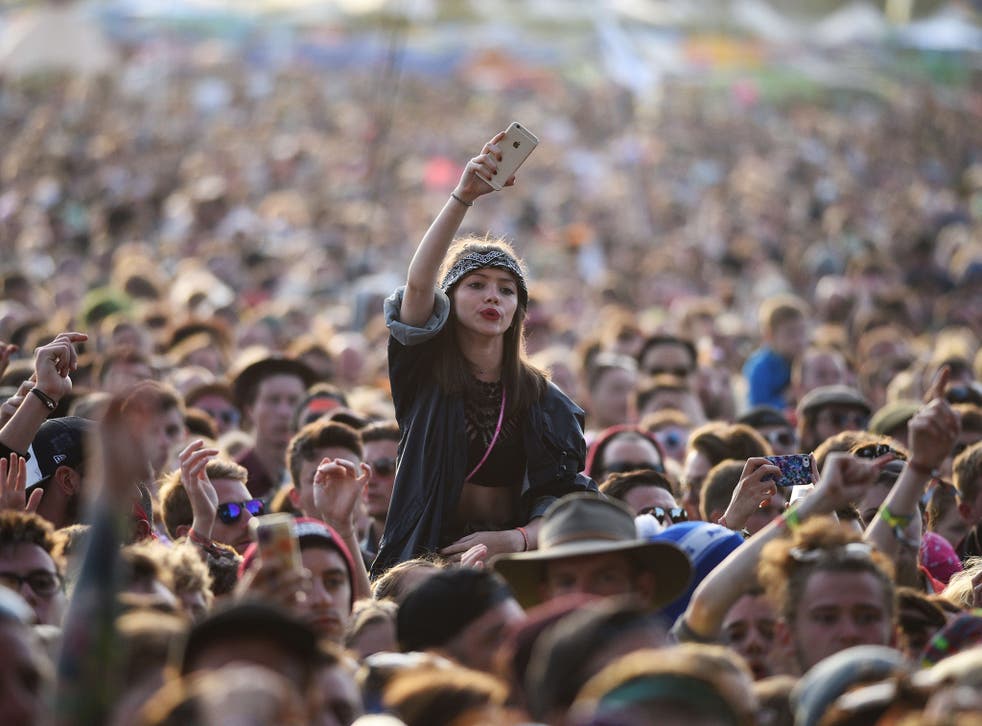 Your first-ever festival can be a real baptism of fire. If you're not properly prepared, the experience might leave you out-of-pocket and put you off ever wanting to go to another one, so, get it right and it could end up being one of the best weekends of your life.
So, whether you're a festival veteran or a young student new to the scene, be sure to follow these tips to make sure you get the best out of your experience this year:
Choosing a festival
The headliners are often what sways the decision, but you might also want to consider your budget. Going to any of the major festivals will set you back around £200 before you've even thought about which wellies to buy.
You also need to consider how you're going to get there. If you have your sights set on the Isle of Wight Festival or Bestival, for example, you'll need to factor in the cost of your ferry travel too. If you're on a budget, consider a smaller event, or head to one closer to home to save money on travel.
Getting the best-priced tickets
Once you've decided on a festival, buy tickets as early as you can so you don't miss out on any early-bird offers. If you leave it too late and the festival sells out, be incredibly careful about buying tickets from unofficial channels as they may not be legit.
Lastly, it's worth checking out volunteering opportunities with either the festival organisers or the charities associated with them. You'll have to put in a number of hours doing tasks like monitoring gates, giving out wristbands, and litter-picking, but you'll get in free - and you might even get fed too.
Getting there
Driving can seem the easiest option to get all your stuff on-site, but most car parks are situated miles away from your campsite and will cost a pretty penny to park in too. You'll also need to factor in the cost of fuel, but if there are a number of you, this can be cheaper than getting the train.
Music festivals guide 2016

Show all 20
Public transport can get very busy and you'll likely be crammed in with fellow festival folk. Upside to this, though, is that it gets you right into the festival mood. Remember to use railcard on the train, and your student ID on the coach, if applicable, and book seats early. Also, be prepared to do a lot of waiting around prior to setting off.
Remember that, no matter how you choose to get there, you'll likely have to carry a very heavy rucksack a number of miles, so don't overpack and consider taking some form of travel trolley to wheel in bulkier items.
What to take
To save yourself a load of money, you need to be prepared to take almost everything you need with you. Food, drink, toiletries, and bottled water can be very expensive on-site, so it's worth stopping at the supermarket before you get there. Just be sure to buy food and drink that won't need to be refrigerated or cooked, and that you're allowed to take into the festival grounds. Preparation is key; here's a checklist of what to take.
Leave valuables at home and don't take anything you definitely want to go home with, just in case. It's also worth thinking about getting yourself a decent insurance policy, especially if you've got a flashy phone. Festivals are large areas with thousands of people and, when you lose yourself in the moment and find yourself lifted onto the shoulders of the tall guy in front of you at the main stage, pockets are pretty useless.
A good old fashioned bumbag or satchel for your cash and your phone is an absolute must. They're back in fashion so you'll get away with it - honest.
How much money to take
This all depends on how prepared you are. If you take everything you're going to need, including your food and drink, in theory, you could get away with spending very little. That said, it's very easy to get carried away and spend an absolute fortune.
Ask yourself what you can afford to spend. Decide beforehand and stick to a limit. Take cash with you because the queues for the cash machines can be horrendous and don't forget to budget for little things like charging your phone.
US music festival a launching pad for struggling artists
If you don't pack properly, your experience could be a pretty miserable one. Living in a tent for three to four days can take its toll, especially when the weather is bad; you're tired, you're out of toilet roll, you haven't showered in days, and you're potentially hungover.
Be sure to pack lots of warm clothes for nighttime, plenty of baby wipes, bottles of water, hand sanitiser, loo roll, and comfortable footwear - you will be walking for miles. Keep your phone and your cash on you at all times, and have set meeting points with your friends in case you get separated.
If you're properly prepared, you'll have an absolute ball. When you're in a crowd of thousands of people, singing along to your favourite song, you've made best friends with the bloke standing beside you, and the sun is beaming down on your face, you'll want to repeat the experience again and again.
Hannah Maundrell is editor-in-chief at money.co.uk and a leading personal finance expert also
Register for free to continue reading
Registration is a free and easy way to support our truly independent journalism
By registering, you will also enjoy limited access to Premium articles, exclusive newsletters, commenting, and virtual events with our leading journalists
Already have an account? sign in
Join our new commenting forum
Join thought-provoking conversations, follow other Independent readers and see their replies