The Independent's journalism is supported by our readers. When you purchase through links on our site, we may earn commission.
South London music had a great 2015, what's there to look forward to in 2016?
Musicians hailing from the south of the capital were seen to make a huge impact last year, from Loyle Carner to Section Boyz, here are who have made an impact and who are looking to keep impressing
Oscar Berkhout
iStudent
Tuesday 05 January 2016 12:17 Comments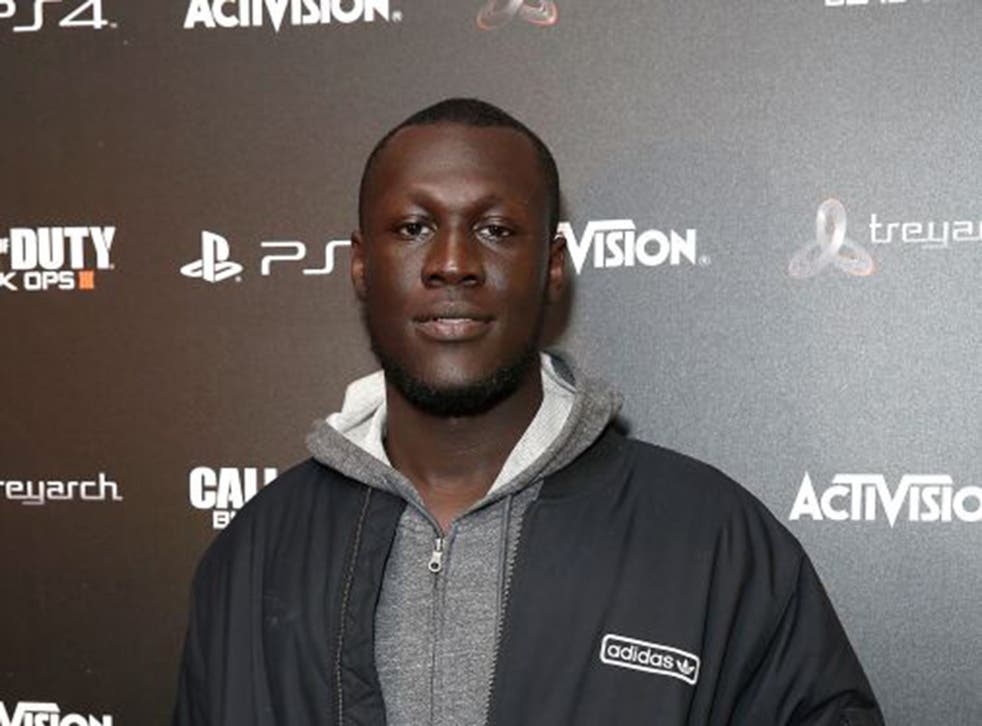 It's true to say that British music had a great year in 2015. Talent flooded in from all over the country, but the most vibrant, young, and promising creatives seemed to be rising from south London.
The Internet has helped to birth some of the most well-known, household names from the London scene where grime and hip-hop have controlled the sounds and streets of the city over the past year - and much of that success has been down to certain south London residents.
Stormzy
Big Mike, fresh from performing his hit 'Shut Up' during Anthony Joshua's ring entrance at the O2 Arena, has been on top form throughout 2015.
Stormzy has been ahead of many this year due to his audience expanding so quickly, from 'Not That Deep' and 'Know Me From', to his fire in the park. The anthem - formerly known as 'Shut Up', over classic Ruff Sqwad beat 'Functions On The Low' - truly meshed the old school and the new school of the genre in one. Overall, great success.
Section Boyz
Rap group, Section Boyz, won Best Newcomer at the MOBOs 2015 and for all of the right reasons as the group stormed through to become a household name within the rap industry.
'Trapping Ain't Dead' gave an alternative to grime, and Section Boyz created a fusion of hip-hop, trap, and British sound to create something new for the scene. With a strong catalogue of music already linked to their name - and having the backing from major kingpins within British music - the group hold more potential than most.
Loyle Carner
20-year-old Benjamin Coyle Larner is one of the many talents from south London who's giving us something a little different from the usual grime sound the capital is renowned for. Reflective, and perhaps quite sensitive, Loyle Carner offers his listeners touching honesty, especially heard on his latest EP. What really draws an audience to him is the relatable lyrics he spits over typically jazzy, relaxing beats usually produced by friend, Rebel Kleff, whom he toured the UK with in November.
In a recent NME interview, he said: "What moves me the most is people coming up to me going 'I lost my dad' or 'my mum's got cancer', and they come and say 'thank you, your music helped me'."
Having worked with the likes of Tom Misch, Rejjie Snow, and opened for Joey Bada$$ in his 2014 UK tour, Loyle Carner is definitely one to keep tabs on in 2016.
Krept & Konan
Krept & Konan thrived in 2015, from winning MTV Brand New's Best Newcomer Awards to winning two MOBOs – with one being the award for best album - the duo has truly brought British hip-hop to the forefront. With the majority of hip-hop coming from the UK being 90s inspired, the south London artists succeeded in taking influence from the US and making it their own, specific to London and, more importantly, Britain.
The biggest news of the year for them, though, was signing a record deal with Def Jam and placing themselves alongside the likes of Kanye West, Nas, YG and Rick Ross.
Novelist
Hailing from Brockley, Lewisham, the 18-year-old MC is one of the most promising talents in grime. After leaving his former group, The Square, Novelist has taken grime internationally, recording from New York to LA in the lead up to his debut album. His much-anticipated single, 'Endz', boasted a nostalgic feel and truly represented the rawness of the British genre. Since then, he has featured on Chase & Status' 'London Bars' series, as well as dropping another new song with former group member, Faultsz, named 'Linking Gash'.
Novelist's debut album is set to be released sometime this year, so keep your ears open and your eyes peeled.
Twitter: @itsOSCARb
Register for free to continue reading
Registration is a free and easy way to support our truly independent journalism
By registering, you will also enjoy limited access to Premium articles, exclusive newsletters, commenting, and virtual events with our leading journalists
Already have an account? sign in
Join our new commenting forum
Join thought-provoking conversations, follow other Independent readers and see their replies