Newcastle is a better student city than you think, 4 reasons why
Think Newcastle's all Geordie Shore, fake tan and excessive boozing? Think again
Sophie Ahmed
iStudent
Friday 20 November 2015 18:08 Comments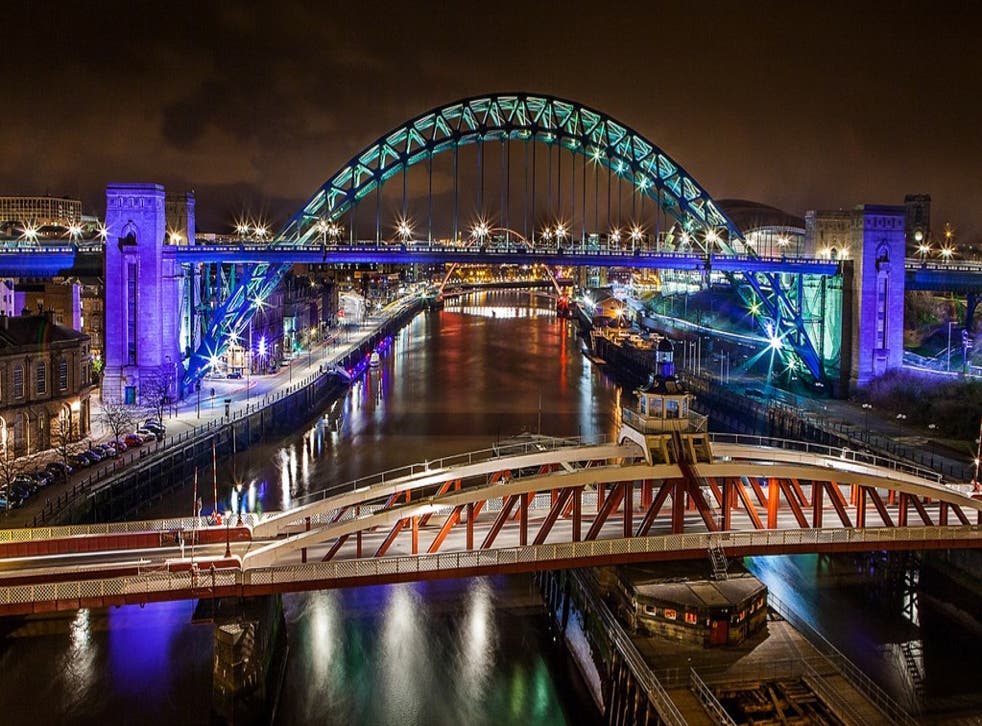 There was a time, as a Lancashire girl, I used to think I lived in the most northern part of the UK. I never believed there was a world above that welcomed even more rain, even more wind - and an even thicker dialect. That was until I stepped into the realm of Newcastle upon Tyne as a fresher.
Initially, I feared what 'the Toon' had in store as my friends teasingly jeered: "Why, aye, man!" It was a cryptic phrase I'd never heard before. I could see visions of 'Geordie Shore' and, although not a fan of the show, I now identify as a proud Geordie.
But, what exactly does it mean to be a student in Geordieland? Rest assured, the reality is not all about the country's favourite baked goods and a group of fake-tanned young adults boozing every night. Here are the top reasons why it's much better than you think:
1) The nightlife is better than it looks on TV
Newcastle's 'party city' status in a lot of the mainstream media is degrading to the city's students who know the secrets behind a truly enjoyable, and memorable, night out.
Newcastle University - Our Campus:
Whilst the 'glitzy' Tup Tup Palace and Bijoux are haunts frequented by the likes of Scotty T and hen parties on the weekend, we stick to weekdays as there is something to do for students Monday through to Friday. You can let your hair down in a more civilised and cultured manner at World Headquarters, for example, a club whose motto is 'Uniting all communities'.
Studying in Newcastle doesn't mean you have to stay out until 3am every night though. The Ouseburn Valley's live music scene provides an earlier alternative, with an eclectic line up of gigs at The Cluny and The Tyne Bar throughout the year.
2) There's more to eat than Greggs' pasties
The sheer number of Greggs' in the city is astounding upon arrival (including a 24 hour one). Their prices are student-friendly, but we do not live off steak bakes and sausage rolls. One student favourite for 'bait' is the Quilliams' Brother Teahouse on campus which serves over 60 flavours of tea, including apple crumble, and a variety of 'stotties' (that's a sandwich to you).
If your cooking skills surpass those of standard students, Grainger Market is the place to buy fresh produce, including local fish from the North East coast. And our very own Chinatown boasts a range of delicious Oriental restaurants for when your parents visit to spoil you.
3) You don't have to know about football
St. James' Park - Newcastle United FC's stadium - stands beside the decorative Chinatown arch and opens its doors for matches every Saturday. When I first looked around Newcastle on a university open day, I was slightly intimidated by the rowdy crowds that infiltrated the streets post-game. But, as a student, you rarely come across this - unless you're a footie fan yourself.
Don't fret if you're not, though, as the opportunities to play other sports are never-ending. Interestingly, NUSSC for skiing and snowboarding is the university's largest society. We even have a frisbee society if that isn't your thing. The annual Great North Run also crosses the Quayside's Tyne Bridge, a testament to Newcastle's athletic diversity.
4) One myth is true: Geordies are the friendliest people around
Twitter: @sophieahmed_
Register for free to continue reading
Registration is a free and easy way to support our truly independent journalism
By registering, you will also enjoy limited access to Premium articles, exclusive newsletters, commenting, and virtual events with our leading journalists
Already have an account? sign in
Join our new commenting forum
Join thought-provoking conversations, follow other Independent readers and see their replies