Friendships are invaluable and they need to be appreciated more, 10 reasons why
Grab your BFF - and tell them you love them
Grace Fearon
iStudent
Wednesday 13 January 2016 19:27 Comments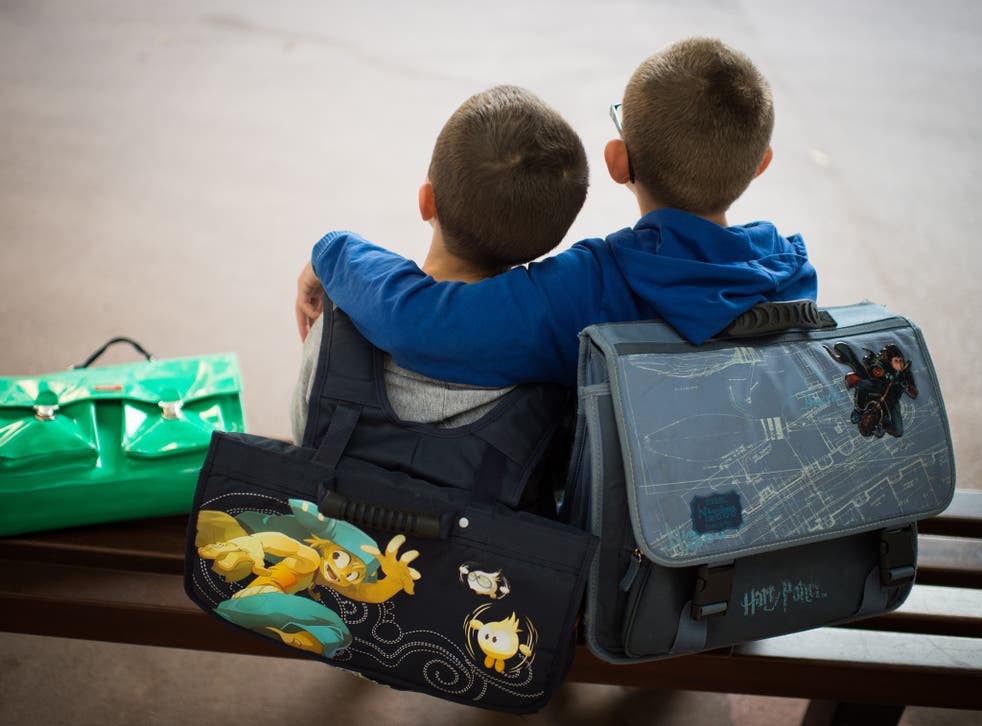 The importance of appreciating those who care about us cannot be argued enough. Friends make us happy in ways we probably hadn't even given much thought about. A friend is someone who chooses to accept us as we are, despite the faults we possess. For a person to be able to accept us - particularly during times when we may not even accept ourselves - is something inexpressibly beautiful. At the end of the day, they're extraordinary and invaluable.
In a study at Harvard Medical School involving more than 309,000 participants, results revealed a "lack of strong relationships increased the risk of premature death from all causes by 50 per cent." To put this into perspective, this effect on mortality risk is "roughly comparable to smoking up to 15 cigarettes a day, and greater than obesity and physical inactivity."
The invaluable role friendship plays both in our daily lives and emotional wellbeing is underappreciated, so take a look at why our friends are imperative:
1) Emotional support
Trying to mask how we feel can be suffocating. It takes a person who honestly cares about our wellbeing to listen to how we feel. Even when words fail to express our thoughts, somehow, our friends know how to save us; they are the ones who can provide an external release on those not-so-good days.
2) They believe in us when we don't
Sometimes it takes someone else to help us appreciate what we fail to realise ourselves. When our self-worth is missing, they try to build our self-esteem. It is our friends that are, not only able to increase our self-confidence, but can create it.
3) Personal advisers
Our worries may often seem petty to ourselves, and we may even fear we are being irritating when trying to discuss them; a friend is there to listen. More than idly nodding, our friends respond in an attempt to help cease our worry.
4) They make us laugh
According to a small study in 2011, spending time with friends can help decrease stress levels. After all, it's our mates who are able to make us laugh. They have the ability to calm us, sometimes without even meaning to.
5) New perspectives
They actually tell us their point of view in a helpful manner and, in turn, help us to re-evaluate our own.
6) They are the truth
Friendship is not something that can be artificially created; a true pal speaks honestly, particularly in times when we may need honesty the most.
7) Revealing your true self
Letting the social façade we create for ourselves be unmasked can be frightening. It is our friends who let us feel comfortable in our skin and happy that we can be ourselves around others.
Man befriends giant brown bear
8) They accept our faults
They see every part of us and yet still want to be around us.
9) Facing issues together
Friends selflessly take on our problems as though they were their own. They do not let you face hardship alone.
10) They make time for us
For a friend, you are part of their schedule. Seeing you is something they value and, in turn, you value even more.
Twitter: @gracie__f
Register for free to continue reading
Registration is a free and easy way to support our truly independent journalism
By registering, you will also enjoy limited access to Premium articles, exclusive newsletters, commenting, and virtual events with our leading journalists
Already have an account? sign in
Join our new commenting forum
Join thought-provoking conversations, follow other Independent readers and see their replies