Student housing: Why you should never live with your friends
Leah Craig
Tuesday 17 March 2015 16:27 Comments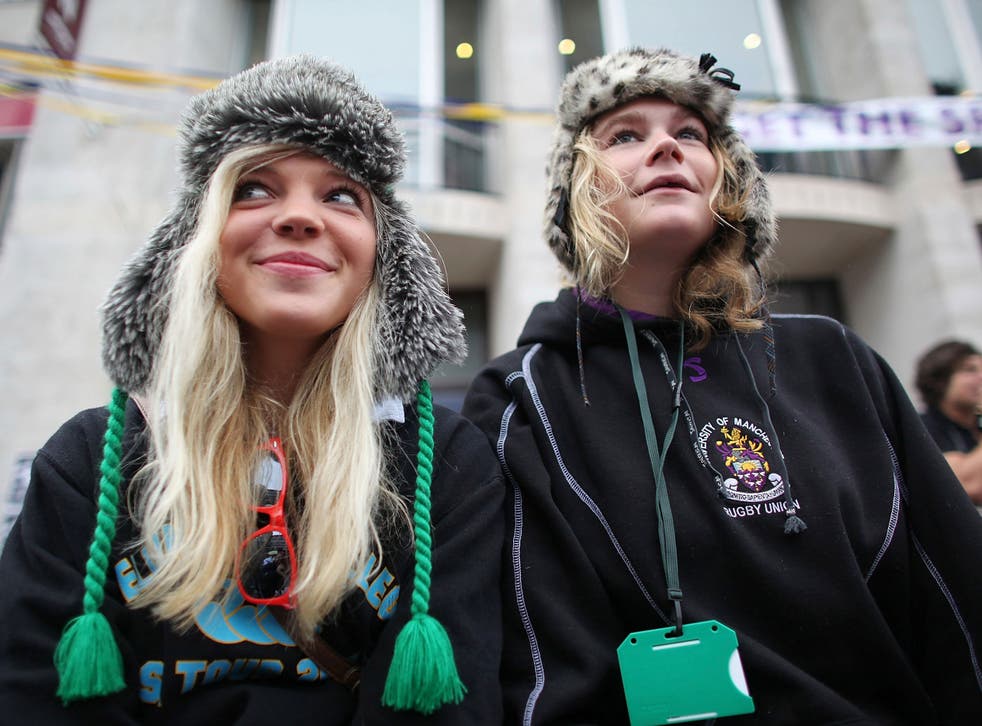 So you've successfully survived your first terms of university; you've seemingly made all your friends, settled into halls and overall adjusted to university life. Yet already the time has come to decide your living plans for next year.
It's the typical challenge for first-year students across the country; pushed into deciding their living arrangements for their second year before their second term has even begun. Because of this, the friends they make early on are given housemate status before either person has really gotten to know the other. It's not all fun and games as Channel 4's Fresh Meat would have you believe; it has the potential to either work out really well for you, or be one of the worst decisions made during your university years.
Essentially, living together has the potential to deteriorate any relationship, so your friends may not be the best pick when it comes to housemates, especially if you a) want to stay friends and b) want to stay sane. There are numerous issues which usually cause tension and feuds between housemates, but such discrepancies can become heightened to an intense degree if these housemates were friends first.
Money
Amongst the few topics that friends should not discuss, money is a definite no-go. Of course it's unavoidable for money to be discussed between housemates - bills have to be paid, right? But as one third-year student notes, "it's when one friend has to chase up another friend for money that things really start to go stale".
Cleaning
You'll set up cleaning rotas and it'll be this whole bonding exercise and it'll be great. Then as time goes on, jobs will be left untouched and you'll end up thinking that your friends are dirty and irresponsible. Another third-year student, guilty of being on both sides of this scenario warns, "honestly neither one makes you feel great".
Close proximity
To put it plainly, spending an excessive amount of time with anyone in close quarters will eventually have you wanting to kill each other. Going out with them, staying in with them, eating with them, soon enough you'll find yourself overcome with the urge to shove that last slice of pizza down their throats, just so you don't have to hear that uniquely nauseating sound they make when they gobble any longer.
Here is the truth for those considering living with friends, whether you've been close for a long time or you've just met them. You know you love them because if that weren't the case you would neither be friends with them, nor want to live with them. However, there is always the unfortunate possibility that in living with your friends, you'll learn things about them that you may have been better off not knowing. For example, you may find that the Jack Whitehall type who can always be relied upon for a hilarious night out wakes you up by stumbling into the house at four in the morning, leaving half-eaten takeaways all over the house for you to find, like a rather disgusting game of hide-and-seek.
Although fallouts can be alleviated for a while, eventually you'll realise that you don't want to associate your friends with stress and arguments, and sadly you will. By all means, make your friends and keep your friends. But for the sakes of these friendships, pick and choose very carefully who you decide to live with come the end of first year; don't be doomed by the housemate curse.
Register for free to continue reading
Registration is a free and easy way to support our truly independent journalism
By registering, you will also enjoy limited access to Premium articles, exclusive newsletters, commenting, and virtual events with our leading journalists
Already have an account? sign in
Join our new commenting forum
Join thought-provoking conversations, follow other Independent readers and see their replies