Succeeding at film school, 5 ways how
The film industry is extremely competitive, so stand out from the crowd and develop a unique voice if you hope to achieve your goals and get noticed
Paloma Lommel
Wednesday 27 July 2016 15:59 Comments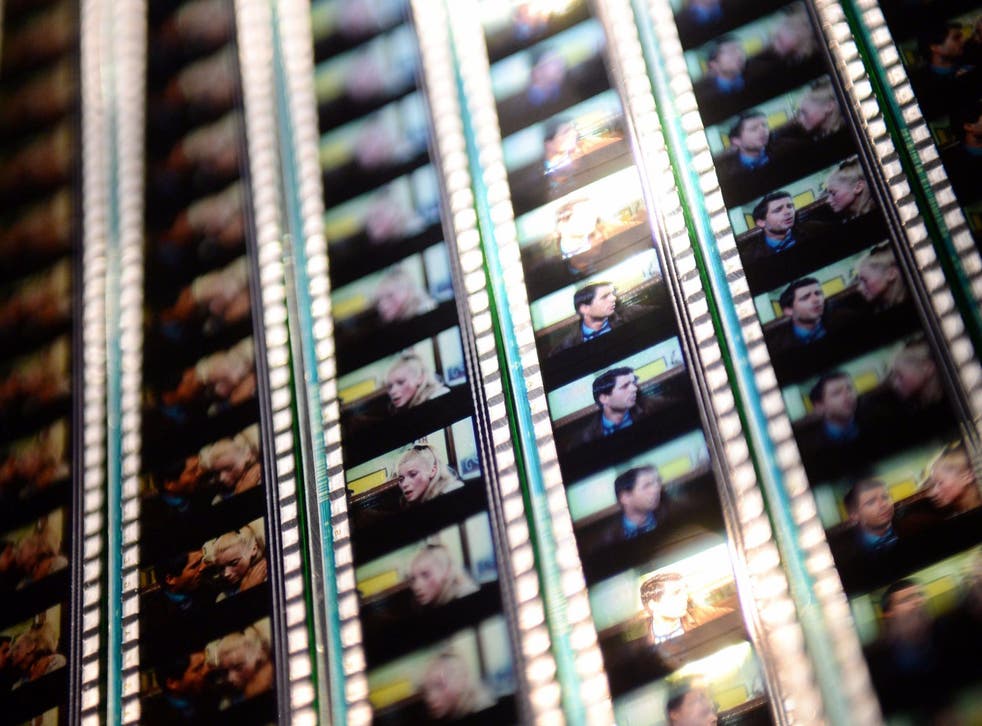 Since an early age, my dream was to become a visual storyteller but I didn't know how to make a film in practical terms. I wasn't trained, but I had an extreme passion in my heart for film. For me, film school helped give me a voice as a filmmaker and I learned so much from this experience.
Here is my advice for filmmaking students, to help them make the most of their time at film school and pave the way for a successful career:
1) Be passionate about your work every day
The level of passion and effort you put into your studies determinates how rich your learning experience is going to be. Part of this passion includes taking initiative for your own learning and discipline, as well as going that extra mile. Sometimes, you need to spend your weekends or extra hours on a film set or working on projects. With this passion must come a love for creativity. Never stop watching films or reading books - it is the key trigger to keep your imagination flowing.
2) Be open-minded
A lot of students start film school with the aim of becoming a director or a producer, however, a lot of them, through different experiences, find out they rather prefer to work in a different department such as in post-production, casting, or the art department. Experience is key in filmmaking, and if you gain a lot in different departments, the likelihood of becoming a successful head of department is also much greater - you'll better understand all the roles within your team.
3) Gain industry experience
During your time at film school, make an effort to attend events, screenings, festivals and Q&As, because you never know who you'll meet. Do not shy away from actually walking onto real film sets - if you're lucky to come across any, pass those on set your business card and ask them for some work experience. This is how I got my first professional job on a commercial. When you're looking for a school, it's important to choose the one that already has strong relationships with the film industry, and should be able to support you by connecting you to industry through placements and industry-integrated projects. As part of my MA course, I was tasked to produce a film for a real-life client - Stonewall - which gave me practical experience and a head-start in my career.
4) Learn from the professionals
The best film schools offer a range of different masterclasses, guest tutors, workshops, or side activities. This is a wonderful opportunity to hear and learn from professional filmmakers, so make the most of the opportunity. David Gamble, editor of Shakespeare in Love, worked as guest editor on my very first short film and gave me a lot of advice. All of my teachers were professional film directors, screenwriters, producers, and editors working in the industry, so make sure to stay friends with them - they should be willing to help you out and will care about your future career.
4) Be a team player
The most essential thing that film school taught is me is to be an excellent team worker and how to support the crew members in every possible way. It's impossible to make a film on your own, therefore, it's an absolute must to make sure you surround yourself with people who support your creative vision. Allow feedback and listen to the creative input of others - they will often think of the things you don't.
The first step in independent filmmaking is that you develop an entrepreneurial spirit. Take every exercise as an opportunity to create your next masterpiece, take initiatives, and be visionary. You can make the decision to enter your film to festivals, but it won't happen if you are passive. Stay in touch with fellow students, tutors, staff, crew, and keep looking actively for opportunities. If you are motivated, driven, and, above all, passionate about filmmaking, film school and a subsequent career in the industry is pure enjoyment.
Paloma Lommel graduated with a BA in practical filmmaking and a MA in directing from Met Film School. She is now a screenwriter and director
Register for free to continue reading
Registration is a free and easy way to support our truly independent journalism
By registering, you will also enjoy limited access to Premium articles, exclusive newsletters, commenting, and virtual events with our leading journalists
Already have an account? sign in
Join our new commenting forum
Join thought-provoking conversations, follow other Independent readers and see their replies