The Independent's journalism is supported by our readers. When you purchase through links on our site, we may earn commission.
Oklahoma Wesleyan University to offer course in pro-life activism
Qualification is being offered because 'too many people today aren't convinced abortion is unthinkable'
Jacob Furedi
Tuesday 07 June 2016 10:20 Comments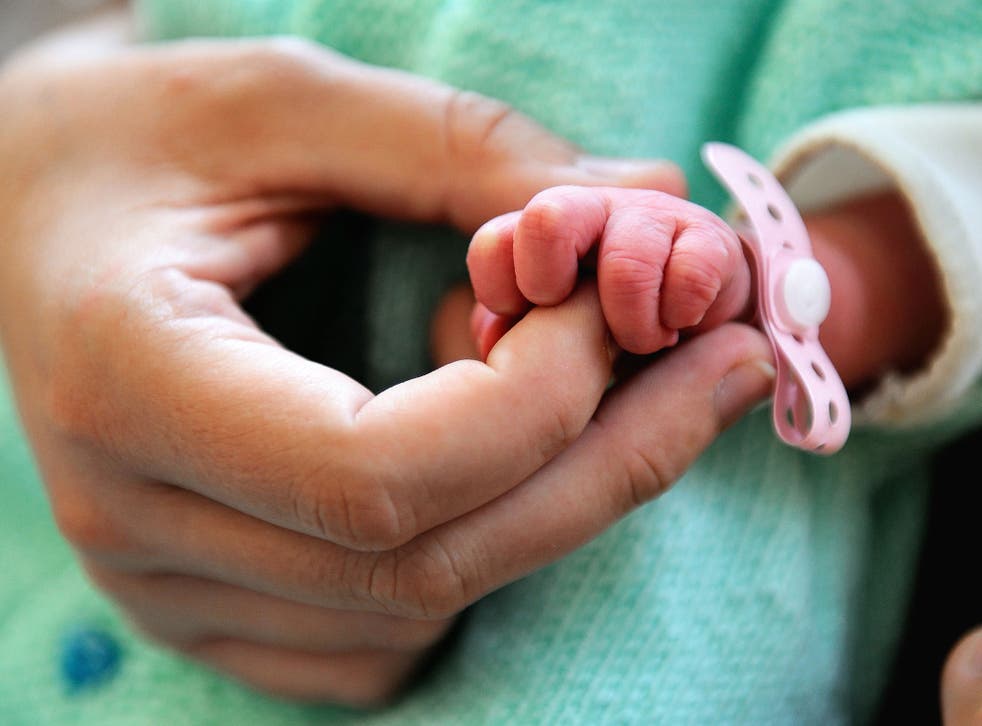 An evangelical Christian university in the US looks set to encourage debate having confirmed it is to run a summer course offering a qualification in pro-life activism.
Oklahoma Wesleyan University (OKWU), which evolved out of the Wesleyan Church, is holding the course 'Pro-Life Training and Applied Bioethics' which, according to its site, hopes to equip students with the tools "to answer pro-choice arguments compellingly and winsomely in any setting."
The private university describes itself as "proud to be one of the few universities in the nation committed to equipping the next generation of life-affirming apologists, politicians, and pregnancy center executives."
According to an 'Ethics of Abortion' description, the class which the course is part of, "successful pro-life apologists are philosophers" and need to "objectively weigh arguments according to the dictates of sound reason."
The course has been conceived out of the worry that "too many people today aren't convinced abortion is unthinkable." It ran a preparatory session last summer after "a group of highly-respected pro-life voices put the curriculum together and began looking for a university to take the idea and run with it," a university spokeswoman told The College Fix.
The inaugural program will take place from 11 to 22 July, and will feature courses on public speaking, non-for-profit organisation, the ethics of abortion, and the biblical origins of the pro-life movement.
The class description maintains that, while the latter component is important because "secular metaphysics cannot ground either human value or objective moral rules," their combined study is crucial to ensure pro-life activists can translate "sophisticated academic arguments into language lay people can grasp."
Scott Klusendorf, who will teach the class, has described pro-choice appeals "to choice, privacy, illegal abortions and gender" as "fallacies."
In his previous course on the class, Klusendorf warned: "Some reading assignments will stretch your mind and seem difficult. Keep reading."
The course will cost $250 (£171) per credit hour or $3,000 (£2,058) for the entire certification.
The university has yet to provide the Independent with comment. However, Jody Ward, a pro-life campaigner and project manager of the Women's Care Centre in Baltimore, endorsed the program by encouraging students not to "pass up this opportunity to take your ministry to the next level and begin making abortion unthinkable in your community."
Protesters Picket Supreme Court Ahead of Abortion Law Verdict
Commenting on the course, the British Pregnancy Advisory Service (BPAS) - the UK's largest abortion provider - told the Independent: "Universities have the right to run these courses, and students have the right to attend. However, it is interesting they feel the need to do so.
"Abortion is a fact of life. That anti-abortion activists feel the need to receive such extensive and expensive training to present a 'compelling' argument against a woman's right to choose rather suggests they are struggling to make their case."
Looking forward, OKWU is reportedly considering the "feasibility" of turning the summer course into a bachelor's degree.
Register for free to continue reading
Registration is a free and easy way to support our truly independent journalism
By registering, you will also enjoy limited access to Premium articles, exclusive newsletters, commenting, and virtual events with our leading journalists
Already have an account? sign in
Join our new commenting forum
Join thought-provoking conversations, follow other Independent readers and see their replies