The 10 best tracks to help you concentrate on your studies and work
Who said you can't mix hip-hop and grime with a bit of Mozart?
Jennifer Adetoro
iStudent
Tuesday 12 January 2016 15:26 Comments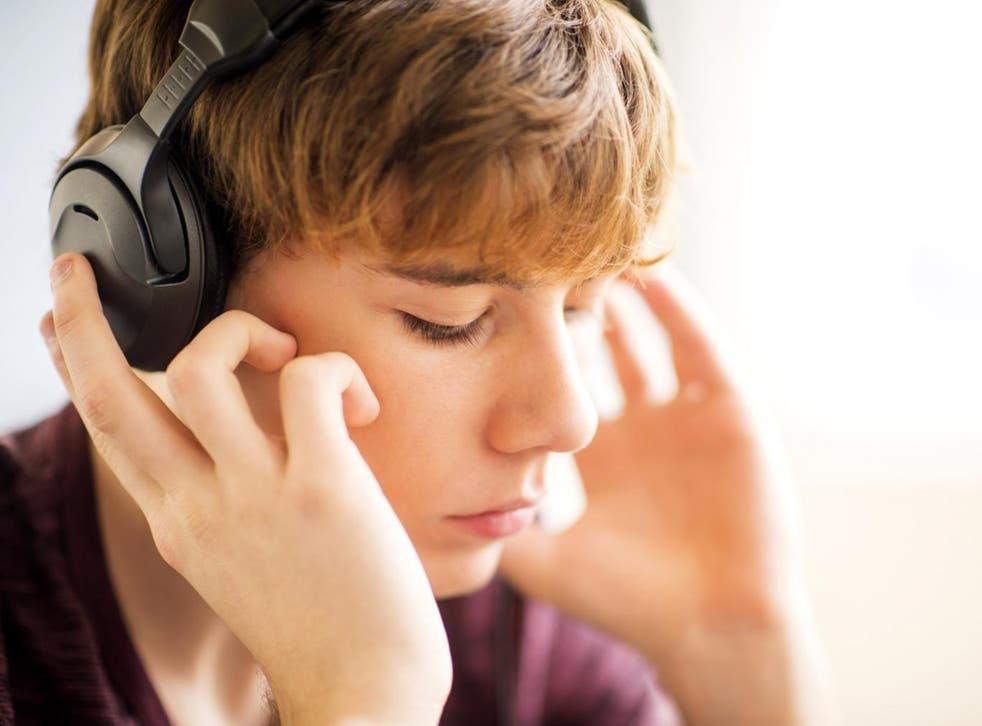 Christmas is long over now, meaning it's time to get to work. You can procrastinate all you want, but January exams are just around the corner. So, it's time to start preparing yourself for them. Revision can be tedious and stressful, so why not add a bit of music to make is less of a menial task?
While there has been research and debate on whether students should study with music or not, at the end of the day, it comes down to your own personal preference. If you feel it helps in blocking out your surroundings and lets you concentrate more, then why not? Tip: be careful in what you pick because the point is not for it to distract you. So, here are ten suggested tracks to help you while studying:
1) Electric Relaxation – A Tribe Called Quest
This track is arguably one of the best hip-hop records of all time. So, what makes it revision-worthy? The production itself is rich, the beat is not too heavy - in terms of distracting you - and, along with the smooth bars from both Q-Tip and Phife Dawg, it creates a sweet melody. Overall, a chilled track that will definitely help you keep focused.
2) Youth - Daughter
The vocals, the guitar, and the drums in this track alone are enough to speak for themselves. Need more be said?
3) You Don't Even Know - The Internet ft. Tay Walker
While both the vocals and the instrumentation on this track would sound amazing separate, the combination is more than complimentary towards one another. Blended perfectly together, they help in producing a smooth soulful sound.
4) All Blues – Miles Davis
Speaking of instrumentation, no-one composes an instrumental piece quite like Miles Davis. A trumpet + two saxes, tenor and alto + a piano + accompany of a continuous soft drumbeat = heaven. These powerful instruments will help in directing your focus towards your work.
5) The Rain Song – Led Zeppelin
Frankly, the melody produced from the guitar is amazing. Jimmy Page killed it with this one. Take note future guitarists.
If you find lyrics too distracting and just want beats:
6) Open Eye Signal – Jon Hopkins
Perfect for concentration levels, so if you want to drown out the world and just be engrossed in your work, then this is the track you need.
7) Intro – The xx
Okay, so this track has been everywhere recently. Whether it has been featured in sport highlights, the 2010 UK General Election or sampled by Rihanna, it is no doubt a good track. The synths, beats, bass, guitar and the mixing create a soothing sound you're bound to get lost in.
8) Krazy (Instrumental) - Riddle
The saxophone playing over the old hip-hop beat creates such a perfect sound. It sounds so simple but yet complicated; yet not too distracting to keep you from focusing on your work.
9) Voices – Rude Kid
Who said you couldn't revise to grime? The beat on this track is mad. For the people who constantly bop their head whilst working, this track is for you.
Last, but definitely not least:
10) Symphony No. 40 in G minor, First Movement - Mozart
Studies have pointed out that listening to music from the classical era helps in boosting performance. So why not take it way back to three centuries ago and let Wolfgang stimulate your mind?
Twitter: @JenniferToro_
Register for free to continue reading
Registration is a free and easy way to support our truly independent journalism
By registering, you will also enjoy limited access to Premium articles, exclusive newsletters, commenting, and virtual events with our leading journalists
Already have an account? sign in
Join our new commenting forum
Join thought-provoking conversations, follow other Independent readers and see their replies