The best six TV series to 'help' student procrastinators
Joe Nerssessian
Monday 03 February 2014 12:15 Comments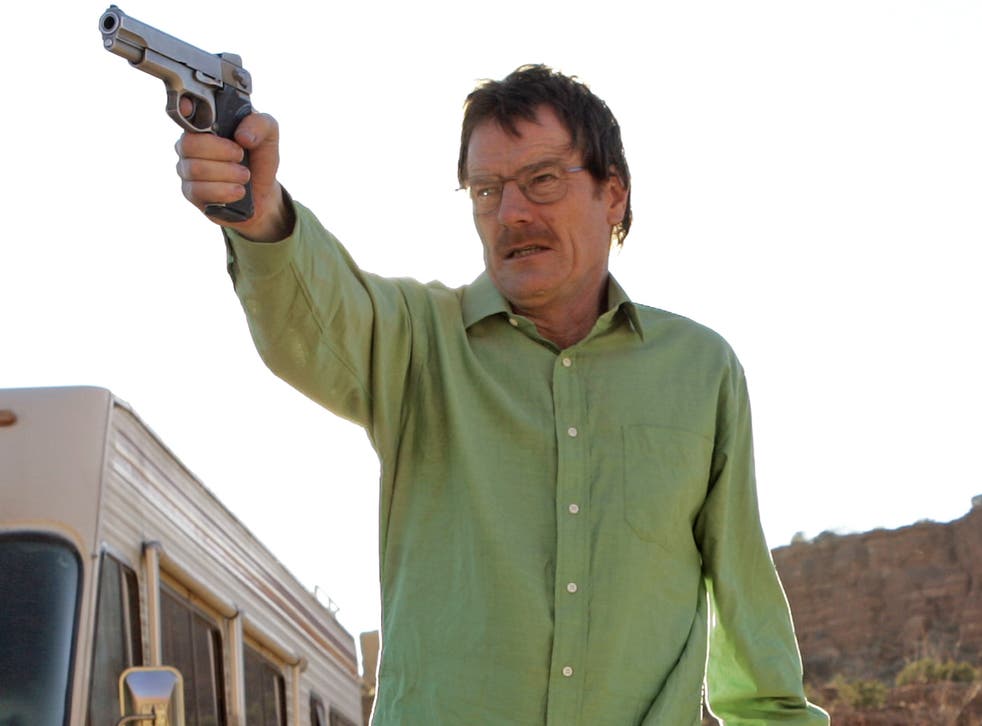 With exam season over and only the odd assignment on the horizon, all this spare time should be appreciated. Instead of spending this time doing something like extra reading or socialising with your mates, why not be productive and watch some of the best TV series available online?
It wasn't long ago that once a programme or series had aired, and the re-runs endured, you could only see them once you had bought or rented the disc, or even VHS. Netflix and Lovefilm have revolutionised the way we watch TV series and it isn't uncommon to overhear someone bragging about watching a whole series or two in a day. In fact it is becoming increasingly obvious that being able to cram as many episodes of a programme in a short space of time contributes to social status. So, to help you improve your reputation as a serial series watcher, here are a few personal recommendations to help you procrastinate.
The US Office – Netflix
Obviously you're going to spring to the defence of the UK original but seriously, give these guys a chance. The early episodes are a bit stiff and forced but once the programme finds its own ground it will hook you in. With nine series in total, each character is given a chance to develop and grow on you. By the finale I promise you'll still be laughing (and probably crying). The UK version is also available on Netflix.
Game of Thrones – Sky
If you haven't already seen the first three series then I suggest urge you to start. After a mind-blowing third series that shocked everyone who hasn't read George R.R Martin's books the show returns in April. Expect lots of nudity, fighting, a dragon or three and plenty of deaths. 
Prison Break – Netflix
This programme started it all for me. It begins slow but soon gathers pace and manages to balance the excitement of a prison breakout with two brothers' relationship, government scandal and constant deceit. In fact you'll find it hard to trust anyone after watching this.
The first series will draw you in and each time an episode ends you will crave just a little bit more. However the later episodes try too hard and offer too little; the programme makers would have been wise to stop after the first two series.
Peep Show – Lovefilm
This is easily one of the finest British sitcoms of the last decade. David Mitchell and Robert Webb have since proved themselves as a comedy duo on various platforms, but this is where it all began. A must watch for any student. You will find yourself effortlessly comparing lives with Mark and Jez. The final series is expected later this year so keep an eye out for that as well.
Breaking Bad - Netflix
An exciting and addictive series that will leave you wanting more after every episode. It really took off in 2013 and became one of the most talked about shows on TV, especially as it came to a climax. It's surprisingly funny and brilliantly written. The story follows a dying chemistry teacher who needs to make some money fast so his wife and children will be able to survive once he's gone. This is one you shouldn't miss.
Extras – Netflix
Each episode you will find yourself turning away from the screen, face screwed in a grimace, as Andy Millman (Ricky Gervais) forgets all social norms and offends, abuses or insults someone in complete inadvertent fashion. A brilliant comedy that gives a skewed insight into celebrity life and the TV/film industry.
Register for free to continue reading
Registration is a free and easy way to support our truly independent journalism
By registering, you will also enjoy limited access to Premium articles, exclusive newsletters, commenting, and virtual events with our leading journalists
Already have an account? sign in
Join our new commenting forum
Join thought-provoking conversations, follow other Independent readers and see their replies