The Independent's journalism is supported by our readers. When you purchase through links on our site, we may earn commission.
The six worst money-wasting danger zones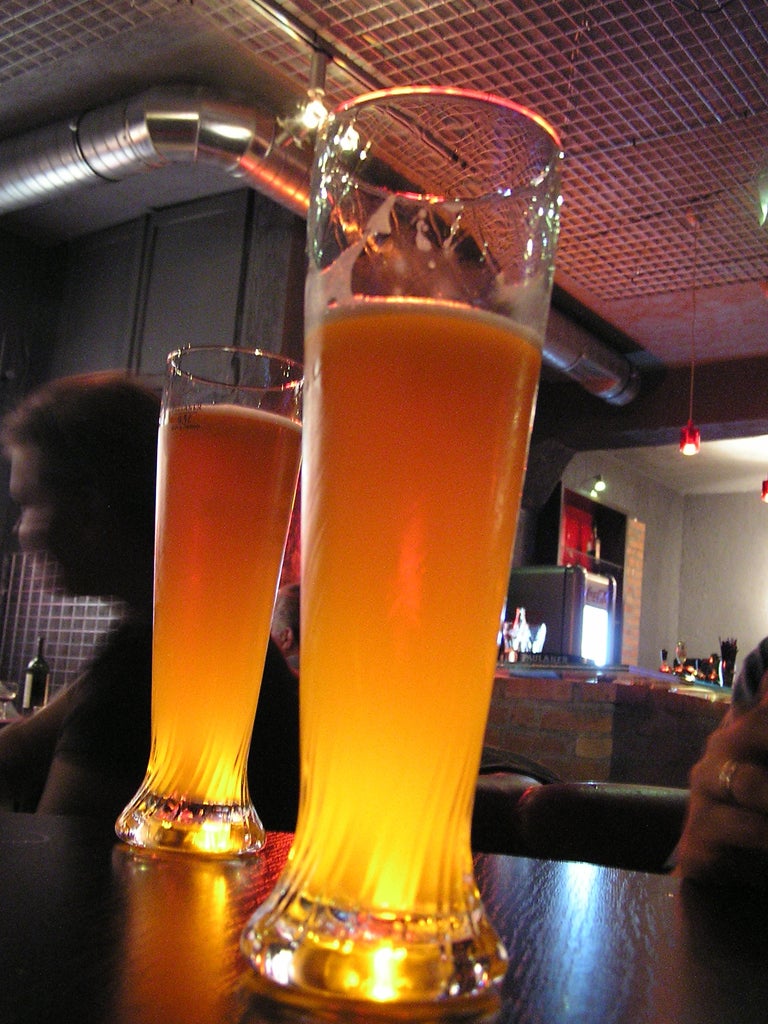 These 'danger zones' are situations where it's incredibly easy to waste money. Hopefully, after reading this, wasting money in these ways will become a thing of the past. The difference to your bank balance will be nothing short of revolutionary.
If you can avoid wasting money in these six key areas, and take advantage of discounts, freebies and more tips like these at the UK's largest money-saving student club studentbeans (join now, it's free!) - you'll be rolling in cash.
Brand-name groceries
Even though we all know deep down that there's little or no difference between supermarkets' own and brand products, we will still spend the extra money on brands. Why?
It's the familiarity - those millions of pounds spent on advertising - getting you to know that product, and feel positive about it. The design and packaging is all part of this. So, when you have to make that split-second decision in the supermarket, you feel just slightly more comfortable with the brand. You feel slightly warmer towards it - and you decide to part with the extra cash.
We need to ignore that pull and follow what our heads are telling us. The vast majority of the time there really is absolutely no difference whatsoever, from painkillers - where non-branded can be fifteen percent of the price of branded, chemically-identical product - to Rich Tea biscuits. Save your money and go for the unbranded items.
Unpaid memberships and subscriptions
Paid memberships can be great money savers - say you're subscribing to get 3 albums worth of mp3's a month very cheaply. Each month you leap on those mp3s, getting what you would've bought anyway. You're saving money, enriching your life, fantastic.
However memberships often don't work out like this. You imagine this is how it'll be, but the reality is often very different. You're not collecting the mp3s or going to the gym - your credits are running out, or you're spending them on stuff you don't really want.
And what stops you from ending the membership is how you're still imagining the future - 'I will start going to the gym regularly', 'I will make time to discover that great new music', and so on.
Well, you've been imagining the future for a while, and it hasn't happened yet. Look at the reality – are you really gaining anything from it? If not, stop the membership subscription. Go onto the pay-as-you-go option. And if the reality changes you can always start up your membership again.
Buying rounds
It's a very British tradition buying rounds. It's a lovely communal thing, it saves bar queuing time, and long may it continue. However, it's also a top money wasting danger zone and we all know why.
If there's 4 of you and you plan on having 4 drinks (or more), then sure - go for rounds. If you're only planning on having one or two, if you're leaving early or taking it easy, then the round is a dangerous expense - and it can suck you in.
Often it'll be the person who wants to stay out who will instigate this situation. A polite drink offer may seem hard to decline. But the way to stay out of rounds is incredibly simple: Say thanks for the offer and that you're only staying for a couple. Then they will hopefully get the message.
Drinks are so expensive, and we can easily spend a large portion of our money on them. The price of a round can sometimes be a shock if there's a large group of you! Don't get guilt-tripped into paying for more than you really want.
Making habit purchases
This is whenever you buy something out of habit instead of actually wanting or needing it. Anything you buy repeatedly in certain places and at certain times are habit buys (often food and drinks, e.g. 'a latte' in your favourite coffee shop). You tend to buy them because 'that's what you do there'. You've enjoyed the purchase in the past, so you automatically purchase again.
Purchasing out of habit can be a complete waste. How many times have you thought 'I didn't really enjoy that', or 'I don't really know why I bought that'? Be more aware of when you're auto-piloting towards that coffee, or whatever it is. Think: 'Do I really need or even want this?' - if the answer is no, don't buy it!
Impulse buying
Maybe your blood sugar's a bit low or you're feeling a bit drifty. Maybe you're in a great mood because it's the weekend or you're still a bit drunk from last night. There are billions of different things going on in your mind - the most complex thing in the known universe. It fluctuates, has impulses, does strange things…
Often, what seems like an excellent thing to buy at one time can seem like a completely unnecessary, or even rubbish, purchase at another. The thing to do with any unusual or large purchases, or if you're feeling any doubt at all, is to avoid buying it first time, when it's fresh in your mind. Leave it for a bit, and come back to it another day. Then you can be sure it's something you really want, and not an instantly regrettable impulse-buy.
Taking your card for a wild night out on the town
Taking your card with you on a night out is likely to be a bad idea, and something you'll regret the following morning - often, you'll end up spending much more than you planned to.
You could look at it as like plugging a hose pipe into your bank account and then giving the other end - complete with a hose-gun attachment - to an excitable child with a taste for mischief. 'Run around town now - but only three squirts. Just three squirts!'
Whichever way you look at it, taking cards on a night out can blow huge holes in your bank balance, often without you even knowing (or perhaps, remembering). Leave the debit (and credit!) cards at home.
Combine sorting out these danger zones with more great money saving tips, discounts and freebies at the UK's largest student money saving club, studentbeans.com. Your bank account will be singing and dancing for joy. You can join up here and it's free.
Join our commenting forum
Join thought-provoking conversations, follow other Independent readers and see their replies