Top tips for students doing voluntary holiday work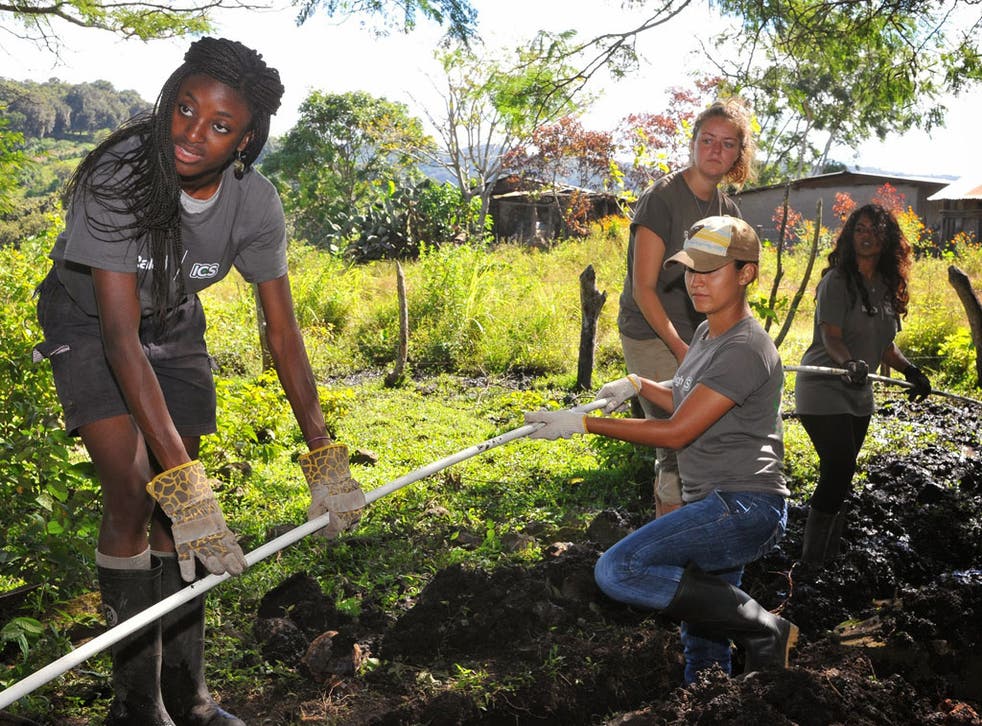 Volunteer work can be a great way to travel. And by this I do not mean the kind of neo-colonial "I as one man will save the entire developing world" type of trip. I mean the kind of program where you trade real labour for free food and accommodation. This kind of voluntary work can range from working on an organic farm, or as a nanny to building walls for a castle.
I have had some of the best and worst experiences of my life doing volunteers projects. Having taken part in a few such programs before, here are some tips I picked up. They may seem a little cautious but they are based on experience!
1. Don't believe everything/anything you read on the internet
Many of these schemes are advertised on legitimate websites, but even these can have rogue hosts who take advantage of them. These people will advertise something that simply isn't true and when you arrive the arrangement may be different to what you expected. For example, your four hours work on a farm and luxury accommodation may turn out to be 10 hours of work and living in a tent.
2. Choose somewhere with a lot of positive reviews
Many sites that advertise work projects have a space for reviews. Reviews tend to mean people have been there. And positive reviews indicate people enjoyed it. Again, be cautious because reviews can be faked and what one person loved may not be your cup of tea.
3. Google the place
It doesn't hurt to see if where you are going exists outside the website it was advertised on.
4. Bring a friend (or few)
It can be nice to have a familiar face around. And it's good to have a partner if you end up in a "The Wrong Mans" type of situation.
5. Be prepared for dirt
Not everyone loves bleach.
6. Be prepared for manual labour
Think of it as a free gym membership. Make sure you bring your own working gloves if you go to a farm or building site. Also have some sturdy shoes.
7. Get contacts who do these kind of projects and find out about good projects from them
These can be friends, people you meet in hostels or others you meet volunteering.
8. Tell people where you are going
This is just sensible.
9. Bring cards
A pack of cards = friends.
10. Be helpful
If you find yourself on a good project and want to stay longer, it doesn't hurt to be a good volunteer. Also helpful people are just nicer to be around.
11. Only go if you intend to work
In one place where I volunteered, a team member moaned about having to work a few hours a day - they didn't seem to realise it was a small (or no) price to pay to live in a hotel with food and a swimming pool for free.
12. If you find a good place, don't move on too soon
If you like the work and you're getting free food and accommodation, why leave? The grass isn't always greener.
13. Try to find a friend with some good skills to travel with you
If you have a friend who is a plumber, builder and registered vet, that's perfect. Trade skills can be very useful and people are likely to want you to help them on their projects.
14. Learn the language of where you are going
Just a few words of the language of the country you are volunteering in will be extremely helpful, not everyone speaks English.
15. Adapt your application to each project you apply for
A yoga centre won't want you to have the same skills as a nanny.
16. Bring snacks
You never know how good the food you are provided with will be.
17. Don't be exploited
There a people who will want you to work for more than a reasonable amount of time. If you don't like it you can leave. If you think a project is not suitable to host volunteers, let the website (or other source) you found it on know so others don't have a bad experience.
18. Have fun
Volunteering is an amazing experience, enjoy it.
Register for free to continue reading
Registration is a free and easy way to support our truly independent journalism
By registering, you will also enjoy limited access to Premium articles, exclusive newsletters, commenting, and virtual events with our leading journalists
Already have an account? sign in
Register for free to continue reading
Registration is a free and easy way to support our truly independent journalism
By registering, you will also enjoy limited access to Premium articles, exclusive newsletters, commenting, and virtual events with our leading journalists
Already have an account? sign in
Join our new commenting forum
Join thought-provoking conversations, follow other Independent readers and see their replies