Top 5 summer holiday destinations in Europe for the cash-strapped student
Jetting off after the academic year doesn't have to hit the bank balance hard
Oscar Berkhout
iStudent
Thursday 04 February 2016 11:11 Comments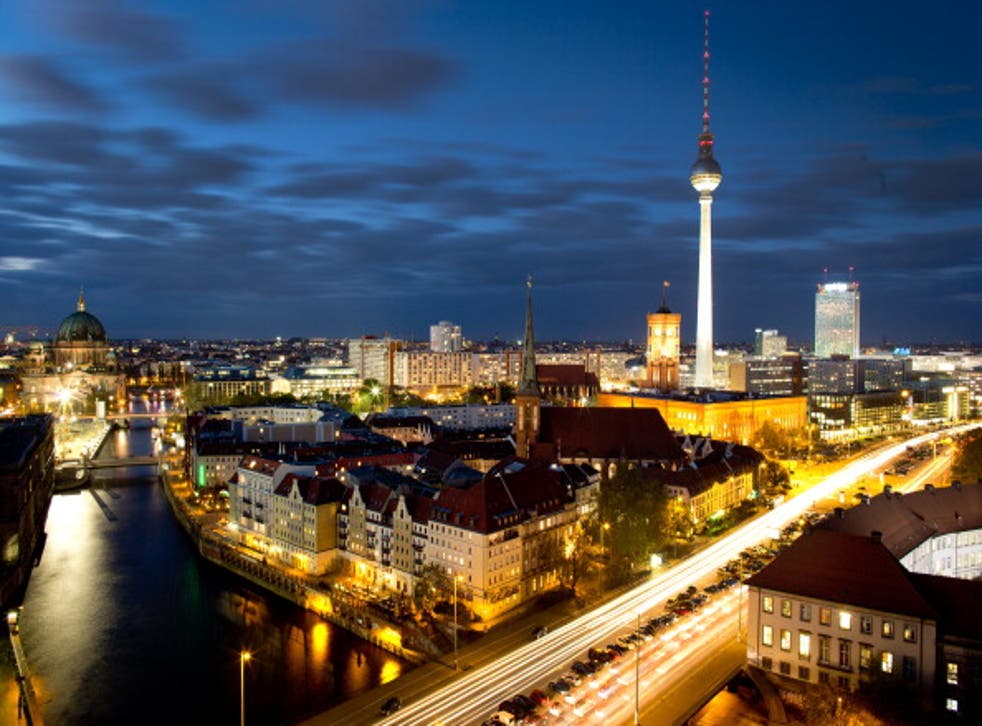 Student budgeting is a pain, especially when nearing the end of the academic year and your bank balance slowly dries up before your very eyes. You want to take a trip overseas in the summer, but it seems out of budget; flights are expensive, and to get to somewhere popular for a reasonable price is pretty difficult.
However, there are plenty of destinations throughout Europe that are not only kind on the student pocket, but also offer a lot more than you may think: cheap flights, a great exchange rate, and beautiful scenery, so here's a short list of the places you should be considering to take a trip to this summer:
1) Istanbul
Maybe not the first destination you'd think of, but with cheap flights, an abundance of bars from which you can be cured with a traditional hammam the following morning, Istanbul has a lot to offer. Trips to the Turkish capital come in at just over £60 each way in mid-June. The city isn't expensive either with very affordable hostels, lovely traditional food, and the average price of a beer coming in at just under £3. With lots of history, the city also offers many a landmark to visit - the Hagia Sophia is beautiful when lit up at night.
2) Berlin
Although already very popular, the German capital has to make the list. Berlin is a versatile city and has something for everyone. There are plenty of sights to see, the Berlin Wall (obviously), the Brandenburg Gate, and the Reichstag Building just to name a few. The Metro is a great, easy way to get about - just hop on and wonder around. The nightlife is well-known, with plenty of bars around the centre. As well as lots of clubs and a big underground rave scene, Berlin is definitely the place to party. Flights are around £30 each way, so the two-hour trip is well within budget.
3) Hvar
Located on Croatia's beautiful coast, Hvar is the ideal place in the sun. That clear sea water most are dying to Instagram will be all yours and, although mostly rock beaches, the water and weather eliminate any wanting towards sand. In Hvar, you're spoilt for choice when it comes to bars and restaurants. The nightlife is something notable, and Carpe Diem isn't just a bar, it's a party island. That's not the only island about though - it's easy to visit other neighbouring ones and explore more of Croatia's lovely coastline. Flying to Hvar can be a little pricier than other options but Croatia, as a whole, is considerably cheaper than the other options of Berlin and Seville.
4) Ljubljana
Slovenia's capital offers a great mix of nature and city culture; interrailers will have heard of Lake Bled and its charm, which is a convenient 45-minute journey away. The city itself artsy, hip and most importantly, cheap. There are plenty of things to do: parks and museums if you're looking to get a cultured feel for the place, but also lots of places to grab a beer and a bite to eat in the centre. Ljubljana seems to be a staple city for those interrailing throughout Europe. With flights around £100 either way in mid-June, it may seem a bit out of budget but, like Hvar, the cost of living is much cheaper in comparison to other destinations within central Europe.
5) Seville
Southern Spain guarantees you good weather and plenty of sangria. Wine-tasting, some tapas, chilled-out bars, Seville offers a getaway if you're looking to take it easy and have some time in the sun. Plaza de España exhibits classic Spanish architecture, as well as many other historical buildings within the city, so you're also able to enjoy the scenery. Seville is another alternative to the ever-popular Barcelona and Madrid and, although the flights can be a bit more expensive in comparison to the other two Spanish cities, it gives you somewhere else to explore.
Register for free to continue reading
Registration is a free and easy way to support our truly independent journalism
By registering, you will also enjoy limited access to Premium articles, exclusive newsletters, commenting, and virtual events with our leading journalists
Already have an account? sign in
Join our new commenting forum
Join thought-provoking conversations, follow other Independent readers and see their replies