What life is like for a commuter student
Money worries and mum's cooking can mean some students prefer to commute from home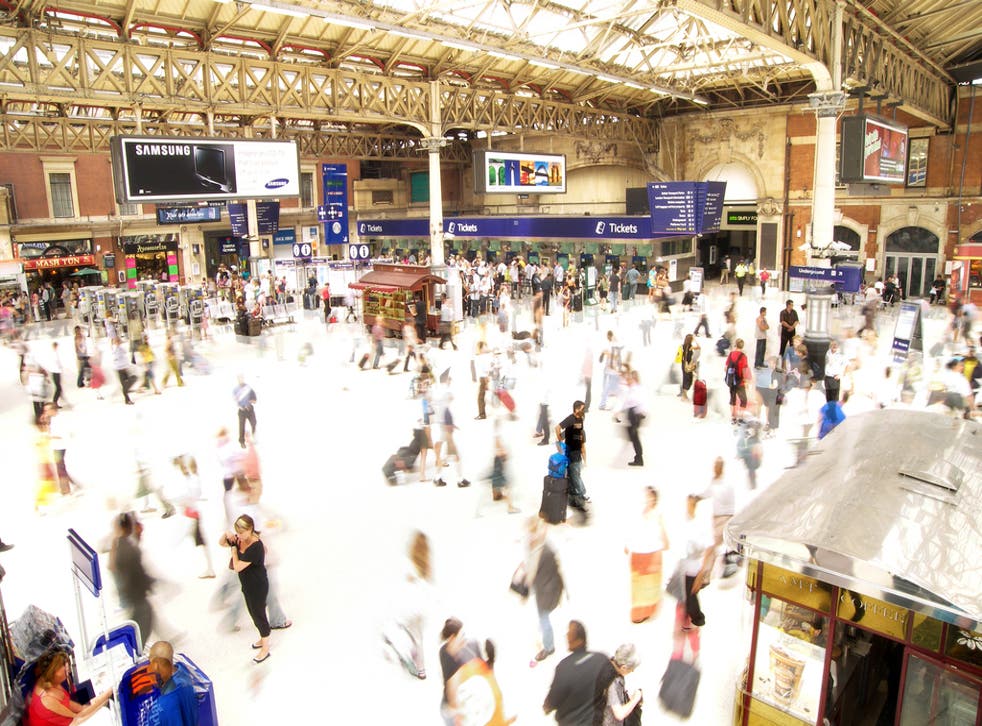 University is a whirlwind of new-found independence; whether it's moving to a brand new city, making meals for yourself by scratch or even chasing that deposit you were owed months ago from your dodgy landlord.
While daunting, moving away from home to start a brand new life is a rite of passage for every new generation of undergraduates. But with debt for students starting this year estimated to come to £53,400, it's unsurprising that commuting to university is an increasingly attractive option for incoming freshers. In fact, the Higher Education Statistics Agency (HESA) reports that 297, 870 students now commute from their parental home.
But while opting to live with your parents during university may save you money, are student commuters missing out on opportunities to integrate in campus life that their on-campus students take for granted?
While their on-campus counterparts enjoy a ready-made friendship network in student accommodation from freshers' week, commuters do not benefit from the identical privilege of falling into friendship groups in their halls and often have to make more of an effort to forge friendships.
Caroline Foster, an accommodation manager at Sheffield, says: "We encourage students to live in university accommodation, as this gives them the opportunity to live within a diverse and integrated community of students."
And when lectures can often amount to a mere few hours per week, it's unsurprising that developing friendships with coursemates can similarly prove challenging. Feeling alienated from the university community is an all-too familiar feeling for second year student commuter Alice.
"Freshers' week was one of the most isolating weeks of my life, mostly consisting of coming to class for a few days a week and returning straight home," she says.
She believes social media intensified this: "Seeing photos of my home friends who opted to go outside for university on my Facebook and Twitter news feed out clubbing with their new flatmates mostly every night only served to highlight how isolated I really was."
But for many like Alice, such isolation from the university community is not merely temporary, but endures for the remainder of the academic year. For the most part, societies cater for those living on campus. Sporting clubs, which frequently host weekly socials are more often than not held in the evenings, which can often prove too much of an inconvenience for commuters. Balancing childcare responsibilities, work or family commitments can also serve to limit opportunities to attend meetings on campus. It's consequently unsurprising that commuter students can often struggle to fully engage in their student unions.
It's crucial that universities make more active efforts to ensure that people living off campus feel included in the university community. Birmingham, for instance, deserves great raise for its successful Home Students Association (HSA) which aims to provide commuters with the best possible social experience at university that on-campus students take for granted. Through regularly hosting a range of social events and activities including club nights, commuter students enjoy a ready-made support network which would otherwise be unavailable. Moreover, the Guild of Students boasts the only Home Students' Officer in the UK to ensure that the voices and needs of its home commuters are annually represented.
But while this ought to be celebrated, this is an unfortunately isolated example. For the most part, universities throughout the UK are failing to provide commuter students with the necessary support to ensure that they are not alienated from the larger university community.
But for those that opt to attend a local university, choosing to commute should not hold you back socially. Commuters must make an active effort to integrate themselves such as signing to a sports club and university societies, despite existing time pressures. Whether it's joining paintballing society or fundraising for your university RAG, all provide unrivalled opportunities for commuters to expand their friendship network beyond their course and ensure to enrich their student experience.
Birmingham's home students officer Jagpal Pahal concurs: "I and so many other home students have found socialising a very difficult thing to do at university. But you should not let being a home student hold you back socially. The key thing is to make the most of university and you will absolutely enjoy yourself."
While debt is not an attractive prospect, money should never play a factor in a student's decision to stay at home. University is one of the very few times in your life where you're exposed to new-found challenges, responsibilities and the opportunity to meet those that you've rarely encountered in your sixth form or college bubble.  While having a home cooked dinner and Mum changing the sheets may seem more appealing surviving mainly on a diet of Pot Noodles, choosing to remain at home prevents opportunities for self-development and independence, vital for the workplace and future employment.
My advice? Take the plunge and move out of the parental nest. It'll be terrifying but one of the best decisions you could ever have made.
Register for free to continue reading
Registration is a free and easy way to support our truly independent journalism
By registering, you will also enjoy limited access to Premium articles, exclusive newsletters, commenting, and virtual events with our leading journalists
Already have an account? sign in
Register for free to continue reading
Registration is a free and easy way to support our truly independent journalism
By registering, you will also enjoy limited access to Premium articles, exclusive newsletters, commenting, and virtual events with our leading journalists
Already have an account? sign in
Join our new commenting forum
Join thought-provoking conversations, follow other Independent readers and see their replies