A small step for female education in Saudi Arabia
Saudi Arabia announces plans to open first female-only colleges - run by British universities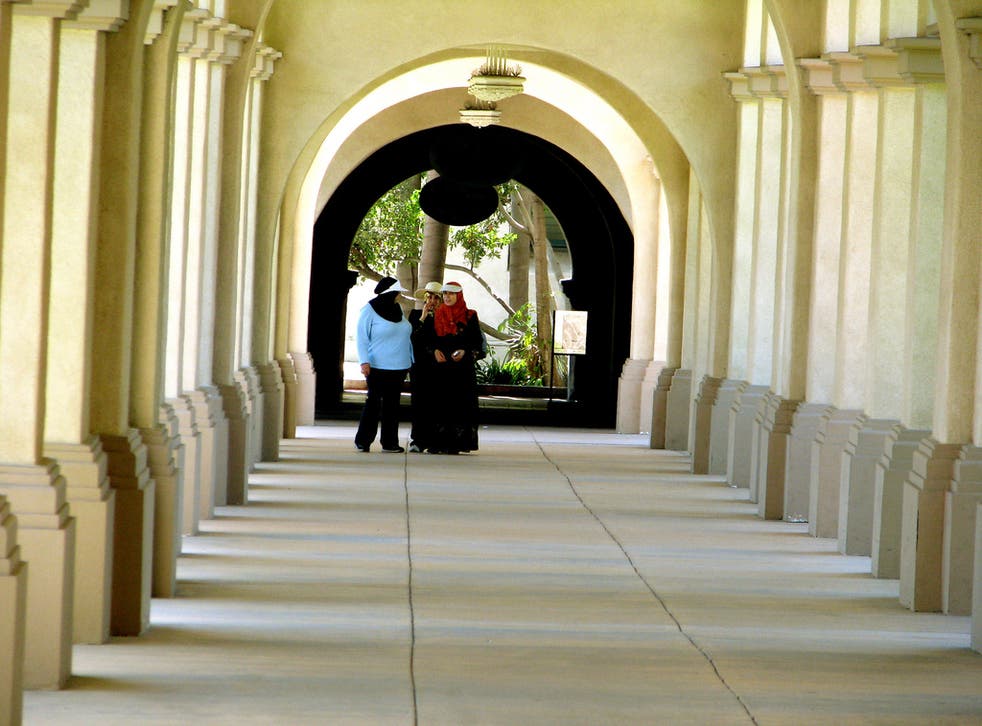 Four segregated vocational training institutes are to be set up in Saudi Arabia, with the first opening this September.
Saudi Arabia was last year ranked 131 out of 135 by the Global Gender Gap, which assessed equality between men and women.
The Nescot Consortium Jeddah Female College of Excellence, due to open in September, will be run by a consortium of three UK further education colleges headed by female principals.
Nescot College, which has already been built by the Saudi government, is one of 10 single sex 'colleges of excellence' being opened, of which four will be female-only. The North East Surrey College of Technology (Nescot), Highbury College Portsmouth and Burton and South Derbyshire College - along with the University of Hull and Birmingham City University, beat competition from 500 other institutions to sign a £75m deal to run the college.
The college presently has less than two months to prepare for the arrival of 600 students, and is aiming to attract 2,000 female students over the next five years.
However, cultural change appears slow. Nescot College principal Sunaina Mann had to be granted special dispensation by the governor of Riyadh to appear on stage for the contract-signing ceremony.
She admitted the experience was 'quite a culture shock'.
Segregation between the sexes is still strictly enforced, with women and girls forbidden to travel, conduct official business, or undergo certain medical procedures without permission from a male guardian, according to the Human Rights Watch World Report (2013).
Suad Abu-Dayyeh, a spokesperson for Equality Now, an organisation that campaigns for women's rights round the world, said: "Much more progress is needed in Saudi Arabia in relation to better access to education, employment and justice."
The partial extension of female education follows decisions taken to allow women to vote for the first time in municipal elections next year.
However, there are still numerous obstacles to female education and employment in Saudi Arabia. Despite the government's decision to invest millions in female education, employment for women remains limited and difficult, as partial government reforms face religious and social conservatism.
Although 60 per cent of graduates in Saudi Arabia are female, only 17 per cent of these women are in the job market. These statistics compare with 75 per cent of men.
Although King Abdullah, who is viewed as a very cautious reformer of women's rights, changed the law in 2011 to allow women to work in lingerie, jewellery, and abayas (the long black robes women are required to wear in Saudi Arabia) shops, progress remains slow.
However, Munn said her presence on stage during the contract-signing was indication of a 'real culture shift happening.'
Nonetheless, the college will provide qualifications in subjects that have been specifically chosen in order to allow women to work from home, such as business administration information technology, fashion, jewellery design, and beauty.
It is hoped that such qualifications will allow women whose male relatives refuse permission for them to enter the workplace to still have the opportunity to work.
The other institutions chosen to run the new colleges, as part of the £690 million deal, are Laureate International Universities (US), TQ (UK), Mondragon (Spain) and Algonquin College (Canada).
Register for free to continue reading
Registration is a free and easy way to support our truly independent journalism
By registering, you will also enjoy limited access to Premium articles, exclusive newsletters, commenting, and virtual events with our leading journalists
Already have an account? sign in
Register for free to continue reading
Registration is a free and easy way to support our truly independent journalism
By registering, you will also enjoy limited access to Premium articles, exclusive newsletters, commenting, and virtual events with our leading journalists
Already have an account? sign in
Join our new commenting forum
Join thought-provoking conversations, follow other Independent readers and see their replies