A year of solitude: My year abroad in Colombia
Thinking of spending your university placement outside of Europe? Take up the challenge and venture further afield; there's a whole world to be found out there
Iman Amrani
Friday 25 January 2013 10:44 Comments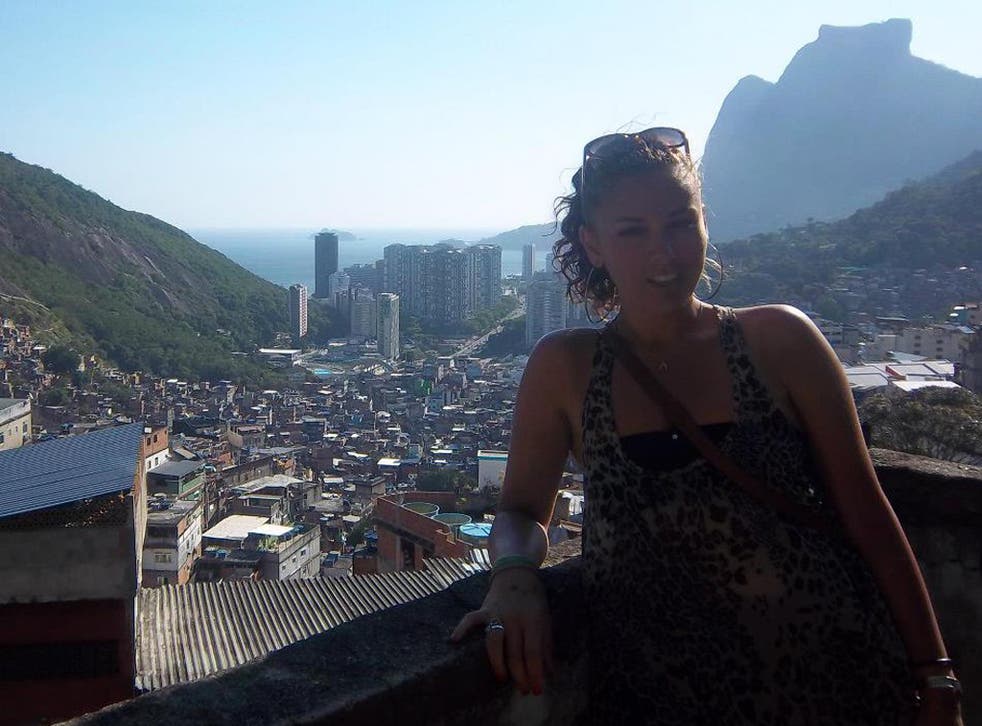 University life is one big bag of choices. The freedom to choose between 'repping' various university teams, partying until the break of dawn on a Wednesday or opting to live solely on Tesco value products in order to save your cash for more important things, is what gives university its exciting flavour.
Some decisions are considerably more significant and have greater implications for the future. Last year I had to make one that that was more challenging than any of my module choices, accommodation worries or exam concerns, taking me from the University of Leeds all the way to Bogota, Colombia.
As a student of Spanish and Philosophy, a year abroad is a compulsory part of the degree. However the usual route for most language students is to Erasmus it down to Spain, either teaching or studying abroad for two semesters. For many of my friends, the promised money was too good to turn down and they hurriedly sent off their applications, patiently waiting to see if they would be sent to the destinations they had requested in sunny, sunny Spain.
We had been made aware that it was possible to apply externally through the British Council to work in Latin America, with teaching placements available in Mexico, Argentina, Chile, Colombia and Ecuador. I just couldn't shake the idea out of my head, and I duly received my acceptance letter in the spring for a placement in Colombia.
By taking up this British Council placement while still at university I not only have the very comfortable wage that all of the language assistants are paid, I also have the extra support of three £700 reduced loan instalments throughout the year. This means that I have £2,100 extra to go travelling with during my holidays, which the other assistants who are graduates have to make do without. Student finance reimburses flights home for eligible students, including up to three visits back throughout the year (I wouldn't be taking advantage of those, mind you).
The economic support available is a little known fact, and many students who were scared off the Latin American option by the costs are kicking themselves now. I am on the reduced loan tariff as I have no bursaries or grants during the year yet with just that and the wage I earn, I have managed to travel all over the country. I even got to go to Rio in October to visit a friend from Leeds who is studying there, without needing support from my parents. In summer I will be flying back via New York and there is still a lot more travel to be done between now and then. Most of the people I know who have graduated are in no position to go travelling, and if they do get around to it they have to eat into their savings.
Besides the concerns about money, many students (and their parents, including mine) were worried about safety in Latin America. When I told people that I was going to Colombia the general consensus was that I was crazy. The images of Pablo Escobar still overshadow the international profile of the country, and the issues with the guerrillas, paramilitaries and FARC have done little to bring light to the murky picture. In truth, Colombia has been nothing like how people imagine it to be. While there are big issues regarding internal displacement and conflict, this does not make Colombia a no-go zone for foreigners to visit and work. Knock on wood, I have had no nasty experiences or muggings. That isn't to say that it isn't exciting and unpredictable living here, or that one has to take a bit more care than when in Europe, but the fear factor shouldn't be the one that is keeping you from boarding the plane.
There are amazing restaurants, stunning skylines and mountain views in almost every city. I have been to hot water springs, waterfalls, beaches and rivers as well as experiencing live in small villages and bustling cities. Apart from that, there are the obvious benefits of perfecting a second language, meeting lots of new people and pushing your personal boundaries. While there have been some challenges and difficulties along the way, (the 'machista' culture, issues with the bank and 'Latin time' to name a few) I have not once regretted my decision or wanted to be back at home.
Incorporating travel into your studies means that it can be used to enhance your degree instead of being seen as a gap on the page. Not to mention that fact that getting internships anywhere is very tricky, and often students find themselves in unpaid positions. This year has served as a kind of placement, where I have supported myself economically, and afterwards I will be able to say that I spent two semesters working in one of the most elite universities in Colombia. That's certainly something worth sticking on the old CV.
The opportunities on offer at uni can blow the mind during freshers' week, after which many are happy to go with the flow and settle for the freedom that they have of simply living away from home and having a great time with friends. However, uni years speed past quickly and it is important to try and take advantage of as many of the options available while you are studying, whether it's going to Canada with your French degree, going to Rio for Portuguese or taking an internship even further afield.
It certainly isn't for everyone, but you should give it some serious thought before you make a decision, as it could be the one that shapes the rest of your life. For me, my most memorable experiences from university will be from the adventures that I have had here in Colombia and it has made me focus on where I want to be after this year and my degree are over.
Iman Amrani is in her third year at the University of Leeds, she spent her gap year in the Dominican Republic on a placement with Project Trust and writes for the Leeds Student. Follow her on Twitter here.
Register for free to continue reading
Registration is a free and easy way to support our truly independent journalism
By registering, you will also enjoy limited access to Premium articles, exclusive newsletters, commenting, and virtual events with our leading journalists
Already have an account? sign in
Join our new commenting forum
Join thought-provoking conversations, follow other Independent readers and see their replies