Drugs, arson and violence: My year abroad teaching in France's own Tower Hamlets
Language students' years abroad were never meant to be this tough. But James Rothwell taught at a notorious Parisian school and lived to tell the tale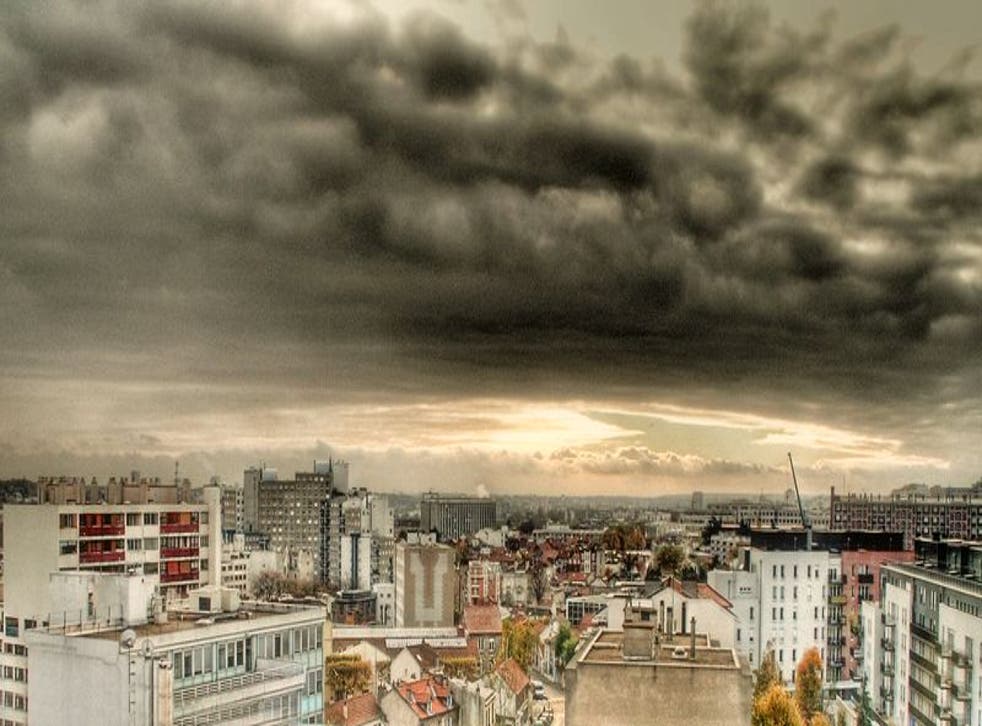 It is eight o'clock in the morning and Mr Hamoudi, an English teacher in the notorious banlieues of Paris, is leafing through his class register.
"This one is very difficult," he says, jabbing his finger at a headshot of a boy of eight or nine, "his parents were evicted and they might be thrown out of the country. Living in a hotel now. Very troubled boy."
"She is intelligent and works hard," he says, pointing to a young girl, "but it's a terribly sad story. Her mother committed suicide recently. We're keeping an eye on her."
"And this one wants to be a tough guy," he sighs, pointing to another, "bad situation at home. Violent parents, we think. Takes it out on his classmates."
I'm beginning my first day as a languages assistant in Seine- St-Denis, the notorious Parisian suburb which made headlines in 2005 after rioters clashed with police and burned over 9,000 cars.
Mr Hamoudi is one of the more driven teachers at the school. Undeterred by the students' slipping grades and disadvantaged backgrounds he is determined to bring out the best in them.
Even the school premises are against him - dilapidated mobiles homes set up after the old school was burned down. He and his colleagues have been waiting almost 10 years for the council's blueprints of a salubrious new building to become reality.
"What I try to teach the pupils here is that they are a bit like plants," he tells me, "With a plant, it doesn't matter what's under the soil, what is important are the flowers that grow at the top. Your roots aren't important here, it's what you achieve."
It's a stirring pep talk for my first hour on the job. But I quickly learned that some pupils were so entrenched in the mentality of the '93', France's very own gangster culture, that they had little interest in ever leaving the banlieues.
After an exhausting first period inventing elaborate ways of miming household chores, I slip into the hubbub of the staff room, where a hushed discussion is taking place about what to do with a certain third year pupil.
"They've got to get rid of him," one of them was saying, "he belongs in a psychiatric unit, not in a school. He could flip out at any moment."
I would find out later that the pupil in question - let's call him X - had taken to bullying a small new boy with a broken nose. Upon arrival, the new boy explained to classmates that no one was allowed to touch his face because it was still fragile. Curious to know exactly how fragile, pupil X picked the boy up by the ankles in the playground and dropped him head first on the concrete, causing his face to cave in.
But the Collège's resident psychopath was the least of my troubles during my time as an assistant. I spent much of my eight-month tenure waging a one-man war on truancy.
The worst culprit had developed the curious habit of taking a bathroom break at 20 minutes to 12 every day and never coming back. When I brought this up with one of the English teachers, she explained he was trying to get a head start arriving on time at his 'job'.
"What do you mean?" I asked, "What job?"
"We're pretty sure he helps his older brother sell drugs at an apartment block across town. They pay kids to sit on the couches outside and watch for the cops," she said matter-of-factly.
It sounds like a scene straight from The Wire - but for many young people in the northern suburbs it is a daily reality, and a tempting way of making some precious extra cash.
Yet there were others determined to get out of the suburbs. Among them was Rachid, a youngster of 15 who would linger after class and try to squeeze in a few extra moments of practicing his English with me. He wanted to become a diplomat and shunned his classmates at break time to pore over Wikipedia articles on European countries.
Kids like Rachid quickly became the reason I got up in the morning and every time a troubled student picked up a new phrase or piece of vocabulary it was a major victory.
Eight intense but rewarding months later my time in Seine-St-Denis drew to a close, as did construction work on the school's new premises. Nearly a decade after a fire ravaged the old collége, pupils could finally learn in an environment with computer rooms, interactive whiteboards and functional central heating.
But the truly striking aspect of the new school was the gigantic sign of France's national motto placed above its main entrance, the words 'Liberte, Egalité, Fraternité' embossed in 10-foot-high black letters.
Even for the indefatigable Mr Hammoudi, it was an irony too far.
"I don't know why they want to put that sign up there," he told me as we walked through the school gates on my last day as an assistant, "all it does is draw attention to the lack of equality among children in France. It's like they put it up for a joke or something."
Register for free to continue reading
Registration is a free and easy way to support our truly independent journalism
By registering, you will also enjoy limited access to Premium articles, exclusive newsletters, commenting, and virtual events with our leading journalists
Already have an account? sign in
Register for free to continue reading
Registration is a free and easy way to support our truly independent journalism
By registering, you will also enjoy limited access to Premium articles, exclusive newsletters, commenting, and virtual events with our leading journalists
Already have an account? sign in
Join our new commenting forum
Join thought-provoking conversations, follow other Independent readers and see their replies