Dutch universities: a lesson in value for money?
Dutch education is a bargain and a great way to boost your international job credentials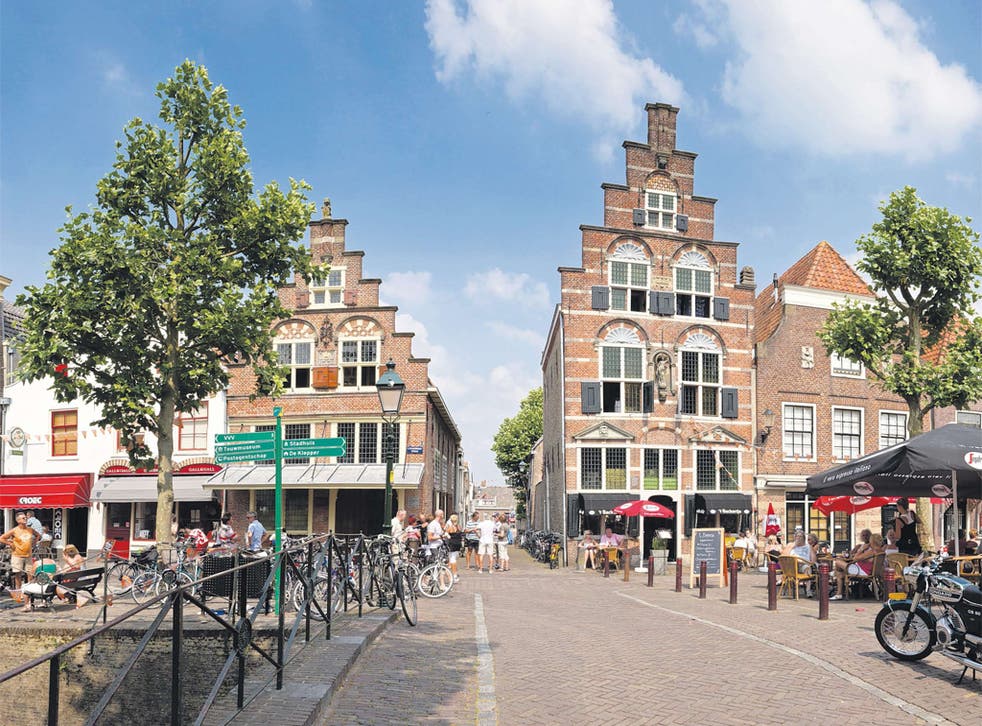 It's been well reported that British students, facing tuition fees of £9,000 a year at home, are crossing the Atlantic to study at America's institutions, where brimming endowments can mean generous scholarships and bursaries to offset fees.
It's a less well-known fact, however, that a short hop over the Channel and students could be studying at one of the world's top universities for around £1,500 a year. As members of the EU, British students can take advantage of the high quality, state-subsidised higher education sector in the Netherlands, where 12 universities are in the top 200 of the Times Higher Education world rankings – the highest placed is Leiden University at number 64 – and the Dutch system is ranked third for "best value higher education system in the world".
Communication is almost never an issue since increasing numbers of Bachelors programmes are now being taught in English and the Netherlands as a whole is widely fluent in our language. While universities run Dutch language courses for their international students, it would be perfectly possible to leave after three years having learned little more than the words for hello and thank you – although this would be a wasted opportunity.
The Netherlands already hosts around 81,000 international students, mostly originating from Germany, China, Belgium, Spain and France. "While British students are just a small proportion at the moment, the applications are rising as more and more see that we offer good quality education and it is a lot cheaper than the UK," says Karl Dittrich of VSNU, the association representing the research universities in the Netherlands. But it isn't just about money. "It's a very positive experience for them, not just in terms of their finances but also in terms of their social skills and confidence."
Tuition fees are around €1,800 a year, one sixth of the level in the UK – although the bill needs to be paid up front and isn't eligible for support from the Student Loans Company. On top of the fees, students must also find the money to live abroad. There's no tradition of on-campus housing in Europe, so students have to find their own private accommodation. Rents vary depending on whether or not the room is furnished and where you are studying: Amsterdam is more expensive than smaller towns, for example. A rough guide would be €300 to €600 a month.
Add in food, books, leisure and local travel costs and you're probably looking at expenses of around €750 to €850 a month – so a living budget for a year is probably a little over €10,000. To this, it's important to add travel costs for trips back home. These needn't be expensive – budget airlines fly to many of the big cities for around £30 – and travel within the Netherlands by train and bus is very reasonable.
British students can top up their income with work, such as shifts in bars and supermarkets, and those working more than 32 hours a week are entitled to an additional grant, although student advisers point out this doesn't leave much time for studying. And be aware that if you do take up paid employment, you will need to take out Dutch health insurance.
If this sounds daunting, take heart. Dutch universities are very keen to capitalise on their price advantage over the UK and are actively recruiting British students. They have well staffed and friendly international offices that aim to make the process as painless as possible.
Your first step towards studying in the Netherlands is to check which universities are offering subjects taught in English: a good place to begin your search is studyinholland.nl, which also includes information about the structure of the Dutch higher education system as well as an online database, Study Finder, of courses that are taught in English.
Then it's time to visit a few institutions. Because the Netherlands is a small country and has great transport links, it should be possible to visit several in one day. "Students can attend an open day or visit throughout the year and sit in on a class," says Sandra van Beek, manager of international recruitment at the University of Applied Sciences Utrecht, which is a popular student town located in the centre of the Netherlands.
The teaching style may be quite different from a British university, with small class sizes (VSNU says there is usually one tutor for every 20 students), lots of discussion, problem-solving and project work. Utrecht runs a "first 100 days" programme to help its international students adjust. "We cover language, culture and way of teaching, which is quite informal and can be a culture shock for some students," says van Beek.
For those won over by the charms and the price tag of the Dutch system, then the advice repeated again and again is to apply early. Although applications can usually be received up until the end of August, most say May is a good deadline to aim for to make sure everything runs smoothly and you get first dibs on housing.
For example, at the Eindhoven University of Technology (TU/e) students then get a confirmation statement in May or June. "With this statement we ask the students to indicate which services we can start arranging for them, including housing, insurance and opening a Dutch bank account," explains Mirjam Hagoort, co-ordinator in the international relations office at TU/e, which currently provides seven Bachelors programmes in English. "If a student indicates that he wishes us to arrange housing for him, we will make sure that once the student arrives in Eindhoven, housing is ready for him." Given the competition for suitable private rented rooms in many university towns, this is worth taking advantage of by getting applications in early.
Because of its small size and trading heritage, the Netherlands has a very open society. Students are encouraged to take international internships and the universities all tend to have strong links with big blue chip companies and higher education partners overseas. Globalisation has made this dimension increasingly important and, given the typical stay-at-home profile of UK students, could deliver a needed edge on graduation. "Employers want students who have an international outlook and by deciding to study here, and live here, it shows you have the right skills and competencies," says van Beek. "It looks good on the CV and it's also good for your personal development."
Perhaps it's time to think about going Dutch?
Register for free to continue reading
Registration is a free and easy way to support our truly independent journalism
By registering, you will also enjoy limited access to Premium articles, exclusive newsletters, commenting, and virtual events with our leading journalists
Already have an account? sign in
Register for free to continue reading
Registration is a free and easy way to support our truly independent journalism
By registering, you will also enjoy limited access to Premium articles, exclusive newsletters, commenting, and virtual events with our leading journalists
Already have an account? sign in
Join our new commenting forum
Join thought-provoking conversations, follow other Independent readers and see their replies