Pack your suitcase for a year working abroad
With interns three times more likely to find a graduate job, Helen Saul shares some of the trials, tribulations and ultimately rewarding experiences of her year in Paris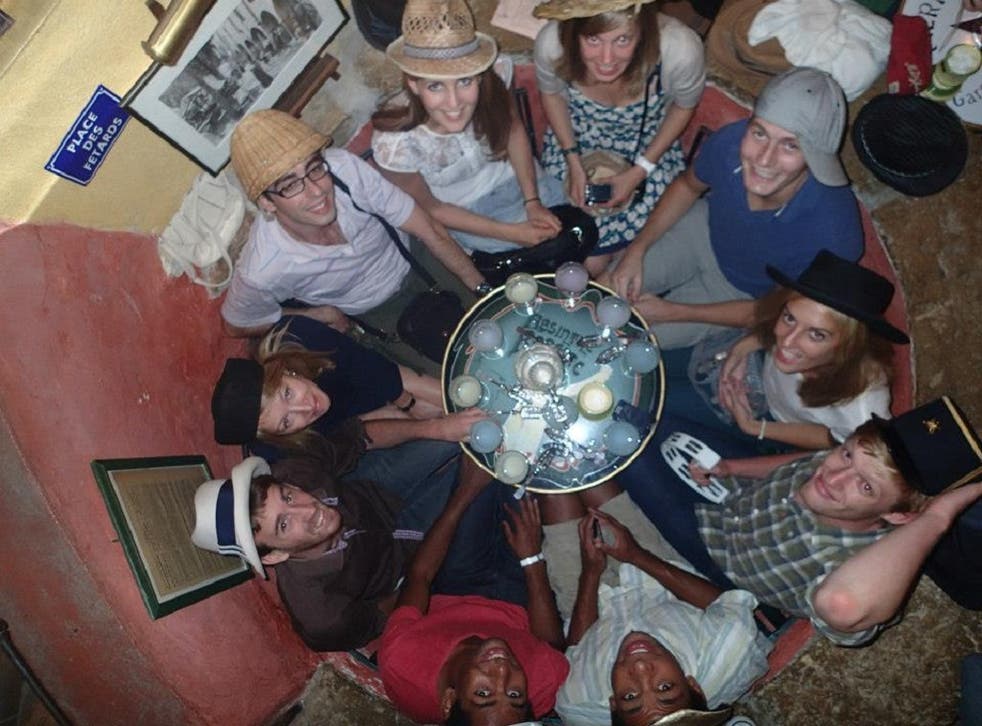 One month into my year interning abroad, I was sitting in a police station giving a statement in broken French, and wondering if this was what my tutors had in mind when they told me I would gain 'life experience'. Having 300 euros stolen was the latest in a steady stream of events that had already tempted me to give up, go home, and console myself with the fact that I tried.
Fast-forward nine months and I not only know that I made the right choice staying, but that working abroad gives the unique opportunity to educate students in how to deal with the real world. With a recent YouGov poll stating that 63 per cent of employers believe young people lack insight into the working world, it makes sense to seek such experience now.
University might offer the chance to learn about and debate things that other people have accomplished, but a year spent working away from this relative safety net allows students to realise their own ambitions. It gives the time to reflect on a plan for once the artificial bubble of campus life has burst onto the big wide world of work. After three years of studying, exams and socialising with a set of people not too dissimilar from themselves, students are often stuck struggling for direction or purpose and left simply wondering what's next. Working abroad teaches us to view education as ever-evolving; learning is not confined to the constructed setting of lecture halls and seminar rooms, but rather can be continued throughout our lives, making us adaptable and responsive to new situations as a result.
A placement abroad prepares for this jolt into working life in a way that no amount of essays or assessments can ever do. Living in another country and culture ensures situations and challenges on a daily basis that are testing but ultimately offer the rewards of independence, self-assurance and motivation.
My own experiences taught me to view each (mis)adventure as a learning curve and approach problems with a level head, good judgement and healthy dose of humour. Sure, the initial sense of being lost both literally and linguistically may not have been laugh-a-minute at the time, but every situation led to a solution or encounter with interesting, vibrant new people and a fair few stories to recount back at home.
Being planted into an unfamiliar setting nurtures openness, empathy and a deep-rooted understanding of cultural differences. More importantly, it stimulates a desire to celebrate this. Of course, choosing to work abroad isn't an easy decision. It takes guts and an effort to plunge in head first. Even then, there may be a significant gap between the reality of your life and how friends at home perceive it. Their visions of interning in Paris around a romantic hub of activity and culture might be half-true, but this misses out the less glamorous side of shocking levels of homelessness, seeing women with babies on the streets, and realising that not everyone is in a position to find a 'quick-fix' solution to their problems.
While the same difficulties, are of course, to be found in England, they are somewhat shielded by the security of campus life. It's easy to become caught up in the student routine so moving to a foreign work environment allows perspective, putting studying into context. With this awareness of wider world issues comes a certain level of maturity which can prompt decision making about students' own life paths.
The struggle for a graduate job in today's climate is part fight, part intricate dance to showcase and prove your own skills and achievements against a background of hundreds of capable candidates. A year abroad not only highlights a students' skills but shows employers that they have used them in a transferable context, again and again. Moreover, the taste of work afforded ensures a real motivation to do well and a sense of direction upon return to university.
Working abroad offers the chance to become well rounded and reflect on your own career aspirations. Interns are three times more likely to find a graduate job according to a recent survey. In addition to increased employment prospects, the year abroad is an incredible experience of meeting new people, seeing new places and trying new things. Students can expect unexpected but valuable adventures ahead - and yes, giving police statements in another language is included!
Helen is a third year French and Management student at Lancaster University, who has split her year working abroad between internships in Antibes and Paris. Follow her on Twitter.
Register for free to continue reading
Registration is a free and easy way to support our truly independent journalism
By registering, you will also enjoy limited access to Premium articles, exclusive newsletters, commenting, and virtual events with our leading journalists
Already have an account? sign in
Register for free to continue reading
Registration is a free and easy way to support our truly independent journalism
By registering, you will also enjoy limited access to Premium articles, exclusive newsletters, commenting, and virtual events with our leading journalists
Already have an account? sign in
Join our new commenting forum
Join thought-provoking conversations, follow other Independent readers and see their replies