So what is liberal arts, and why does everyone in America study it?
Majors, lecture theatres and classes all day: what is college really like?
Deanie Vallone
Monday 11 November 2013 16:58 Comments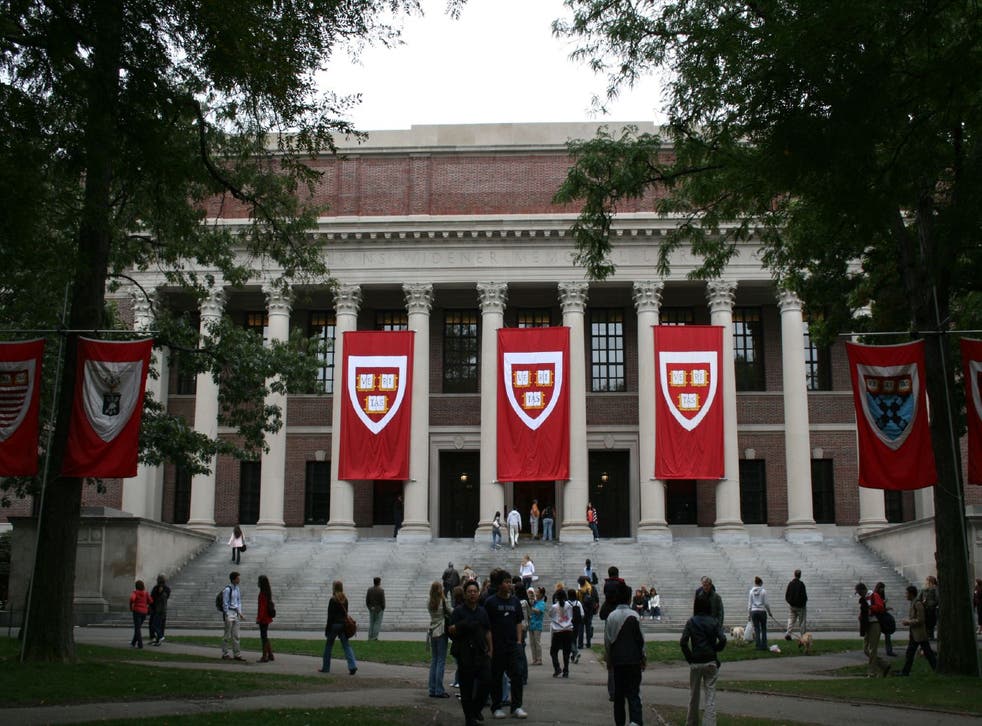 You've heard so much about it. It seems like everyone in the States attends a "liberal arts" college, no matter whether they're at a prestigious Ivy League university, or on a football scholarship at a tiny college in the middle of Nebraska. But what does the "liberal arts" system actually mean?
The school year, the school system
Unlike the three-term year of UK universities, most US universities are broken down into two semesters which last about 14 weeks each. This allows more time focused on particular classes, as well as more time on specific assignments.
Liberal arts universities are based around a credit system. Each class is worth a number of credits (usually three or four). Students are required to take a certain number of credits per semester, and in total in order to graduate.
For grading, students are assigned letter grades (A, B, C, D, F) which are associated with a percentage (for example: an A is worth 4.0). Instead of a class mark, students receive a Grade Point Average (GPA).
Oliver Bell, an Englishman completing his BA at Cardinal Stritch University Wisconsin likes the GPA approach.
"It gives a more accurate view of how you perform in the classroom," he says. "However, it can be annoying when your non-major classes cause your GPA to drop."
Majors and "general education" courses
Perhaps the biggest difference between a US liberal arts university and a UK university is in the name. "Liberal" in this case is not a political allegiance, but is used to explain the diversity in subject matter offered at the universities.
Students pursuing a liberal arts degree focus on a "major", a subject of choice, but they're also required to take General Education courses in almost all of the other basic subjects offered—from religion and music to chemistry and psychology.
"It's very similar to doing A-levels," says Bell.
It usually takes students a little longer than in the UK—about four to five years—to finish a BA. That extra time also allows students to think deeply about which major they want to pursue.
"Students don't have to choose a career focus right away—they have time to explore," says Laine Phillipa, the former director of international education at CSU. "The courses may introduce them to many topics they have not learned about before. These courses broaden perspective and could lead them to a totally new career focus."
Aimee-Jane Nash, who came from England to Northern Michigan University for her BA and is now pursuing an MA at Marquette University, agrees: "It enabled me to see what other options there were."
The variety opened her up to a new community as well. "I also got to meet other students who were interested in widely different subjects."
While the required courses may frustrate some students who only want to pursue their chosen subject, it offers students the opportunity to dabble in other fields of interest. In studying a wider range of subjects, students discover new and interesting ways that unrelated subjects compliment their chosen field.
"I chose the US to cultivate myself as a person," says Sam Wickens, a Londoner who received his BA from CSU. "The degree appealed to me as it enabled me to take a wide array of classes that cover various aspects of what I'm interested in."
So how is this variety actualized in the academic work?
Classrooms and class work
Depending on the size of the university in the US, class size will vary. Larger state universities will have massive lecture halls with hundreds of students. However, smaller private universities make an effort to keep class sizes below 30 students.
These classes, while offering a small lecture-type component, are often closer in style to a typical UK seminar, relying on the participation of students to keep the discussion going. Class work in the US is very eclectic. "You need to be ready for the amount of versatility required from yourself," Wickens says.
Furthermore, a student's grades don't just come from one or two tests at the end of a semester or year. According to Phillipa, there is usually much more homework, and 2classroom participation plays a big part of a student's grades."
This may seem daunting at first, but it has its benefits. This class set-up often "emphasizes skills that can be used in any career, including report writing, group presentations, critical thinking, and group work," says Phillipa, noting that when "you have a firm grounding in these areas, you have additional vocation skills that can enrich any career—or help you change careers later on".
In UK universities independent learning is highly valued, and while important in US universities, many liberal arts programs value mentorship and collaboration. Liberal arts universities "encourage questions, collaboration, and for students to seek constant input from advisors and professors", says Natalie Tamburello, an alum of both Whitman College in Washington and Cambridge University.
"That kind of involvement is seen as dedication and passion."
Register for free to continue reading
Registration is a free and easy way to support our truly independent journalism
By registering, you will also enjoy limited access to Premium articles, exclusive newsletters, commenting, and virtual events with our leading journalists
Already have an account? sign in
Register for free to continue reading
Registration is a free and easy way to support our truly independent journalism
By registering, you will also enjoy limited access to Premium articles, exclusive newsletters, commenting, and virtual events with our leading journalists
Already have an account? sign in
Join our new commenting forum
Join thought-provoking conversations, follow other Independent readers and see their replies