Teach English, see the world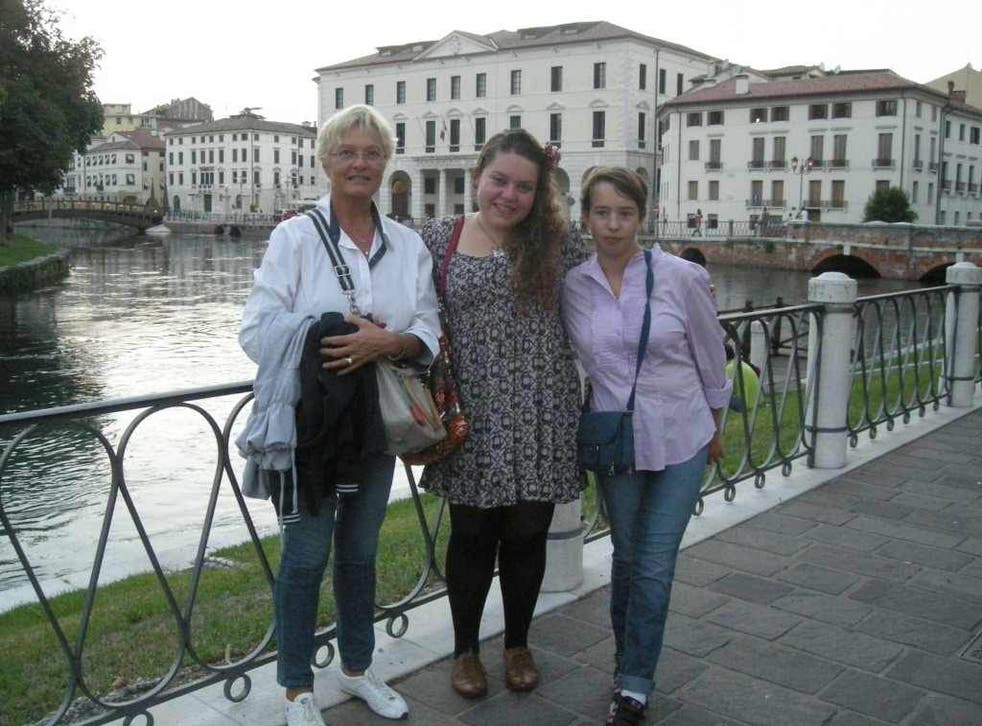 Everybody loves to travel, but to do so when you're a student is a double-edged sword. You have the largest stretches of free time you're ever likely to have, but money is tight and travel costly.
But what if there was a way to travel, experience a culture from the inside, and have somebody else pick up the tab? Even better, what if you could get paid to travel? Teaching abroad during the holidays offers just this, and is a fantastic way to travel the world with lots of unique benefits.
What will I be doing?
There are endless opportunities all over the world for qualified TEFL teachers, but European countries offer the most in terms of short-term contracts over university breaks. If you're looking to get your foot in the door without a teaching qualification, camp counsellor and activity leader roles are a good alternative option to classroom teaching.
"In the summer, we run around 40 courses overseas and for these we require teachers and activity leaders, as well as drama co-ordinators and course co-ordinators," says Zofia Fronek, Manager of Overseas Courses at The English Experience. Most of the company's work is offered in Italy, though they also operate courses in France and the Ukraine. 
LEOlingo Sprachcamps für Kinder offers camp counsellor roles across Germany for around seven weeks each summer, with a week's break to explore the country in the middle of your contract. "With native speakers as counsellors, the children are fully immersed in the language, without having to travel abroad," Jenny McBean from LEOlingo adds. "Our camps offer a varied programme of sports, theatre, arts and crafts, and language games."
Other companies operate in countries such as Spain, France and throughout Eastern Europe. Most offer homestays with a local family for the duration of your work, though the exact 'package' each company offers can vary greatly. Make sure you're clear on all the details when you apply – from the kind of work you'll be doing to what expenses are reimbursed, where you'll be staying and when you'll be paid.
How do I find work?
There are hundreds of teaching opportunities for native English speakers, and they're just a few clicks away. Most university careers centres advertise openings to students, and they provide an excellent start for finding your perfect job abroad. A Google search will reveal a wide variety of information. Two websites in particular are worthy of note; The Big Choice regularly showcases short-term positions overseas, while TEFL.com is the go-to place for longer-term employment.
Many roles offer the chance to get involved with activities beyond simply teaching, so are a great choice for those with relevant hobbies. "On our English camps abroad, the activity leaders need experience of art, sport and drama as they lead sessions in all three of these areas with students aged 6-16," says Zofia.
What do employers look for?
Nell Burnham, a literature student at Queen Mary in London, worked as a drama coordinator in Italy this summer and believes that self-confidence is key. "Confidence is a must have, as when you're facing a gaggle of Italian seven year olds after lunch on a Friday then there's no space for second guessing yourself."
"The best candidates are energetic, hard-working, dynamic, organised, reliable, team-players and above all enthusiastic about working with young people," Zofia summarises. "They are professional yet flexible in their approach, and committed to excellence."
"Ideal candidates should be enthusiastic, outgoing and confident as well as reliable," Jenny adds.
What should I expect?
Nell's favourite part of her experience working at a school near Venice was being in a team of like-minded people. "While everyone has come from totally different backgrounds, the very fact that you've ended up where you are together is a unifying element," she says. "The people I've met teaching abroad have been invariably interesting and diverse characters - and yet all seem to have a certain spark and hunger to meet people and see things and taste things and learn things."
Working with children abroad and living with a host family can be testing though. "The most challenging part for me was being able to handle everything happening at once. New people, a new country, a new culture, new food, on top of mustering the time and energy to plan and carry out lessons. The almost panic-like interest and curiosity for everything around you is probably one of the key reasons I want to return to teach abroad again."
Teaching abroad is one of the most exciting and rewarding opportunities available to anyone, and as a student, you have plenty of time to do short term placements during the holidays. Beyond this, you might find that going native abroad and teaching English is the best way to see the world when you graduate, or even that it's the career you'd like to pursue in the long term. If nothing else, it's certainly a fantastic way to travel for free and make some money during the university break.
Why else should I do it?
Zofia and Jenny both agree that a short-term role teaching abroad can be a fantastic addition to a student's CV, while Nell emphasises the personal and cultural value of the experience.
"Spending some time working abroad can be very beneficial to a student's future career prospects. Through our programme, counsellors are able to open their minds to a different culture and language while also [benefitting from] working and living abroad," Jenny explains.
"As well as allowing them to build key skills, a successful record of short-term employment may also give them an edge in future job applications over other candidates who lack similar experience," Zofia adds.
"The real worth of teaching abroad is so you come back feeling like you understand something you didn't before - whether it's a few words in the native language, how to make tiramisu or how to communicate to someone who doesn't understand you that you need the toilet and fast," says Nell. "These are all things that you otherwise won't have experienced, and that you'll take with you on your flight home."
Click here to read Lauren's blogs about her experience teaching in Italy and living with an Italian host family this summer
Register for free to continue reading
Registration is a free and easy way to support our truly independent journalism
By registering, you will also enjoy limited access to Premium articles, exclusive newsletters, commenting, and virtual events with our leading journalists
Already have an account? sign in
Register for free to continue reading
Registration is a free and easy way to support our truly independent journalism
By registering, you will also enjoy limited access to Premium articles, exclusive newsletters, commenting, and virtual events with our leading journalists
Already have an account? sign in
Join our new commenting forum
Join thought-provoking conversations, follow other Independent readers and see their replies