Florida State University, The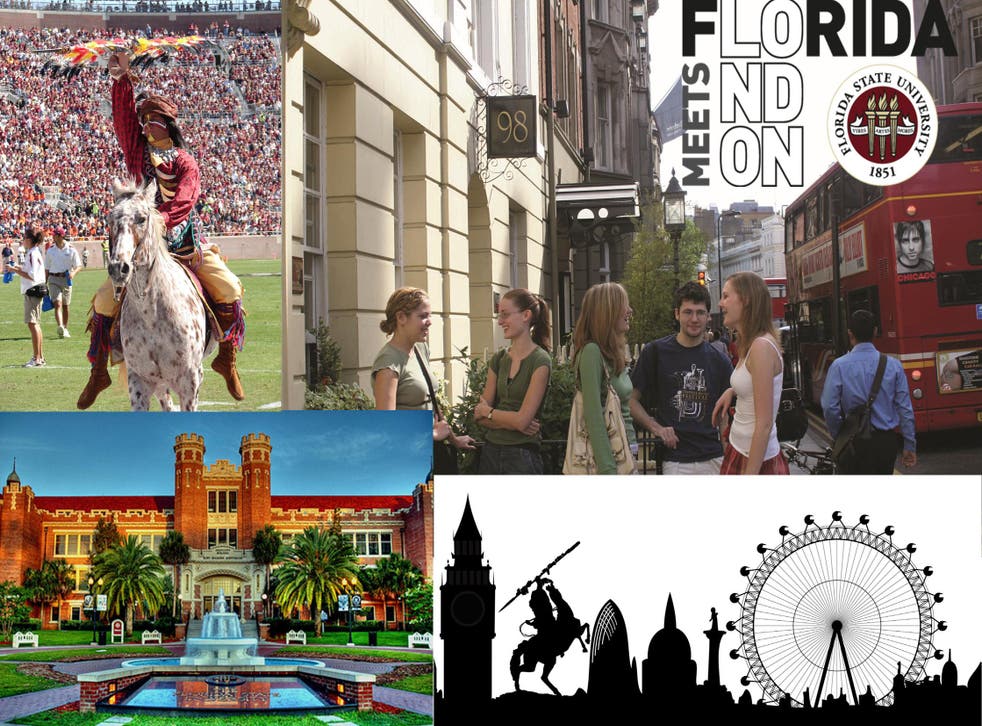 Age: 162
History: The Florida State University (FSU) is an internationally recognized and accredited institution centrally located in Tallahassee, the capital city of Florida, but with additional campuses in London, Valencia, Florence and Panama. Designated as a Carnegie Research University, the highest designation for American research institutions, FSU awards over 2,000 graduate and professional degrees each year to a diverse student body representing all 50 states, and over 130 countries.
Address: 211 Westcott Bldg. Tallahassee, FL 32306-1470
Ambience: Home to the state capitol, an array of museums, attractions and unique experiences, Tallahassee shares a deep-rooted history and culture with unparalleled nature and outdoor recreation. Stretching along the Florida Panhandle, this timeless haven of rolling green hills and live-oak trees is a place where college town meets cultural centre, politics meets performing arts and history meets nature. The city boasts activities recreational, scientific, and charming, with sites like a five-story IMAX theatre and planetarium, the Mary Brogan Museum of Arts and Science, as well as freshwater springs, camping reservations, wildlife preserves, historic plantations, and ancient Native American ceremonial grounds.
Vital statistics: The university houses approximately 41,000 students, with 57 per cent female, 29 per cent minority; 4 per cent international.
Added value: FSU has over 50 years experience in global education and offers international students the opportunity to study at any of its international campuses for their first year, subsequently completing their degree in the United States. Through the FSU Gateway program, students are able to begin their American degrees at fully functioning sites of higher education, while learning and growing in an environment of students and faculty from the United States.
Nightlife: Much like Tallahassee's varied and ever-changing landscape, you'll discover dining options that are just as diverse with authentic regional cuisine, fine dining and international fare. An evening out doesn't stop at dinner. From chic bars to soulful jazz clubs, to college sports pubs --Tallahassee is alive with burgeoning nightlife. Tallahassee offers students all the social elements of a college town, with all of the amenities of a sophisticated and refined international city.
Any accommodation? Gateway program students are guaranteed housing at both their international campus and at FSU's main campus in Tallahassee. Dormitories offer community-style living that allows students to meet and build relationship with their peers, all while staying informed and engaged with university events, activities, and opportunities. International campuses are located in central city centers and are equipped with classrooms, libraries and study areas accessible for student needs.
Cheap to live there? Gateway campus housing costs are £7,200 (around €8,850) for self-catering shared rooms in flats. These fees include a full range of cultural activities. Twelve months housing and food in the US is around £7,500 (around €9,225).
Fees: FSU Gateway Program – first-year tuition is £9,400 (around €11,550), second-, third- and fourth-year tuition is £12,300 (around €15,150), including all activity and transportation fees.
Register for free to continue reading
Registration is a free and easy way to support our truly independent journalism
By registering, you will also enjoy limited access to Premium articles, exclusive newsletters, commenting, and virtual events with our leading journalists
Already have an account? sign in
Register for free to continue reading
Registration is a free and easy way to support our truly independent journalism
By registering, you will also enjoy limited access to Premium articles, exclusive newsletters, commenting, and virtual events with our leading journalists
Already have an account? sign in
Join our new commenting forum
Join thought-provoking conversations, follow other Independent readers and see their replies