The view from Westminster: work experience with an MP
Government sceptic Katherine Burch contacted Gavin Barwell, MP for Croydon Central, to see what life in Parliament is really like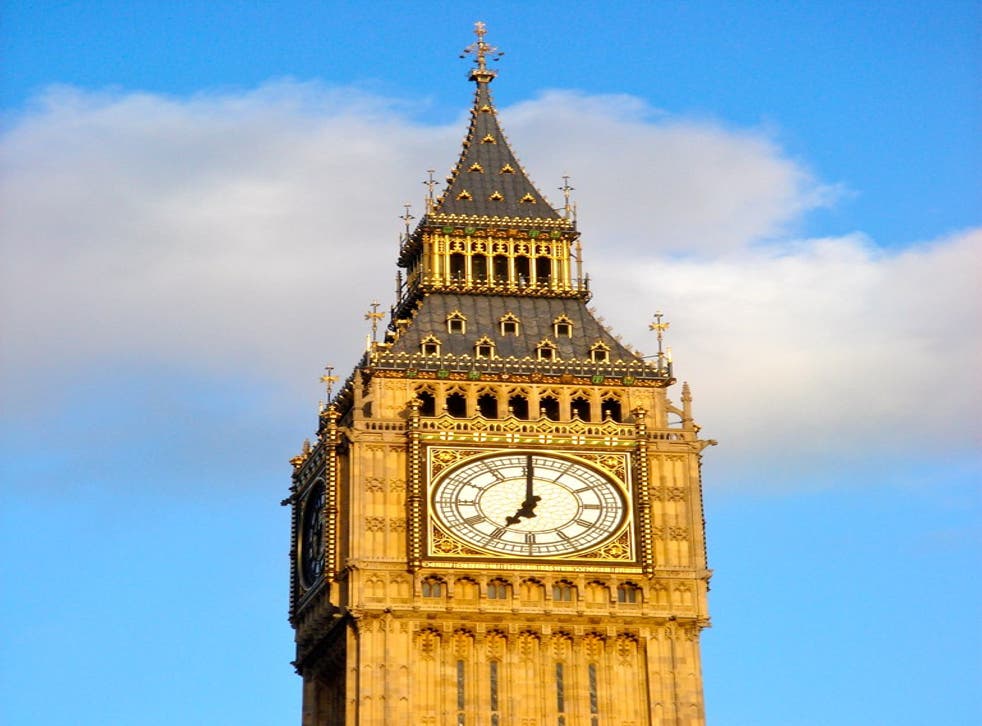 I turned up for my placement expecting the sum of my experience to be how to use a stapler, file mountains of papers and put stamps on envelopes. When Gavin told me I would be shadowing him, I was pleasantly surprised. I spent my days tailing him everywhere, including meetings, the House of Commons and most importantly, lunch.
One thing that struck me was the length of an MP's day. Gavin wakes up at 5.30am and is rarely home before 10pm. Having followed him all day I could believe it. There was a school-like feeling about the Westminster offices, with bells rung to signal a vote in Parliament reminding me of being called to lessons. An MP should always be able to get back from wherever they are in eight minutes for a Parliamentary vote. The furthest anyone has been rumoured to return for a vote was a legendary dash from the other side of Charing Cross, which suggests that MP was wasted in politics; he would have made a great marathon runner.
It was interesting to see how much power the party whips have in deciding a vote in the House of Commons: by telling the MPs whether to vote 'yes' or 'no', they keep them in tune with their party. I could understand how, as it might not be possible to read all of the details for each vote, they may need some direction.
One criticism people often direct at politicians is that the Westminster village they operate in is sheltered. When watching a Commons debate on arms to Syria, it struck me as a remote and abstract way to discuss the realities of death and life for thousands of people.
Parliament is run by far more people than just the MPs and Lords: every person who is elected has a whole team behind them. Gavin has two staff who play a vital part in his work (he has more staff in his home constituency). An MP needs a team to be able to do the job, particularly the administration side of things, and each MP decides how involved they are in the mass of paperwork chained to the role. Unlike many others (or so I am told), Gavin reads his emails and responses himself. The variety of meetings I attended with Gavin ranged from meetings about party membership, to meetings with local school groups, to meetings with constituents and other MPs. You've got to be good-humoured to carry on this vast tirade of talking all day.
One fascinating meeting I attended was for the Parliamentary football team, offering a rare insight into the jovial relationships shared by MPs of opposing parties. Despite their different political stances, they form a government and inevitably must spend large amounts of time together. Even so, competition was still evident, and I noted how the thought of the next election is always looming, affecting every politician's actions.
While some MPs deserve their bad reputation, the hostility of the general public towards MPs must be tiring. I noticed that even when the MPs were trying to be helpful, the way people responded to them differed to the reaction an average citizen would receive. Shadowing Gavin around his home constituency, I witnessed him engaging with the local community- running a summer school and holding a meeting on crime in the area- so perhaps it's not all about photo opportunities.
An MP needs to spend a large amount of time in their constituency to be able to understand the area's dynamics and problems. Gavin's understanding of his constituency surprised me: the efficiency with which he carried out jobs in his constituency either reflected his hectic schedule, or perhaps revealed a true understanding of the area. On visiting an area of Croydon still affected by the 2011 riots, Gavin immediately set about solving one constituent's problem. Listening to complaints, I realised how many people are unaware of a MPs daily role. Endless complaints about bins and recycling should be directed to the council, not the local MP.
Having braved a few days in a politician's life, I gained some insight and shed a little scepticism. The life of an MP involved rather more hard work and decidedly less scheming than I'd imagined.
Register for free to continue reading
Registration is a free and easy way to support our truly independent journalism
By registering, you will also enjoy limited access to Premium articles, exclusive newsletters, commenting, and virtual events with our leading journalists
Already have an account? sign in
Register for free to continue reading
Registration is a free and easy way to support our truly independent journalism
By registering, you will also enjoy limited access to Premium articles, exclusive newsletters, commenting, and virtual events with our leading journalists
Already have an account? sign in
Join our new commenting forum
Join thought-provoking conversations, follow other Independent readers and see their replies